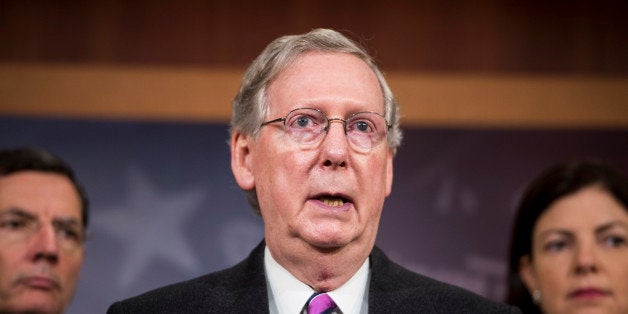 Senate Minority Leader Mitch McConnell (R-Ky.) criticized Democrat Alison Lundergan Grimes for traveling out of state for fundraising opportunities, all while he was regularly traveling to New York for his own moneymaking events.
The New York Daily News reports McConnell has made at least six trips to New York City in the first three months of 2014, according to Federal Election Commission records. At least 8 fundraisers took place during those trips.
McConnell has criticized Grimes for her trips outside of Kentucky and the backing she's received from outside the state, specifically from big names in Hollywood.
"[It's] no surprise that Obama's liberal Hollywood friends are supporting Alison Lundergan Grimes' campaign against Mitch McConnell," Allison Moore, a spokeswoman for McConnell's 2014 campaign, said of news that Hollywood stars together donated more than $250,000 from July through September 2013 toward Grimes' campaign. "They're obviously not concerned about Kentucky's representation."
Before You Go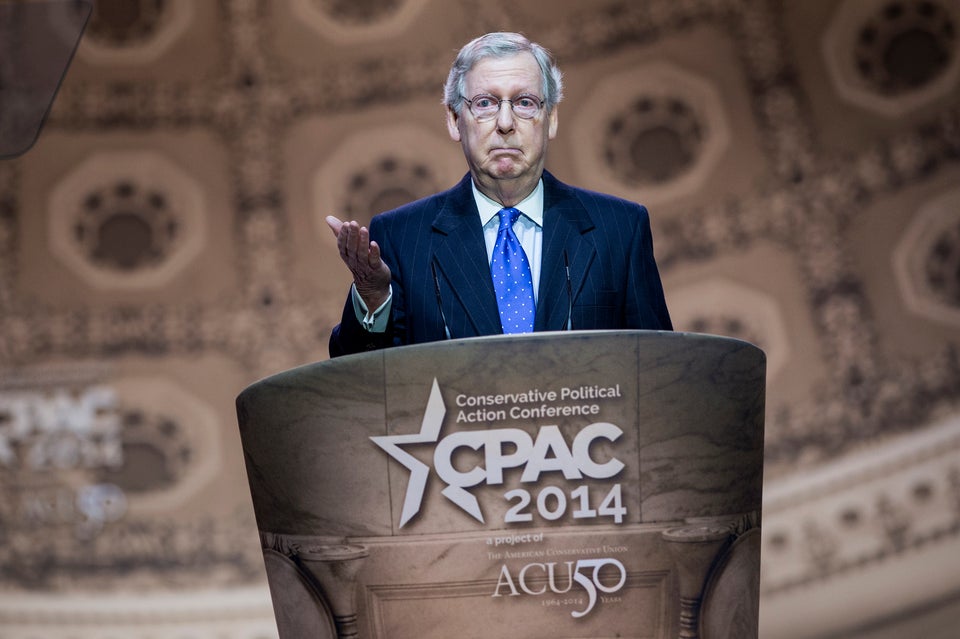 Mitch McConnell & Alison Lundergan Grimes
Popular in the Community