The white supremacist, KKK, and neo-Nazi groups who brought hatred and violence to Charlottesville are now planning a rally in Lexington. Their messages of hate and bigotry are not welcome in Kentucky and should not be welcome anywhere in America. We can have no tolerance for an ideology of racial hatred. There are no good neo-Nazis, and those who espouse their views are not supporters of American ideals and freedoms. We all have a responsibility to stand against hate and violence, wherever it raises its evil head.
The statement follows reports from CNN that McConnell was privately "upset" about Trump's remarks. It continues McConnell's pattern of criticizing Trump without explicitly withdrawing support for him.
McConnell's counterpart in the House, Speaker Paul Ryan (R-Wis.), issued a similar statement immediately following Trump's press conference on Tuesday. It also did not mention Trump by name.
Both statements follow many, many instances during Trump's campaign in which Ryan and McConnell criticized Trump's offensive remarks, but still stood by his candidacy in the hopes that a Trump presidency would help them secure the GOP's legislative priorities.
Trump has publicly feuded with McConnell, attacking him in sometimes more forceful terms than he has used for neo-Nazis.
Support HuffPost
The Stakes Have Never Been Higher
Before You Go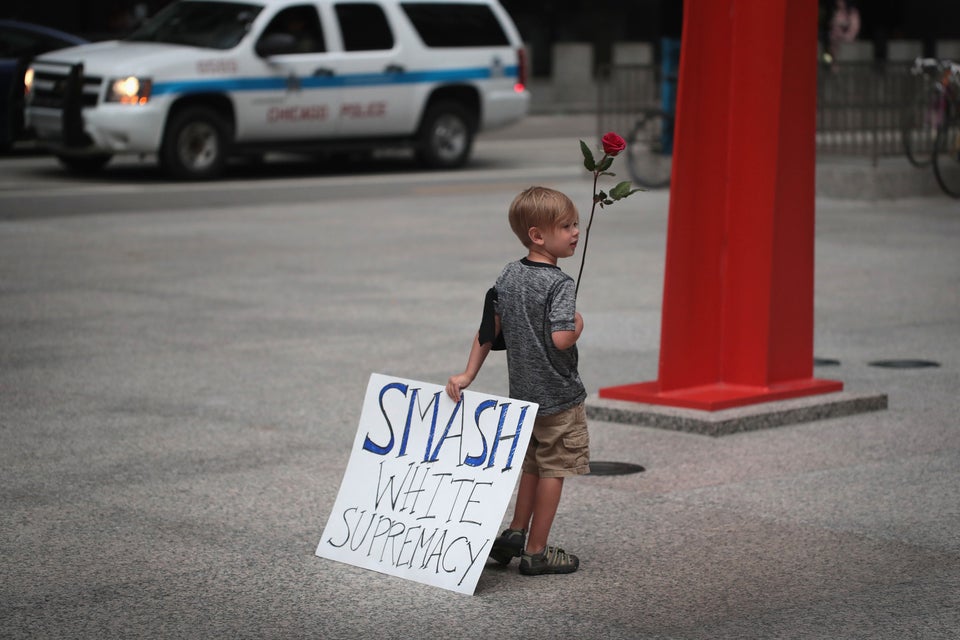 Powerful Signs From Charlottesville Protests Across The U.S.
Popular in the Community