Senate Majority Leader Mitch McConnell (R-Ky.) on Tuesday voiced support for vaccinations and spoke about the issue in personal terms.
"As a victim of polio myself, I'm a big fan of vaccinations," McConnell told reporters on Tuesday.
McConnell was struck with polio when he was 2 years old, and the disease affected his left leg. He underwent physical therapy for two years before regaining normal use of the leg.
McConnell was one of several Republicans who voiced support for vaccinations on Tuesday. Sen. Marco Rubio (R-Fla.) said that "all children should be vaccinated," and Louisiana Gov. Bobby Jindal (R) urged all parents to get their children vaccinated.
The GOP leader dodged a question as to whether he thought vaccinations should be mandatory. He said he would speak only for himself.
"If I were a parent who's had a child subject to any particular disease, I would come down on the side of vaccinations," he said.
Jennifer Bendery contributed reporting.
Before You Go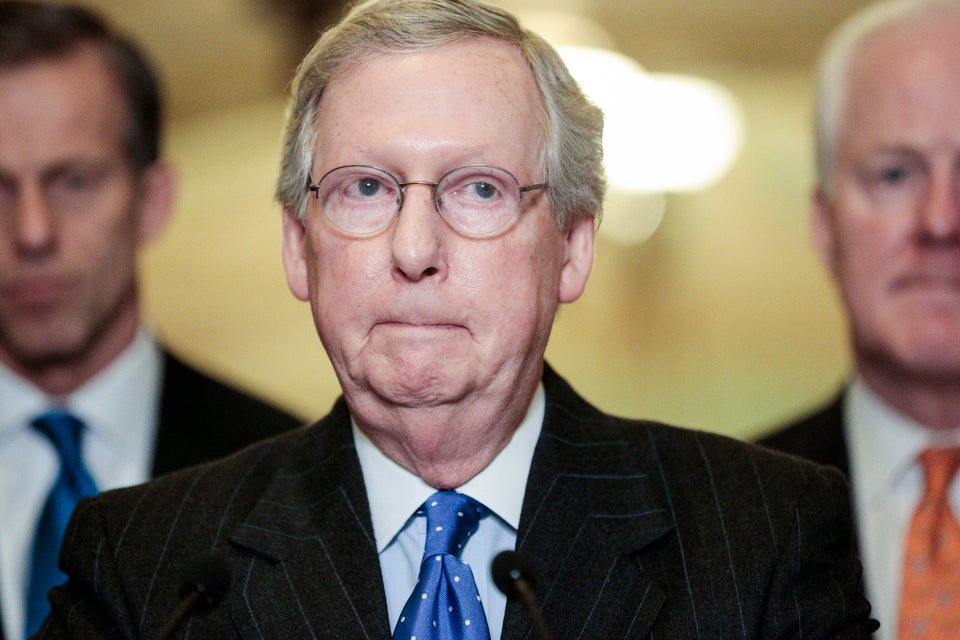 Say Cheese! Mitch McConnell Smiles
Popular in the Community