WASHINGTON -- Senate Majority Leader Mitch McConnell (R-Ky.) caught nearly everybody off guard late Wednesday by quietly clearing the path for new legislation to declare war on the self-described Islamic State -- an issue he'd signaled for months he had no interest in touching.
McConnell introduced a sweeping authorization for the use of military force, or AUMF, that would give the president new authority to take action against the militant group also known as ISIS or ISIL. It wouldn't put any limits on the duration, geography or use of U.S. ground combat troops in the war, or on the means by which the U.S. military could act. It also would keep in place a broad AUMF from 2001 that never expired and that allows the president to take military action against anyone, anywhere, connected to the terrorists behind the 9/11 attacks.
In other words, it's a war authorization that's as wide open as it gets. (Read the text of McConnell's proposal below.)
White House spokeswoman Brandi Hoffine couldn't say if President Barack Obama would get behind McConnell's vision of an AUMF.
"We certainly welcome Republicans taking an interest in specifically authorizing the continued use of military force against ISIL," Hoffine said. "We will review the proposal put forward by Leader McConnell, and look forward to continued consultations as Congress undertakes what we hope will be the robust debate and amendment process the American people deserve on this important topic."
She added, "However, the president has also been clear from the beginning that we will not be engaging in the type of armed conflict that we saw in Iraq and Afghanistan, and that remains the case."
Obama has been urging Congress for more than a year to pass a new AUMF tailored to the fight against ISIS. Since August 2014, he's been relying on the 2001 AUMF as his legal grounds for launching military strikes against ISIS without congressional signoff. The Constitution requires Congress -- not the president -- to declare wars. But the White House argues ISIS is an offshoot of al Qaeda, so it's still covered by the 2001 AUMF.
Nobody, including Obama, is particularly comfortable with using a 14-year-old authorization for a new war. The problem is, Democrats and Republicans disagree on how restrictive a new authorization should be, and GOP leaders haven't made debating the issue a priority. So, nothing has moved.
Democrats who have been vocally advocating for a new AUMF aren't happy with McConnell's bill. Sen. Chris Murphy (D-Conn.) called it "dangerous" because it effectively strips Congress of its constitutional role in voting on matters of war.
"This resolution is a total rewrite of the War Powers Clause in the U.S. Constitution," Murphy said. "It is essentially a declaration of international martial law, a sweeping transfer of military power to the president that will allow him or her to send U.S. troops almost anywhere in the world, for almost any reason, with absolutely no limitations."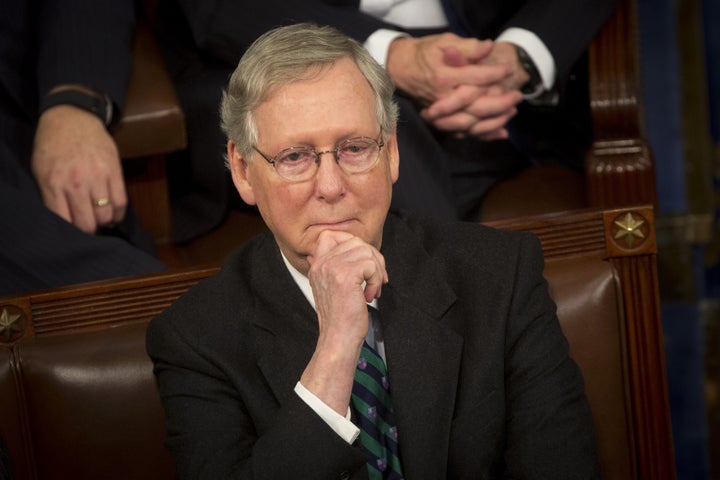 McConnell used a procedural rule to waive the requirement that his bill go through the committee process and instead have it ready for a floor vote at any time. He already has four co-sponsors on it: Sens. Dan Coats (R-Ind.), Joni Ernst (R-Iowa), Or­rin Hatch (R-Utah) and Lindsey Graham (R-S.C.), who introduced a nearly identical AUMF last month.
It's a change in tack for McConnell, who until now has dismissed the idea of setting up an AUMF debate. He told Roll Call last month not to expect action on the issue in the first half of 2016. Two weeks ago, he said he wanted to wait until Obama is out of office to deal with the issue. He and other Republicans accuse Obama of having no strategy for defeating ISIS.
"Look, I don't want to tie the hands of the next president. The next president may want to actually defeat ISIL," McConnell said on ABC's "This Week." "I think an AUMF ... that ties the president's hands behind his back is not something I would want to do to a new president who's going to have to clean up this mess, created by all of this passivity over the last eight years."
McConnell spokesman Don Stewart told The Huffington Post Thursday that the GOP leader didn't have a change of heart on debating an AUMF as much as he wanted to avoid moving one that limited the president in any way. Obama sent Congress a draft AUMF proposal last year that would have, among other things, put certain limits on the use of U.S. ground combat troops.
"He has consistently said he doesn't want to do a bad AUMF and that this president won't sign one unless it ties his hands and the hands of the next president," Stewart said in an email. "The AUMF that was filed yesterday is NOT the weak sauce the president proposed last year."
He also said that just because McConnell's bill is cleared for a vote doesn't mean it will get a vote. It's just ready, in case McConnell decides to schedule it.
Some of the bill's backers are ready to vote now. Graham told reporters if Obama is so eager to get a new AUMF, and if Congress wants to live up to its role in authorizing wars, the president should embrace McConnell's proposal.
"It gives you all the power you need to fight ISIL anywhere they go using any method necessary, and as long as it takes," he said. "The American people need to have this debate. The Congress needs to step up. And here's the question: Are you all in? They're all in against us."
Read the text of McConnell's proposal: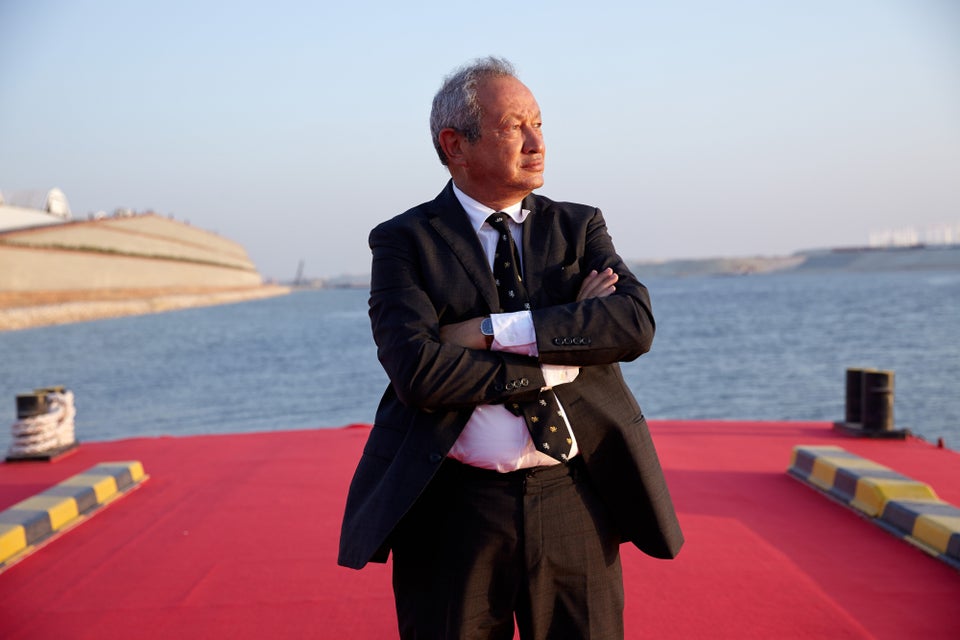 Inspiring Reactions to The Migrant And Refugee Crisis
Popular in the Community