WASHINGTON -- Donald Trump would respect limits on his authority if he's elected president, Senate Majority Leader Mitch McConnell (R-Ky.) said Monday.
"No president has pushed the limits more than Barack Obama," McConnell said. "And people who are outraged by some of the things that Donald Trump says and are afraid he's going to push the limits too far ought to look at the current occupant of the White House."
McConnell endorsed the presumptive GOP nominee at the beginning of May. But House Speaker Paul Ryan (R-Wis.), who hasn't endorsed Trump, suggested Obama's supposed abuse of executive authority has made him less likely to board the Trump Train.
"He's not the only president to do that — he is just the most recent president to do it and he has taken it very far — so yes, this is one of the things we are in discussions with our presumptive nominee about," Ryan said this month.
In response to Ryan's criticism of Trump's unconstitutional proposal to ban Muslims from traveling to the U.S., Trump said earlier this year that Ryan is "going to pay a big price" if he doesn't get in line.
Trump loves threats. On Friday, he blasted a federal judge presiding over a lawsuit against "Trump University," saying "I'll see you in November."
Josh Blackman, a conservative law professor at the South Texas College of Law, outlined in the National Review how as president, Trump could greatly improve his attacks on the press by having the Federal Communications Commission fine people for saying things he doesn't like -- an idea Trump has already endorsed.
"Or, a U.S. attorney appointed by Trump can give special attention to media entities that are critical of the government," Blackman wrote. "Or, a Trump IRS can look extra closely at the tax returns of groups that are disfavored. The panoptic powers of the federal government are pervasive."
As for Obama's use of executive orders, Trump has said Obama "led the way," but that a President Trump would "use them much better."
Before You Go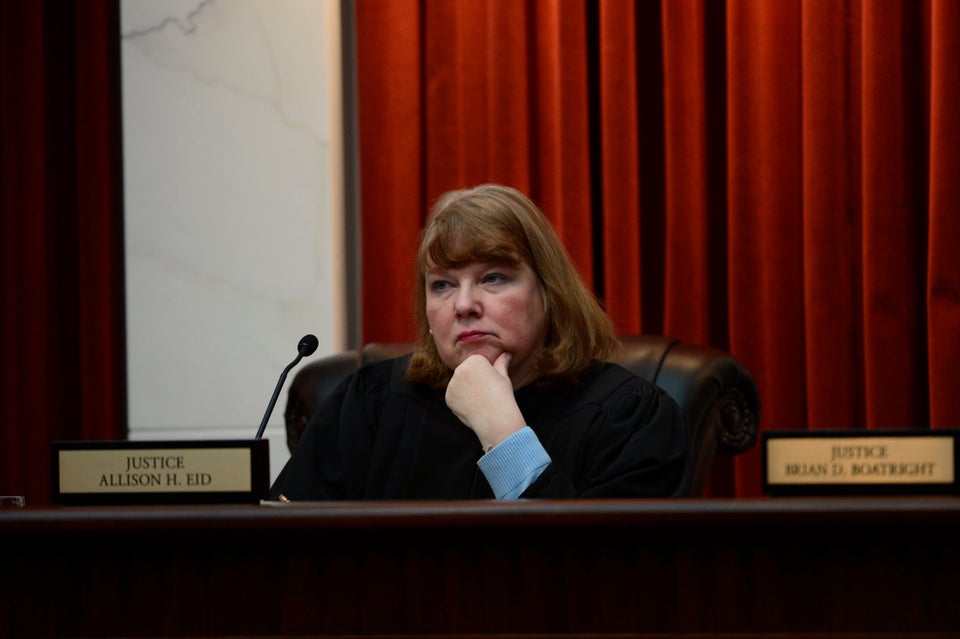 Donald Trump's Potential Supreme Court Justices
Popular in the Community