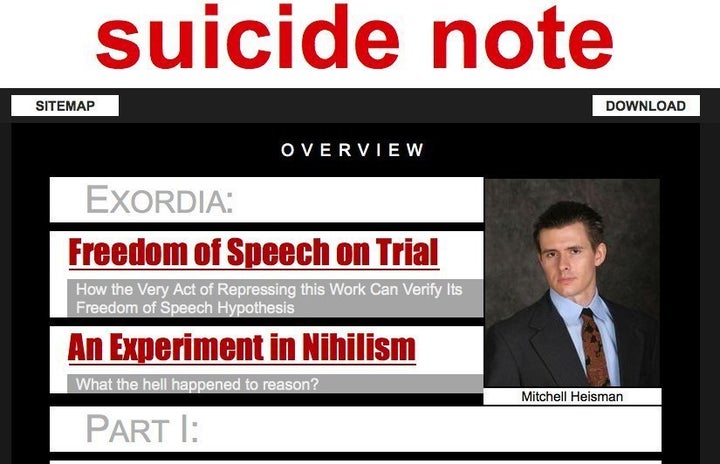 According to the Harvard Crimson, Mitchell Heisman wrote "Suicide Note," posted at http://suicidenote.info, while living in an apartment near the school. The note is a "sprawling series of arguments that touch upon historical, religious and nihilist themes," his mother, Lonni Heisman, told the Crimson. She said her son would have wanted people to know about his work.
The complex note, divided into four parts, touches on Christianity, the Holocaust and social progress, among other topics, and mentions Harvard several times.
IvyGate calls the note "probing, deeply researched, and often humorous."
Heisman was 35 when he shot himself on the steps of Harvard's Memorial Church Saturday. He had a bachelor's degree in psychology from the University of Albany. According to the Crimson, he worked in area bookstores and lived on inheritance from his father, who died when he was young.

Related
Popular in the Community