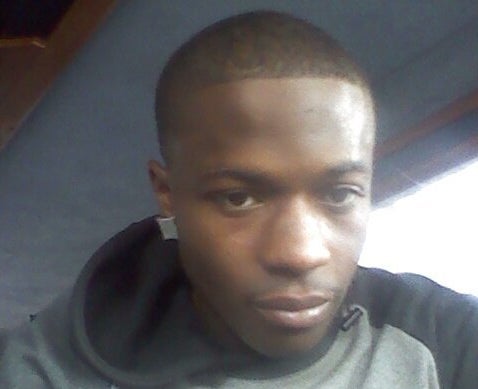 A U.S. Immigration and Customs Enforcement officer who fatally shot a young black man while serving an arrest warrant in April returned to duty after three days of mandated paid leave, leaving community activists calling for transparency and justice.
Authorities are still investigating ICE agent Mitchell Quinn's use of deadly force in Terrance Kellom's April 27 death. Quinn, who is also black, was a member of the Detroit Fugitive Apprehension Team that showed up at Kellom's home to arrest him. Kellom was wanted for the armed robbery of a pizza delivery man and had a previous drug charge and parole violation on his record.
What happened after authorities entered the house is still unclear. Quinn acted "by the book," says his attorney, David Griem: Quinn allegedly fired his weapon in self-defense as Kellom advanced and threatened the officer with a hammer despite orders to halt. Kellom's father was home during the incident and disputes the officer's account, saying he witnessed his son getting shot while empty-handed. 
After the shooting, Quinn was put on administrative leave for three days, as mandated by department policy on the use of deadly force. When he returned to work, he was reassigned to his previous position of immigration enforcement agent, ICE spokesman Khaalid Walls told The Huffington Post. 
IEAs "perform enforcement functions related to the investigation, identification, arrest, prosecution, detention and deportation of aliens, and the apprehension of absconders from removal proceedings," according to a job description Walls provided.
Walls did not respond to a question about Quinn's current specific duties, but Griem said he believed his client has been relegated to desk duty since returning to work.
"I am certain that there was careful consideration of how to handle this matter, and if he is back on active duty, I think it's because ICE has looked at all the information available and determined that it was appropriate to do so," Griem said.
Another agent has been assigned to the task force sent to arrest Kellom, replacing Quinn as DFAT's one member from ICE.
Mark Fancher, staff attorney for the American Civil Liberties Union of Michigan's Racial Justice Project, said the public deserves information.
"People are entitled to know that an individual who is charged with protecting the public is himself innocent of crimes and that he is psychologically and otherwise fit to enforce laws," he said.
Ron Scott, spokesman for the Detroit Coalition Against Police Brutality, also said ICE's lack of transparency in the case has been hurtful to a community that deserves answers.
"I find it disgraceful, I find it disrespectful and I find it just lacking human concern, when this family watched their son get shot down like a dog in front of their eyes and they have to live with that every day, while Mitchell Quinn gets to keep on making a living and doing what he's doing," he said. 
Adducci was not available for comment, said Walls, who added he has "spoken directly to activists on behalf of the agency."
"Our position is that because there are ongoing independent investigations into the matter, a meeting [with activists] would be premature at this time," he said.
Kellom's death was ruled a homicide due to multiple gun shots, but further information hasn't been released. In a rare request, the Wayne County Prosecutor's Office asked that the medical examiner's report be withheld from the public because it could have a negative effect on its investigation to determine whether to criminally charge Quinn.
The investigation is still open, and while there is no set date for its completion, the office expects to finish within a month, spokeswoman Maria Miller said this week.
The Office of the Inspector General for Homeland Security, which oversees ICE, also opened an investigation, according to news reports from April. The office does not comment on investigations. Walls said Quinn had fully cooperated with the ongoing local and DHS inquiries.
"We're just really waiting," Kellom family attorney Karri Mitchell said this week. "We're sitting on our hands and trying to be patient with the prosecutor's office."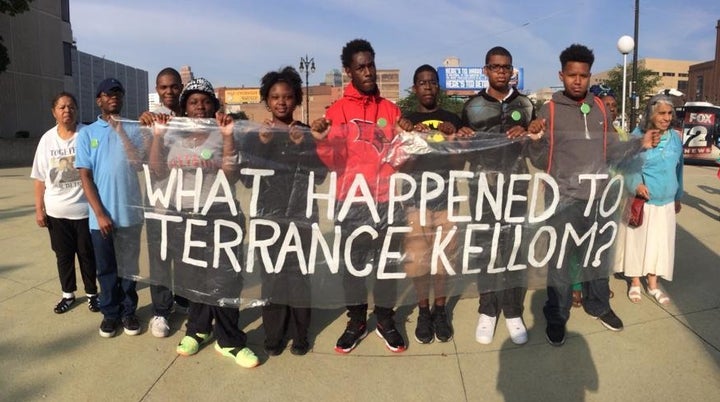 Quinn is a former Detroit police officer who served in the department for over a decade before joining ICE in 2008. Earlier that year, he was suspended by the police department and charged with assault with a dangerous weapon for allegedly pointing his gun at his then-wife's head during a fight. Quinn's ex said he broke her phone when she tried to call for help and threw his gun at the wall, according to The Detroit News. The charges were dismissed. 
DFAT is operated by the U.S. Marshals Service's local office and its members come from multiple law enforcement agencies, including the police departments of Detroit and other nearby cities, three sheriffs' offices and state police. Federal officers from the Department of Housing and Urban Development and the Bureau of Alcohol, Tobacco, Firearms and Explosives are also part of DFAT. 
The task force was formed to apprehend violent offenders by pooling manpower and resources. A 2013 press release said DFAT had netted 15,000 arrests since its creation in 2004. The group has made over 300 arrests in the last three months, according to a Detroit police spokeswoman. 
Walls noted ICE agents around the country are involved in many multiagency task forces targeting a variety of crimes, but groups like DCAPB have questioned why ICE was involved in the arrest of Kellom -- a citizen -- in the first place. In a May letter to U.S. Attorney General Loretta Lynch and others, they called for the suspension of DFAT and a federal investigation into its operation.
"The killing of Terrance Kellom -- not unlike the police slaying of Freddie Gray in Baltimore and the deaths of black men nationwide at the hands of law enforcement -- cannot be looked at in isolation," ACLU's Fancher said in a statement at the time. "Instead, we're seeing a lethal pattern that demands a much broader look at the systemic factors involved, from the training methods employed to the standards for determining the fitness of these officers to serve."
Calling all HuffPost superfans!
Sign up for membership to become a founding member and help shape HuffPost's next chapter