DETROIT -- An officer who fatally shot a 20-year-old black man four times at his home will not be charged, Wayne County's prosecutor said Wednesday.
A fugitive apprehension task force made up of Quinn and six other officers from local and federal agencies came to serve two arrest warrants for Kellom, a suspect in the armed robbery of a pizza delivery man, on the afternoon of April 27.
Officers and Kellom's father, Kevin Kellom, offer conflicting accounts of what happened during the attempted arrest. Quinn said Terrance Kellom advanced on him, holding a hammer, despite orders to stop, and he shot in self-defense while moving backwards. Kevin Kellom has said Terrance was unarmed and not resisting when he was shot multiple times.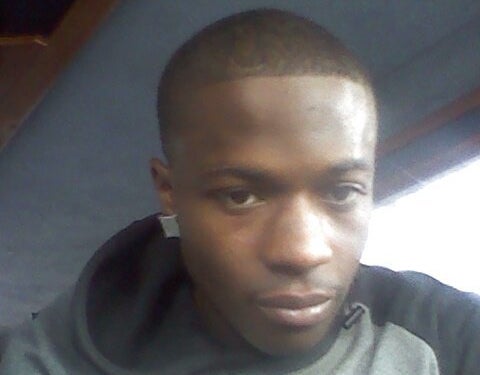 Worthy acknowledged the swell of community concern and anger over the young black man's death but noted inconsistencies in Kevin Kellom's statements and stressed that the evidence they reviewed verified Quinn's account.
"Yes, black lives matter," she said. "Of course they matter. But you know what else matters? Credible facts matter, supportable evidence matters, probable evidence matters, doing justice matters and the truth matters."
She described in detail the evidence her office collected and considered during its investigation ― including interviews with 17 people and Michigan State Police analyses of bullet trajectories, paint, blood spatter, fingerprints, trace evidence, DNA and blood ― before concluding that Quinn's account was factual.   
After Worthy's announcement, Kellom family attorney Karri Mitchell and police brutality activist Ron Scott chalked up any inconsistencies in Kevin Kellom's account to a traumatized father misremembering details and officers' incorrect accounts.
"That's what trials are for," Scott said. "You always have inconsistencies."
"My son was assassinated in [front of] my face. I will never forget that day," Kellom said.
According to Worthy, officers said Kevin Kellom told cops his son wasn't home and let them in. Two officers allegedly found Terrance hiding in the crawl space of the attic, and when one ordered him to come, out, he allegedly replied, " I have a gun. Shoot me, bitch, kill me."
Then, officers told investigators, he used a hammer to punch a hole through the floor and dropped through it. Quinn, who was downstairs, alleged he went to the back bedroom to try to apprehend Kellom, who soon emerged holding the hammer.
Quinn claims that when Kellom kept advancing with the hammer raised, despite orders to stop, he fired one shot and then paused to see if it would stop Kellom. When it didn't, Quinn fired six more times as he tripped and fell backward. Four shots hit Kellom ― three from the front, and one entering his lower back, which Worthy said was consistent with Kellom twisting as he fell.
According to Worthy, two officers' accounts and the physical evidence corroborate Quinn's sequence of events.  
Kevin Kellom denies that his son tried to escape through a hole in the floor. Instead, he has said, Terrance willingly walked down the stairs with officers, with his hands uncuffed and in his pockets. When he got downstairs, Terrance Kellom raised his hands up and then was shot twice from the front, and several more times after he fell to the ground, Kevin Kellom told investigators.   
"Terrance Kellom has no injuries consistent with being shot in the prone position, nor any from close-range firing," Worthy said.
She added that no officer would escort a suspect with his hands in his pockets or shoot with other officers in the line of fire, as they would have been in Kellom's description.
"There are severe problems in this country with African-American men being beaten, killed, maimed and otherwise assaulted by the police, usually during a traffic stop," she said. "This is an ugly fact for black, usually young, men and even some women in America. We cannot hide from this truth as a country. I will never hide from that truth." 
Scott was not mollified by Worthy's previous investigations into officer misconduct.
"I've heard that lie too many times, fighting police brutality, that the officers said they defended themselves and others," he said.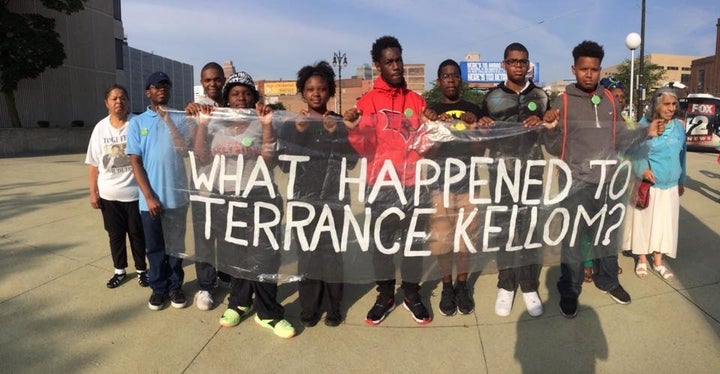 Others in Detroit have raised questions about the federal immigration agency's involvement in a domestic arrest. Local immigration activists have long condemned ICE's tactics in Southwest, a neighborhood with a large Latino population that is not near the Kellom home on Detroit's west side.
Mitchell said he intended to file a civil suit on behalf of the Kellom family.
This story has been updated throughout. 
PHOTO GALLERY
Ferguson Protests 2015
Calling all HuffPost superfans!
Sign up for membership to become a founding member and help shape HuffPost's next chapter