Mithu Sen is a New Delhi–based artist whose work viscerally explores sexuality, the female body and identity as a contemporary Indian woman. And, just like the body itself, Sen's work attracts as it repulses, existing simultaneously as organic and alien.
Sen's installation "Border Unseen," sometimes described as "the great wall of teeth," is exactly what it sounds like: an 80-foot sculptural barricade made primarily of dentures. The faux denticles stretch throughout the Zaha Hadid-designed space of the Eli and Edythe Broad Art Museum at Michigan State University, interrupting the sleek architectural structure with an endless strand of saliva-kissed pink gunk.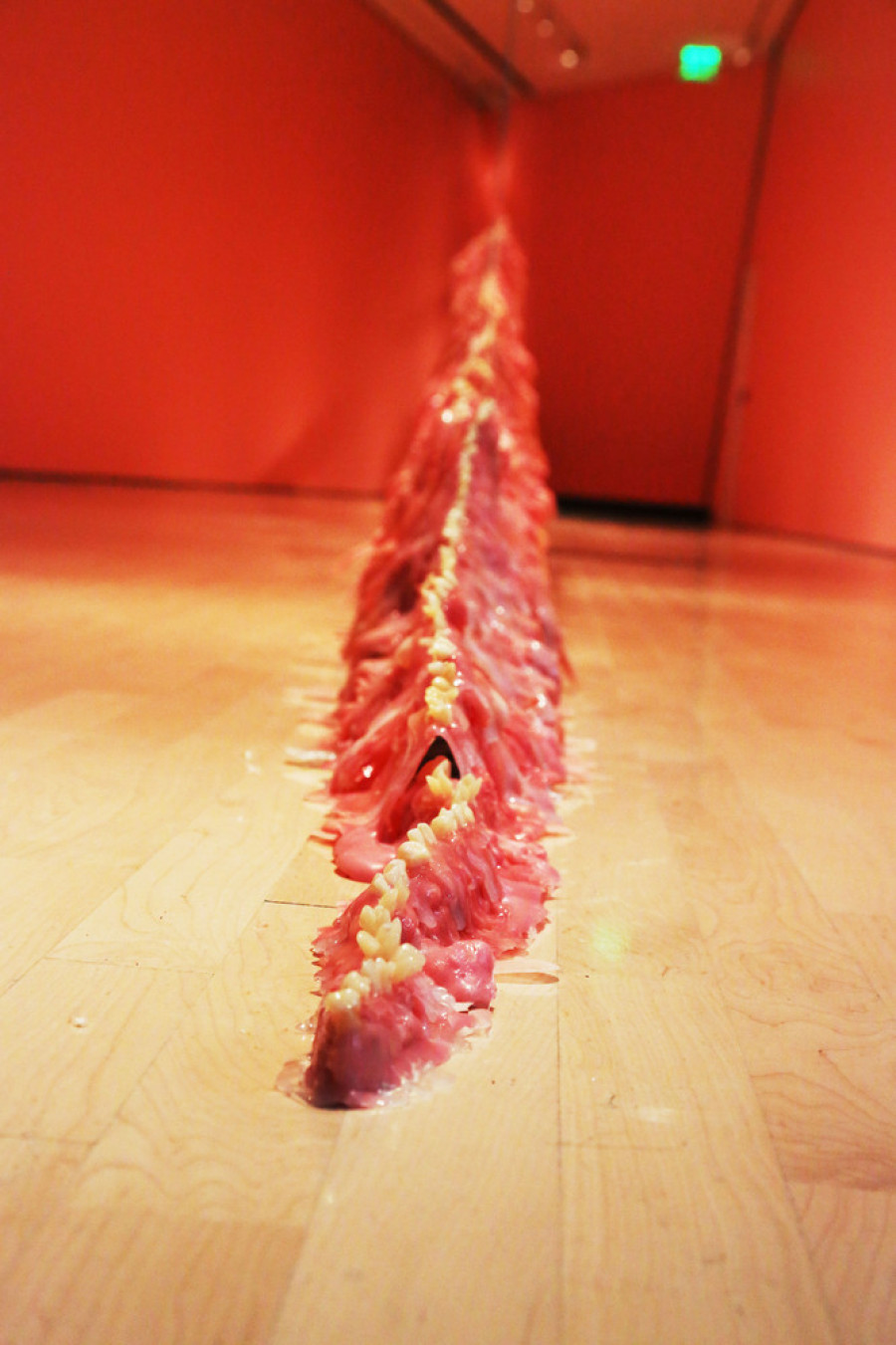 Small figurines of people, skulls, and toys peek out from amongst the bubble-gum colored rubble, camouflaged by the massive pearly whites that house them. Although mouths are things we encounter every day, Sen transforms the combination of gums and fangs into an otherworldly oddity that's both strangely pretty and vaguely nauseating. Think somewhere between a dinosaur skeleton and an endless string of melting wax.
The piece, aside from its visual pungency, questions the invisible and visible lines that divide human beings while exploring the complexities of the human body. "By using hair, teeth, and also my own blood, I tried to add a dimension of the organic to the overall materiality of my work," Sen explained to BOMB Magazine. "Teeth, hair, and blood are parts of the human body -- very visceral and literal. They are common to all regardless of racial, regional, gender, class, or caste-based differences. By using them as material, I intended to make a statement about the universality of human existence. It has been my response to all sorts of inequalities that exist around us."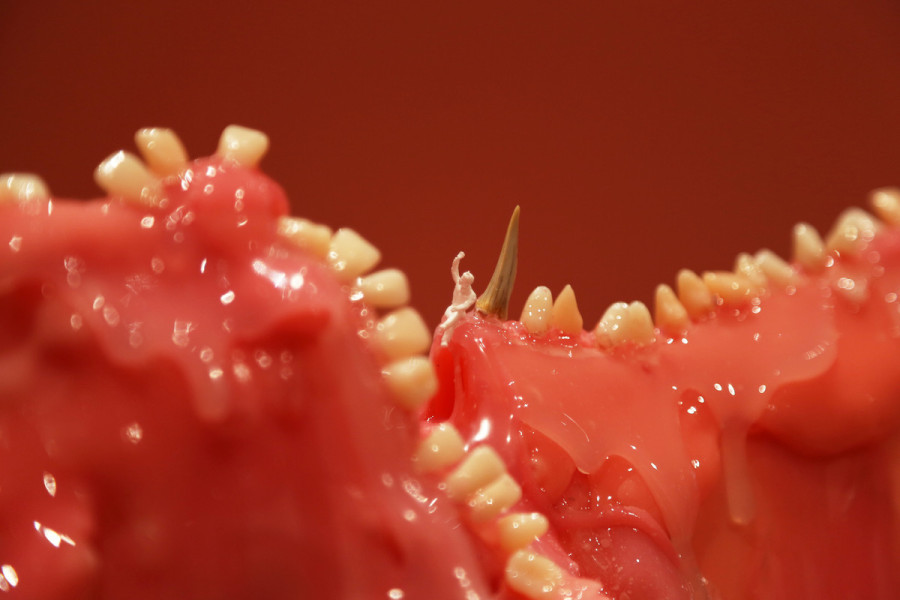 A similar motivation led Sen to the unusual media of fake teeth and dental polymer. "Dental prostheses have been an important part of my art practice for nearly a decade. For me, they always carry complex associations with the body -- part of bodily desires and fears. They also symbolize pain and satisfaction. The fact that teeth have a sheer corporeality, and the functions that they perform -- biting, chewing, grinding -- have always fascinated me. Biting is an act of both defense and desire. Grinding is a result of both fear and childish excitement. I have always seen these functions as another aspect of human sexuality, violence, fear, and animalism."
Somewhere between the girliness of an all-pink party and the gory appearance of raw meat, Sen's work is as visually jarring as it is thought-provoking. We've never been so moved by dentures.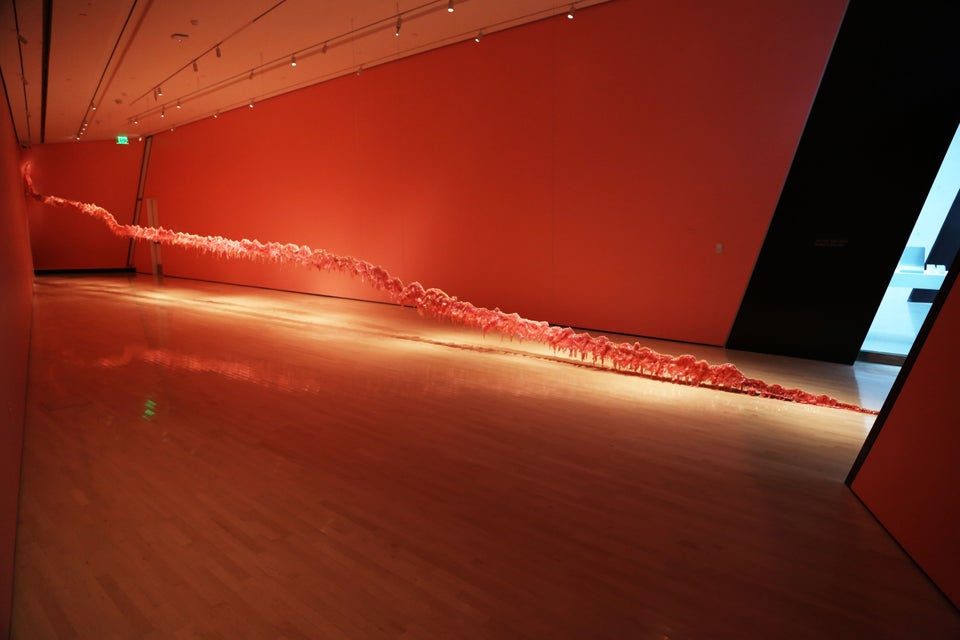 Eli and Edythe Broad Art Museum at Michigan State University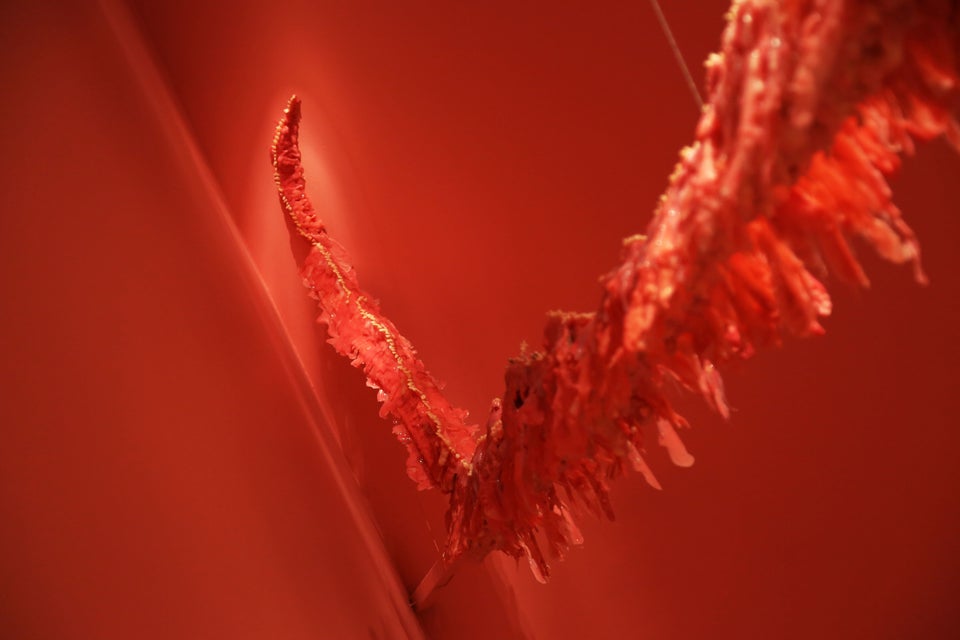 Eli and Edythe Broad Art Museum at Michigan State University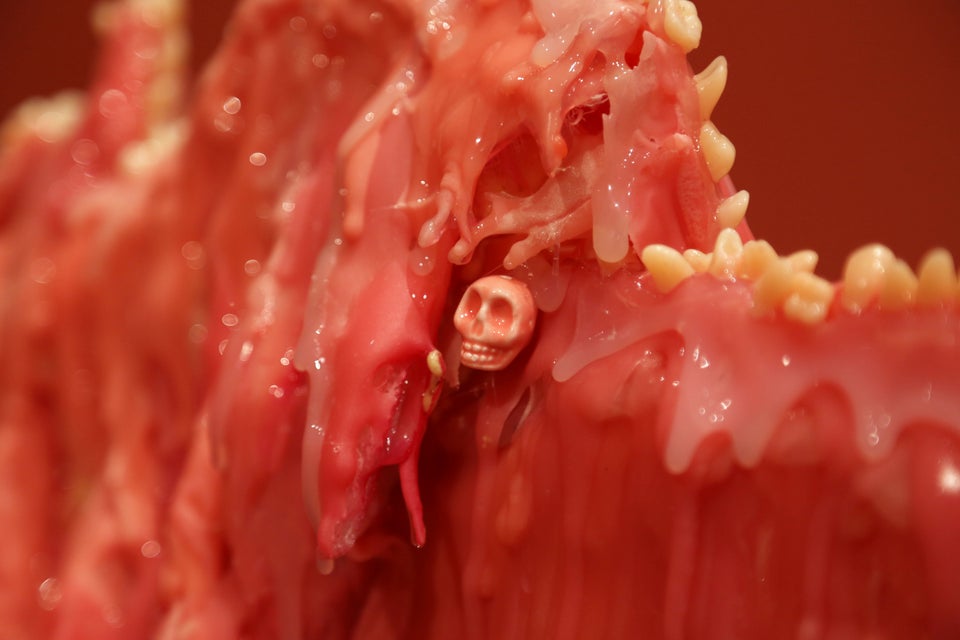 Eli and Edythe Broad Art Museum at Michigan State University
Eli and Edythe Broad Art Museum at Michigan State University