In his first interview since November's presidential election, Mitt Romney compared the end of the 2012 campaign to the sensation of getting off a roller coaster.
"We were on a roller coaster, exciting and thrilling, ups and downs," Romney told Fox News' Chris Wallace in an interview set to air on Fox News Sunday on March 3. "But the ride ends. And then you get off. And it's not like, oh, can't we be on a roller coaster the rest of our life? It's like, no, the ride's over."
The Fox interview, which Romney and his wife, Ann, sat down for this week, marks the former Republican presidential candidate's first since losing the race to President Barack Obama.
Ann Romney said she believes the couple has done well with the post-election "adjustment," likening it to roles they have had in their church.
"In our church, we're used to serving and you know, you can be in a very high position, but you recognize you're serving," she said. "And then all of a sudden, you're released and you're nobody. And we're used to that."
She continued, "It was really quite a lot of energy and a lot of passion and a lot of -- a lot of people around us and all of a sudden, it was nothing."
The Romneys have kept a low profile in the months since the election, largely staying out of the public eye as Obama begins his second term. Next month, Romney will address the Conservative Political Action Conference, marking his first major public appearance since November.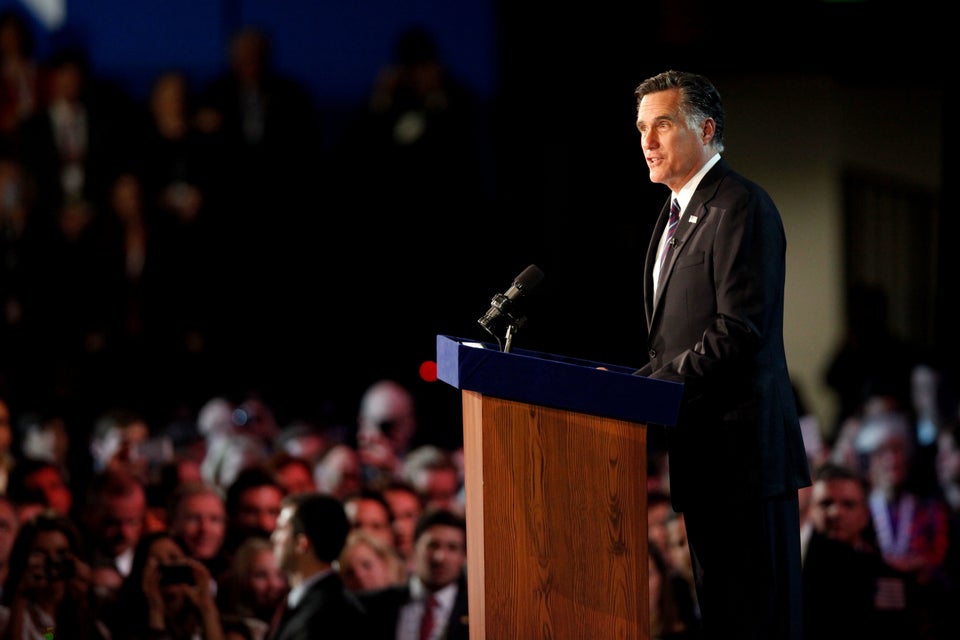 100 Years Of Election Night Losers
Popular in the Community