 Republican U.S. Senate nominee, Wendy Long, told a state political news radio show Tuesday that Mitt Romney's "47 percent" comments could have been worded better.
Wendy Long, a conservative judicial activist who is challenging New York Sen. Kirsten Gillibrand (D), said on "The Fred Dicker Show" on Talk 1300 radio in Albany, that Romney did not "sound correct" in his phrasing when he said the 47 percent of people in the U.S. who do not pay taxes plan to vote for President Barack Obama and are dependent on government. Long instead blamed Obama and said people did not want to be dependent on government, Capitol Tonight reported.
"Capitol Tonight," a television show and blog covering New York politics, also reported that Long told Dicker:
"I think it's a reflection that Obama really does want to create a culture of dependency," she said. "I don't believe that the people in the 47 percent want to be there."
According to "Capitol Tonight," Long compared Romney's quote, which was secretly recorded at a private fundraiser, with Obama's 2008 quote about voters in Pennsylvania clinging "to guns and religion," which was taped at a private fundraiser and reported by Off The Bus.
Long also said on Talk 1300 that Gillibrand has said different things in private fundraisers, but Long did not cite examples, news website Capitol New York reported.
Long has been trailing Gillibrand in all polls during the race. A review of polls by HuffPost Pollster has Gillibrand with a 39-point lead over Long. Long captured the GOP nomination in June, defeating U.S. Rep. Bob Turner and Nassau County Comptroller George Maragos in the primary.
Gillibrand is seeking her first full term in the Senate in the current election, after her 2009 appointment by former Gov. David Paterson (D) and her 2010 election over former Rep. Joe DioGuardi (R) for the remaining two years of Secretary of State Hillary Clinton's Senate term.
Before You Go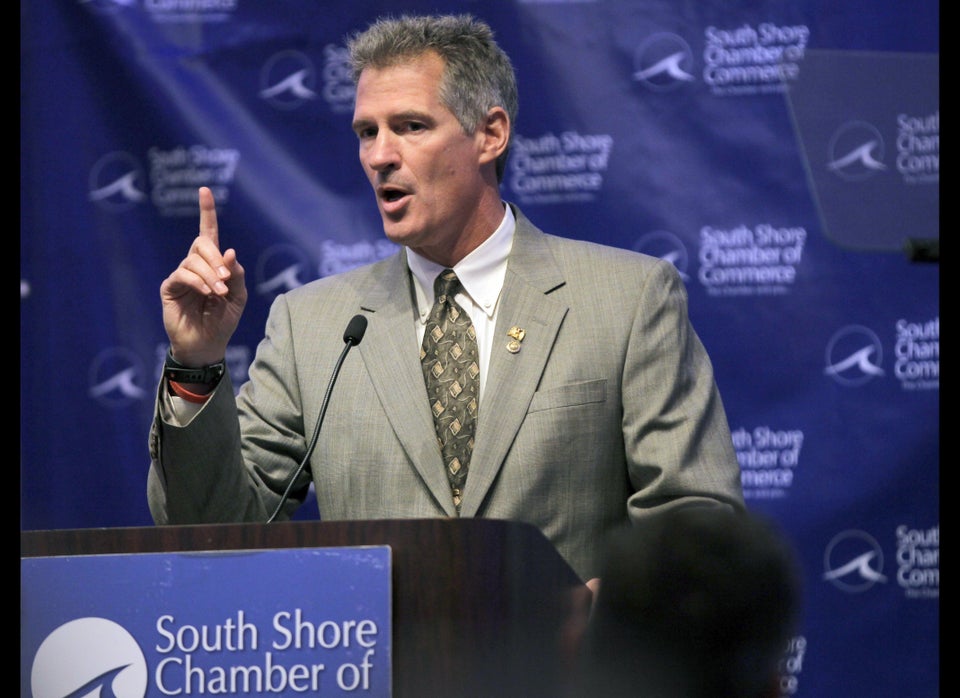 Conservatives React To Leaked Romney Video
Popular in the Community