A Denver reporter granted a one-on-one interview with Mitt Romney Thursday said she was instructed not to ask him any questions about abortion or Rep. Todd Akin's (R-Mo.) controversial comments about victims of "legitimate rape."
Shaun Boyd, a reporter for Denver CBS affiliate KCNC, was one of four local reporters to speak with Romney, according to the station. She said that the Romney campaign had set pre-conditions before allowing her to interview the candidate.
"You know, I had about five minutes with him, and we got through a fair amount of material, actually, in that five minutes," Boyd said on air. "The one stipulation to the interview was that I not ask him about abortion or Todd Akin -– he's the Missouri Republican who created a firestorm after saying women's bodies shut down in a legitimate rape to prevent pregnancy. I did ask him about health care, the female vote, and energy."
President Barack Obama's campaign has also been criticized over its handling of local interviews. According to reports, the president recently granted interviews with local TV stations designed to focus on sequestration.
Yet the Obama campaign insisted it did not "dictate the topics" of questions that could be asked, as the Romney campaign appears to have done.
Incidentally, Boyd is the same reporter with whom Romney grew frustrated when she pressed him on same-sex marriage and medical marijuana during an interview in May.
"Aren't there issues of significance that you'd like to talk about?" Romney asked Boyd at the time.
"This is a significant issue in Colorado," she responded.
UPDATE: 5:10 p.m. -- A spokesperson for the Romney campaign responded to the charge, telling HuffPost, "This is not how we operate. The matter is being addressed."
At least two other news outlets that interviewed Romney today said the campaign placed no restrictions on the types of questions they could ask.
One television station, KVVU in Nevada, said that in pre-interview conversations with the campaign, staffers made it clear that they were not going to promise to avoid any particular issue.
"They said to me that they wanted to know what we were going to ask them," said Terry Cunningham, the station's assignment manager. "And I basically gave them the canned statement that we would ask them what we want to. We may ask him about Akin, but our entire interview wasn't going to be centered around that."
It is not uncommon for campaigns or political offices to attempt to gather hints about what topics might come up during a course of an interview. But Cunningham said that when KVVU declined to give those details, the Romney campaign "didn't really say anything either way."
Tim Wolff, the assistant news director at WHIO in Ohio, said that no pre-conditions were placed on what kind of questions the station could ask.
"As far as I know there were no restrictions even asked for," he told The Huffington Post.
Wolff and Cunningham said that Akin didn't come up in their respective interviews, both of which will air tonight.
UPDATE: 6:25 p.m. -- Tim Wieland, news director at KCNC, told the story behind the Romney interview in a phone conversation with The Huffington Post.
We were contacted by the Romney campaign yesterday morning, late morning, and were told that we would receive an opportunity, one of just a few in the country, to speak with Mr. Romney during a five-minute satellite interview today. And they asked if we would be interested in that. We said of course.

They said at that time: 'We do have one stipulation: We don't want to discuss abortion.' We said that obviously puts us in a difficult position because it is a subject we clearly want to ask about so we would have to be upfront about that stipulation.

We called back when we thought about how we would want to ask about the Akin controversy. We said we do plan to ask about the Akin controversy. They said, 'To be clear he is not going to discuss that either. He has said everything he is going to say about that and doesn't want to discuss it.' We said, 'There again, we are going to have to be clear that that stipulation was being placed on the interview.'
Because they knew they wouldn't get an answer out of Romney on abortion or Akin, Wieland said the station decided to avoid the topics entirely, so long as they explained to viewers why.
"He clearly wasn't going to answer our question about it. We got around it a little bit by asking about women's issues," Wieland said. "We had five minutes. We focused it on questions we knew we could get responses to."
Ultimately, Wieland said, the Romney campaign knew that the station would tell viewers about the stipulations placed on its reporter prior to airing the interview. The Romney campaign was fine with that disclaimer airing.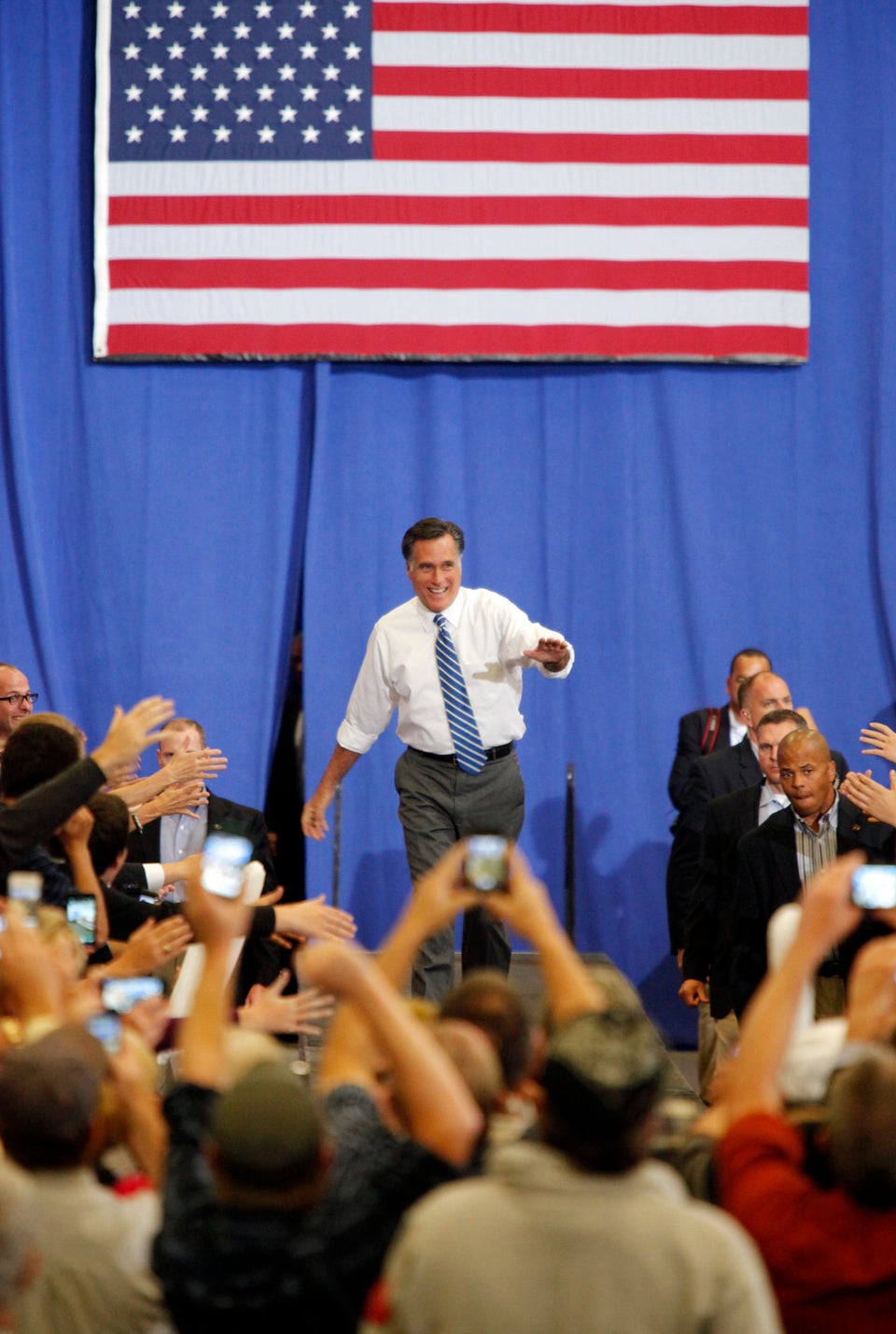 Mitt Romney Campaigns
Popular in the Community