 By STEVE PEOPLES AND JULIE PACE, ASSOCIATED PRESS
DEFIANCE, Ohio — Republican Mitt Romney is renewing his focus on the nation's economy while facing continued pressure to break his silence on a GOP Senate candidate's statement that any pregnancy resulting from rape is "something God intended."
As Election Day looms less than two weeks away, the Republican presidential contender is also trying to move past new questions about his role in a key supporter's divorce. Court documents released Thursday reveal that Romney created a special class of company stock for Staples founder Tom Stemberg's then-wife as a "favor."
Romney has so far ignored the criticism and is instead accusing President Barack Obama of playing partisan politics in an "incredibly shrinking campaign."
"This campaign is growing. The momentum is building. We're taking back America," Romney told 12,000 supporters in Ohio late Thursday, the same night that media trackers confirmed the Republican's campaign was expanding its television advertising into Minnesota.
The economy was to play prominently in the presidential contest Friday.
As Obama takes a break from the campaign trail, Romney was to deliver what his campaign billed as a significant economic address in swing state Iowa. While he was not expected to break new ground, his campaign said Romney would use the speech to help crystalize the differences between each candidate's economic approach on the same day the government issues its final report on GDP growth before the Nov. 6 election.
The report – set for release at 8:30 a.m. – was expected to show that growth picked up only slightly in the third quarter. Tepid growth has given Romney an opening to challenge Obama's assessment that the economy is moving in the right direction.
Obama arrived back in Washington late Thursday following a 40-hour battleground state blitz that took him to eight states. He was taking a brief break from the campaign trail Friday and planned to spend much of the day at the White House.
But the Democratic campaign wasn't ceding the spotlight to Romney. Obama had a series of interviews scheduled, including several with local television stations in swing states. And the campaign announced Friday that the president will travel next week to Colorado, Wisconsin and Ohio for a series of campaign rallies and events.
The president was also using a trio of national interviews to reach key constituencies, including an MTV interview aimed at rallying the youth vote and a sit-down with American Urban Radio Networks, which has a largely black audience.
The president was also scheduled to talk with Michael Smerconish, the conservative-leaning radio host who backed Obama in the 2008 election.
On Thursday, the president made repeated, though indirect, references to Indiana Republican Richard Mourdock's controversial comment on rape and pregnancy.
"We've seen again this week, I don't think any male politicians should be making health care decisions for women," Obama told a crowd of about 15,000 in Richmond, Va. The president's aides pressed further, using a web video to highlight Romney's endorsement of Mourdock and to accuse the GOP nominee of kowtowing to his party's extreme elements.
Romney, who appears in a television advertisement declaring his support for Mourdock, ignored repeated questions on the matter. He centered his efforts instead on turning his campaign's claims of momentum into a more practical – and ultimately necessary – road map to winning the required 270 Electoral College votes.
Ohio, where he spent all of Thursday and will return Friday evening following the Iowa speech, is crucial to that effort. And Romney is trying to expand his path to victory.
Republicans and Democrats who track campaign spending confirmed that Romney will begin running television ads in Minnesota over the weekend.
The investment is described as a small buy that Democrats suggest is simply intended to generate media coverage and force Obama's campaign to invest there as well. Former President Richard Nixon was the last Republican to carry the state, in 1972.
"You're seeing a campaign which is an incredibly shrinking campaign right before your very eyes," Romney said of Obama in Defiance. "This is a time when America faces big challenges. We have a big election, and we want a president who will actually bring big changes."
Romney has disavowed Mourdock's comments, but his campaign says he continues to support the Indiana Republican's Senate candidacy.
At the same time, previously sealed testimony related to the Staples founder Stemberg's divorce was released Thursday in which Romney says he was initially skeptical of the idea for Staples, the office supply chain he now lauds as a business success story that he helped create.
The testimony had been sealed for almost two decades after Maureen Sullivan Stemberg sought unsuccessfully to alter the divorce agreement that provided her with 500,000 shares of Staples stock. Romney acknowledged in testimony that he and other Staples directors created a special class of company stock for Stemberg's then-wife as a favor to Stemberg, who is now a major political supporter.
At the time, Romney insisted the board's decision was made "in the best interests of the company's shareholders." His campaign did not address the issue directly when asked Thursday night, instead referring questions to attorney Robert Jones.
Jones rejected the notion that Romney undervalued Staples stock to help Stemberg.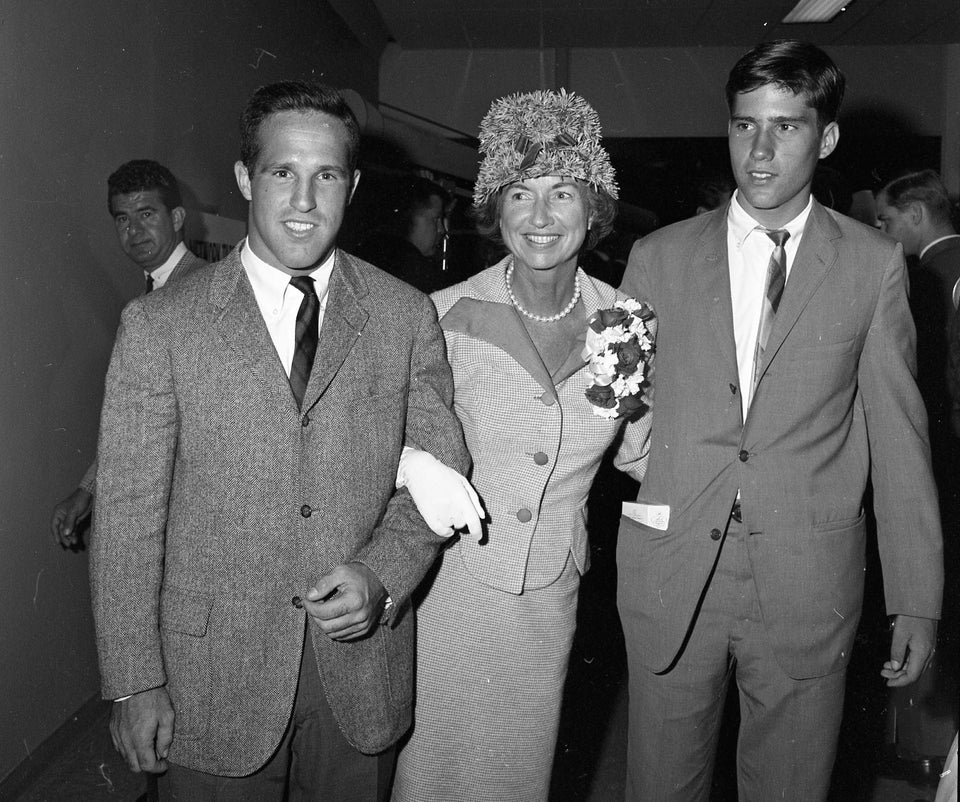 Photos Of 17-Year-Old Mitt Romney
Popular in the Community