A senior adviser to Mitt Romney declined to provide more specific details on the presumptive GOP nominee's plan for Afghanistan on Thursday, saying it was a distraction from what "real Americans want to talk about."
The Romney campaign has said the former Massachusetts governor "supports the 2014 timetable as a realistic timetable and a residual force post-2014" in Afghanistan, but he would not have announced the withdrawal timeline publicly, as President Barack Obama did. But as Josh Rogin at The Cable notes, "details remain sketchy" on what Romney would do beyond the timeline.
Top senators are equally flummoxed. None of them who talked to Rogin were able to explain what Romney's policy was.
On MSNBC on Thursday, Romney Senior Communications Adviser Tara Wall was asked about Rogin's article and whether Romney should have a more specific policy on Afghanistan before his upcoming trips to Israel and London. Wall replied that these "attacks" were a distraction from the more important issues of jobs and the economy:
I'm not going to get into the details of that. I'm here to talk about again, once again, the jobs situation, the economy, the growth that we need and what this governor is planning on doing in that regard and what this president has failed to do. [...]

These are the issues we need to be talking about. And we need to be talking about how this president has failed to address that, has failed to talk about that and continues to malign small business. Those are the things that I'm here to talk about, that I think we need to continue to focus on, that this campaign will focus on. […]

Unfortunately it's disappointing that the attacks, these recent attacks on all these issues outside of what the issues are relative to Mitt Romney are diverting away from what real Americans want to talk about. And real Americans want to talk about getting back to work.
Before You Go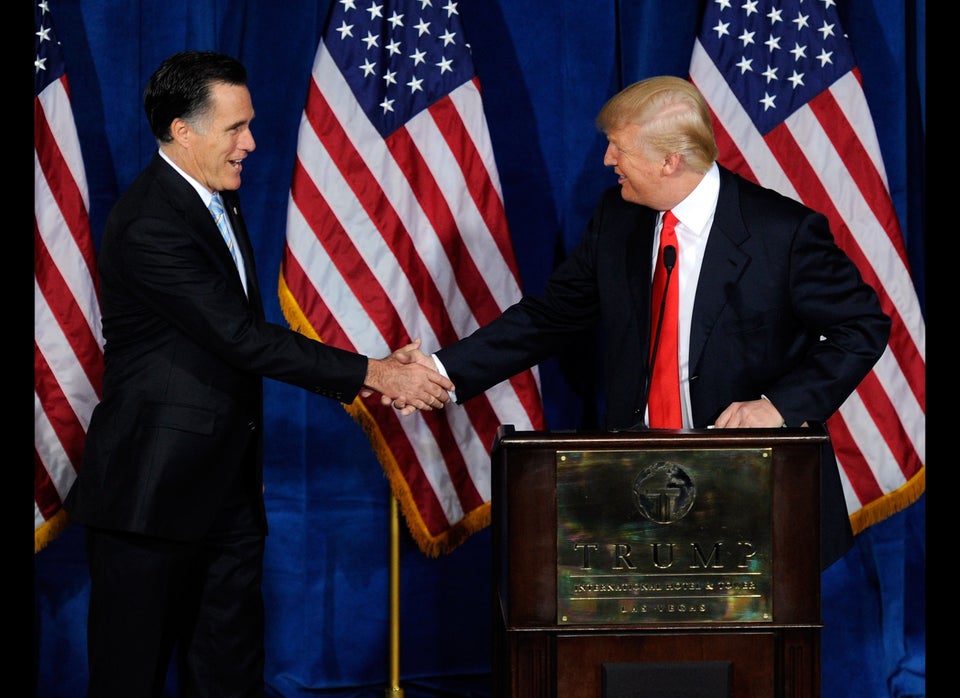 Mitt Romney's Greatest Hits
Popular in the Community