When did Mitt Romney leave Bain Capital?
The presumptive Republican presidential nominee has said that he left the private equity firm in 1999, but new reports indicate that he may have stayed on until 2002.
The Boston Globe reported Thursday on SEC filings dated after February 1999 that state that Romney is the firm's "sole stockholder, chairman of the board, chief executive officer, and president." A 2003 Massachusetts disclosure form says that he owned 100 percent of the company in 2002, and forms indicate that he earned at minimum $100,000 as an "executive" in 2001 and 2002, apart from investments.
A Romney official told the Globe that the SEC filings "do not square with common sense."
"The article is not accurate," spokeswoman Andrea Saul said in a statement sent to reporters. "As Bain Capital has said, as Governor Romney has said, and as has been confirmed by independent fact checkers multiple times, Governor Romney left Bain Capital in February of 1999 to run the Olympics and had no input on investments or management of companies after that point."
The story came out the same day that the Romney campaign released a television ad blasting the Obama campaign for lying about his tenure at Bain Capital. But this tactic may only serve to draw more attention to the substance of Obama's criticisms. As Romney said Wednesday on Fox News, "I respond to the attacks that come, but they say in politics if you are responding, you are losing," adding that it was better to call them "completely off base."
The date Romney left the company is important, since he cites it to rebut the charge that Bain invested in firms that outsourced jobs.
The Obama campaign has aired ads based on the story, which reported that Bain invested in companies that sent jobs to countries like China and India. The Romney campaign responded that no jobs were moved offshore under his tenure. More recently, Mother Jones' David Corn reported that Bain invested in a Chinese company before even the campaign says Romney left.
Factcheck.org, which disputed the truthfulness of the Post report and accepted that Romney left the firm in 1999, wrote that were that not the case, Romney "would be guilty of a federal felony by certifying on federal financial disclosure forms that he left active management of Bain Capital in February 1999."
The controversy over the disclosure forms follows one over Romney's opaque personal filings. Vanity Fair looked into the candidate's personal finances, estimated at up to $250 million in his most recent disclosure form for president. The magazine found that much about his wealth was unknown and hard to check, given that many of his assets are held in offshore accounts or retirement accounts.
CORRECTION: An earlier version of this story said Romney made $100,000 as an "executive." He actually made at least $100,000, according to the filing.
Before You Go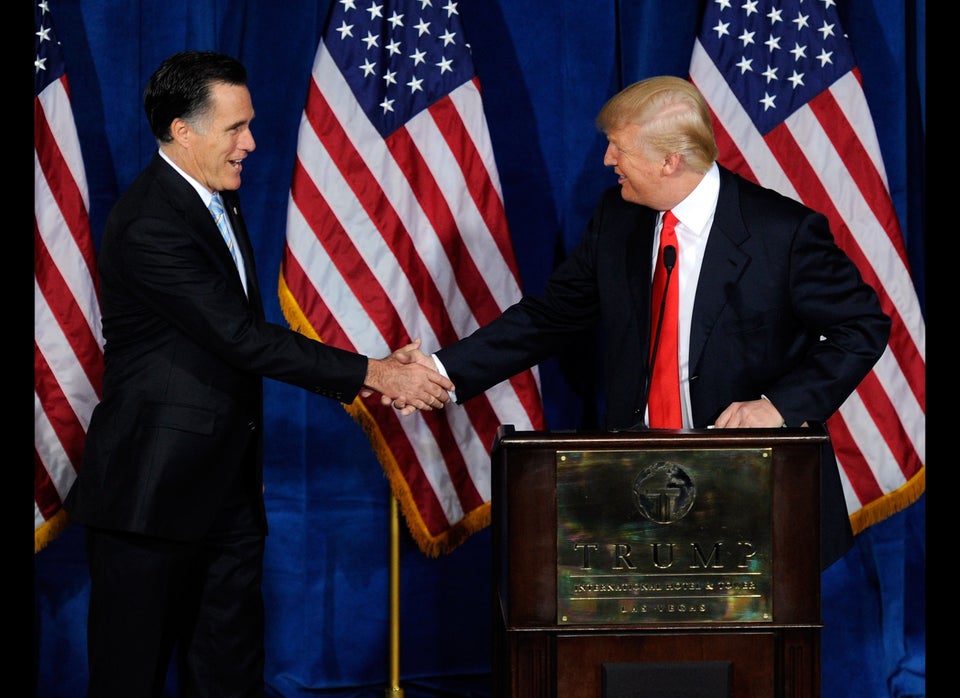 Mitt Romney's Greatest Hits
Popular in the Community