 WASHINGTON -- Mitt Romney's repeated claim that he played no part in executive decision-making related to Bain Capital after 1999 is false, according to Romney's own testimony in June 2002, in which he admitted to sitting on the board of the LifeLike Co., a dollmaker that was a Bain investment during the period.
Romney has consistently insisted that he was too busy organizing the 2002 Winter Olympics to take part in Bain business between 1999 and that event. But in the testimony, which was provided to The Huffington Post, Romney noted that he regularly traveled back to Massachusetts. "[T]here were a number of social trips and business trips that brought me back to Massachusetts, board meetings, Thanksgiving and so forth," he said.
Romney's sworn testimony was given as part of a hearing to determine whether he had sufficient residency status in Massachusetts to run for governor.
Romney testified that he "remained on the board of the Staples Corporation and Marriott International, the LifeLike Corporation" at the time.
Yet in the Aug. 12, 2011, federal disclosure form filed as part of his presidential bid, he said, "Mr. Romney retired from Bain Capital on February 11, 1999 to head the Salt Lake Organizing Committee. Since February 11, 1999, Mr. Romney has not had any active role with any Bain Capital entity and has not been involved in the operations of any Bain Capital entity in any way."
Bain, a private equity firm, held a stake in the LifeLike Co. until the end of 2001, including during the period in which Romney claimed to have no business involvement with Bain entities. Bain had heavily invested in LifeLike, a company that Romney identified personally as an opportunity, in 1996 and sold its shares in late 2001. His involvement with LifeLike contradicts his assertion that he had no involvement with Bain business. His testimony is supported by his 2001 Massachusetts State Ethics Commission filing, in which he lists himself as a member of LifeLike's board.
Romney has long said that he took a leave of absence from Bain because the work of organizing the 2002 Winter Olympics was so grueling, which has allowed him to deny responsibility for Bain activities during 1999 and 2002.
His activities during that period also included Staples board meetings: "I returned for most of those meetings. Others I attended by telephone if I could not return."
Bain was involved with Staples early in its life, taking the company public in 1989. Romney used his Bain position to obtain a seat on the board, which he held into 2002. He regularly cites the jobs that Staples created as reflecting positively on Bain's record.
The Boston Globe on Thursday blew a giant hole in Romney's claim that he left the private equity firm in 1999. The Globe reported that Bain's own filings with the Securities and Exchange Commission suggest that Romney remained deeply tied to the company until sometime in 2002.
Bain described Romney in 2001 SEC filings as the "sole stockholder, chairman of the board, chief executive officer, and president." Another form stated that he owned 100 percent of the company in 2002 and received a six-figure salary from Bain in 2001 and 2002. His listed title: "Executive."
The Romney campaign is still sticking with its candidate's story.
"The article is not accurate," spokeswoman Andrea Saul said in a statement released to reporters following the Globe story. "As Bain Capital has said, as Governor Romney has said, and as has been confirmed by independent fact checker multiple times, Governor Romney left Bain Capital in February of 1999 to run the Olympics and had no input on investments or management of companies after that point."
Yet Romney's sworn testimony appears to back up the SEC filings and contradict his personal disclosure forms submitted to Massachusetts officials in 2002, in which he said that he retired from Bain on Feb. 11, 1999.
Romney's lawyer at the Massachusetts hearing said that Romney's work in the private sector continued "unabated" while he ran the Olympics: "He succeeded in that three-year period in restoring confidence in the Olympic Games, closing that disastrous deficit and staging one of the most successful Olympic Games ever to occur on U.S. soil. Now while all that was going on, very much in the public eye, what happened to his private and public ties to the Commonwealth of Massachusetts? And the answer is they continued unabated just as they had."
Instead of leaving in 1999, Romney suggested in his testimony that he only left Bain after the Olympics in 2002: "I left on the basis of a leave of absence indicating that I, by virtue of that title, would return at the end of the Olympics to my employment at Bain Capital, but subsequently decided not to do so and entered into a departure agreement with my former partners. I use that in the colloquial sense, not legal sense, but my former partners."
The opening statement delivered by Romney's lawyer in the 2002 hearing said Romney "continued to serve on the board of directors of a significant Massachusetts company and to return here for most of its board meetings."
In a statement released Thursday, Bain defended Romney. "Mitt Romney left Bain Capital in February 1999 to run the Olympics and has had absolutely no involvement with the management or investment activities of the firm or with any of its portfolio companies since the day of his departure," the statement reads. "Due to the sudden nature of Mr. Romney's departure, he remained the sole stockholder for a time while formal ownership was being documented and transferred to the group of partners who took over management of the firm in 1999. Accordingly, Mr. Romney was reported in various capacities on SEC filings during this period."
UPDATE: 9:15 p.m. -- The Romney campaign responded by focusing on Romney's involvement with Bain itself, and argued that the state Ballot Law Commission validated the argument that Romney was not involved in day-to-day Bain matters.
"After extensive hearings the Ballot Law Commission came to the same conclusion as numerous independent fact checkers in finding that Mitt Romney ended his active employment with Bain Capital in 1999," said Romney spokeswoman Amanda Henneberg. "Every public judgment, including a unanimous one from the Ballot Law Commission, has confirmed this fact."
Henneberg called the controversy over Romney's employment at Bain "just another distraction from a desperate campaign that is willing to say anything to divert attention from President Obama's failed record in office."
However, the purpose of the Ballot Law Commission inquiry was to determine Romney's residency, not whether he had done any part-time work on behalf of Bain. Indeed, in two days of testimony, the Democratic lawyer didn't question Romney about his role at Bain, as the issue wasn't a live one. That question only arose in recent years when Romney categorically denied any active involvement with Bain.
In addition, the Romney campaign's response does not address whether by sitting on LifeLike's board until 2001, Romney's 2011 disclosure form statement that he had "not been involved in the operations of any Bain Capital entity in any way" was false.
Support HuffPost
The Stakes Have Never Been Higher
Before You Go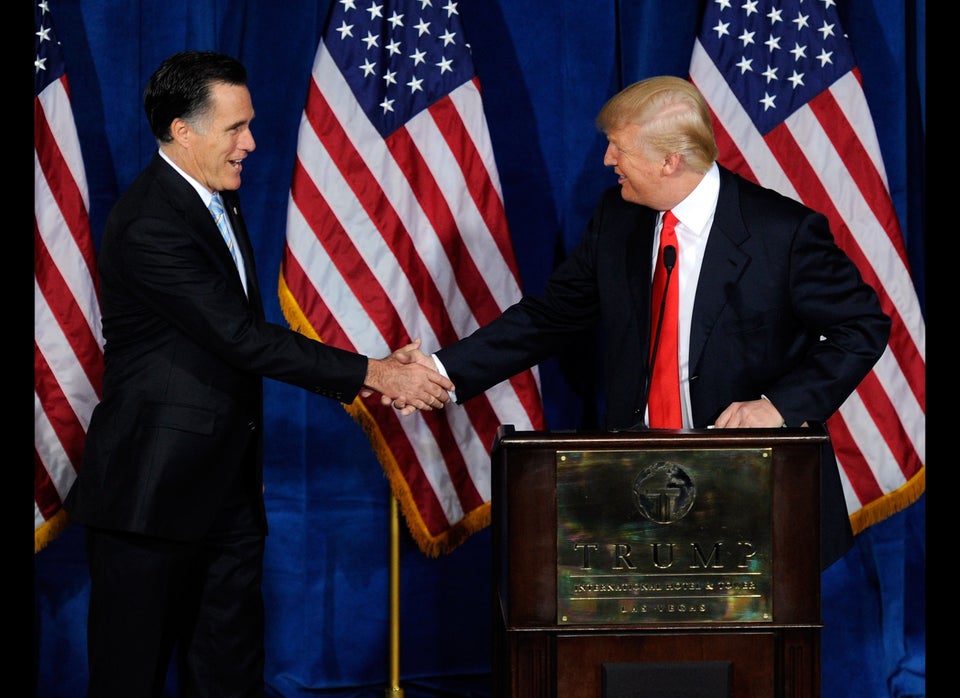 Mitt Romney's Greatest Hits
Popular in the Community