 WASHINGTON -- When Mitt Romney served as CEO of Bain & Co., his consulting firm helped tobacco giant Philip Morris develop a groundbreaking sales strategy that researchers say has been linked to an unprecedented spike in youth smoking.
On Friday April 2, 1993, Philip Morris stunned Wall Street and tobacco experts by the slashing price on its flagship Marlboro brand by 40 cents a pack, to $1.80. It was a landmark day for the tobacco industry, one that became known as "Marlboro Friday" to public health experts.
The radical move was deemed by top Philip Morris executives as necessary based in part on more than two years of Bain research. Marlboro sales were slumping amid pressure from an expanding discount cigarette market, and the prospect of higher cigarette taxes had the company concerned about long-term profitability.
Investors initially pummeled Philip Morris for the price cut, chopping more than 20 percent from the company's stock price in a day. But within weeks, a cigarette price war was raging, with R.J. Reynolds slashing the price of Camels to compete with the cheaper Marlboro varieties. A year later, Philip Morris stock had fully recovered, and continued to make steady gains over the coming four years. Marlboro Friday ultimately proved to be the tobacco industry's most successful effort to increase domestic profit in the face of heavier regulations.
The profit was the result of soaring sales that coincided with an unprecedented jump in smoking among high school- aged youth. The Centers for Disease Control and Prevention's Youth Risk Behavior Survey, found that the portion of young people who had smoked at least one cigarette in the previous month rose nearly 20 percent from 1993 to 1997. Youth smoking increased in all categories from that occasional user to the regular user.
It was the single largest four-year growth in youth smoking since the surgeon general had issued a report in 1964 linking cigarettes to cancer, according to Matthew Myers, president of the Campaign for Tobacco-Free Kids.
"Price is the single most important factor in the number of young people who smoke," Myers told HuffPost. "Price increases have been proven to drive down youth tobacco use. And price decreases translate immediately."
Philip Morris's internal documents link its price cut to research performed by Bain. Prior to the cut, Bain conducted a two-week test in 71 stores, records show, where retailers cut the price of Marlboro packs by 35 cents. The company reported a 12 percent increase in the number of Marlboro cigarettes sold.
Bain had long been helping Philip Morris save its "premium brands," which benefited from glamorous marketing campaigns including the Marlboro Man. Marlboro Friday allowed those more prestigious brands to compete on price with discount brands that were sold for as little a 99 cents a pack at convenience stores. A cheaper Marlboro Light didn't just convince existing smokers to switch brands -- it introduced young people to smoking.
In a research paper on Big Tobacco's youth marketing, K. Michael Cummings, professor in the Medical University of South Carolina's Department of Psychiatry and Behavioral Sciences, wrote that Marlboro Friday, and aggressive Big Tobacco promotions, "helped fuel" the rise in teen smoking. "They needed to recruit new replacement smokers," Cummings said in an interview with HuffPost. "Those replacements were primarily going to come from younger smokers."
At the time, Mitt Romney was CEO of Bain & Co. He took the reins in October 1990, according to a 1994 Boston Globe story, and led the consulting firm for years. The Romney campaign declined to provide specific start and end dates for his tenure at Bain & Co., but stated that he ran the firm "from 1990 - 1992," and said that Romney "rescue[d] the firm from the brink of collapse and save[d] 1000 jobs." That timeline is contradicted by FDIC documents obtained by Rolling Stone that list Romney as the firm's leader in March 1993, and by SEC filings uncovered by the Associated Press that list Romney as CEO of Bain & Co. as late as October 1993. Media reports show Romney attending Bain & Co. meetings during his 1994 campaign for Senate.
Philip Morris valued Bain's work during Romney's tenure and relied heavily on the consultants' research in the critical months following the announcement, as the tobacco titan struggled to elevate its stock price.
"We are now engaged in a 'price war' that we should win," reads an April 30, 1993, Philip Morris draft memo to its "field sales force." For anyone who questioned the new sales, the Philip Morris executive offered a series of bullet points. Bain's findings were its top point: "Test results through Summer Special, Bain & Co, and Portland research all strongly indicate that a 120% growth factor is more than enough." In a second, cleaned up version of that memo in May 1993, Bain's research was again given prominence.
The seeds of Bain's Marlboro Friday work can be traced back its initial pitch to Philip Morris in November 1990 -- a month after Romney took over the consulting firm. Under "strategic dilemma," the consultants wrote that Philip Morris "simply cannot afford to lose control" of the discount cigarette market. Even dabbling in the discount market -- as the company had done with its Bucks brand -- poses risks, the consultants argued.
"Any cannibalization of the Marlboro brand has serious financial repercussions for not just PM USA, but also Philip Morris Companies and the whole industry," Bain wrote. "A well thought out strategy for managing the PM product portfolio for the 90s is essential."
In its proposal, Bain said that "this project will be completed at the direction of a committee of PM USA senior managers" and would report to Philip Morris CEO William Campbell.
In February 1991, records show, Bain was set to study "price levels" and "retail store profit model." Bain formed a task force on "Brand Performance Tracking and Reporting," and conducted a broad array of research for Philip Morris. Bain tested one sale offering 50 cents off a Marlboro pack, which boosted revenues for convenience stores and tobacco companies alike. "Cigarette category sales increased by 25% and total store sales increased by 8%," a Philip Morris guide noted.
Other Bain studies for Philip Morris included analyzing the "optimum product location" for cigarette displays within Kroger supermarkets, and helping to figure potential profits from offering a free Coke with every pack of Marlboros at Circle K convenience stores.
Philip Morris CEO Campbell touted Bain's research in a February 1993 speech to the National Association of Convenience Stores, emphasizing that the right promotion and display tactics could increase both discount and premium brand sales volumes, with total store revenues climbing 5 percent in the Bain study.
Bain's work for Philip Morris coincided with a global focus for the consulting firm on the tobacco industry. While helping Philip Morris in the U.S., Bain was also working to expand the Russian smoking market on behalf of another cigarette giant, British American Tobacco.
Bain's tobacco business also came at a time when cigarettes were already the subject of public criticism. During his February 1993 speech, Philip Morris CEO Campbell bemoaned the hostility toward his company for selling an addictive and deadly product.
"In case you haven't noticed, the tobacco industry doesn't get too much sympathy either in the press or in the halls of government," Campbell said.
A 1989 report by U.S. Surgeon General C. Everett Koop -- a Ronald Reagan appointee -- concluded that young smokers were very price-sensitive, indicating that cheaper cigarettes led to preventable deaths.
"Studies demonstrate that increases in the price of cigarettes decrease smoking, particularly by adolescents," the report said. "It has been estimated that an additional 100,000 or more persons will live to age 65 as a result of the price increases induced by the 1983 doubling of the federal excise tax on cigarettes."
Philip Morris declined to comment.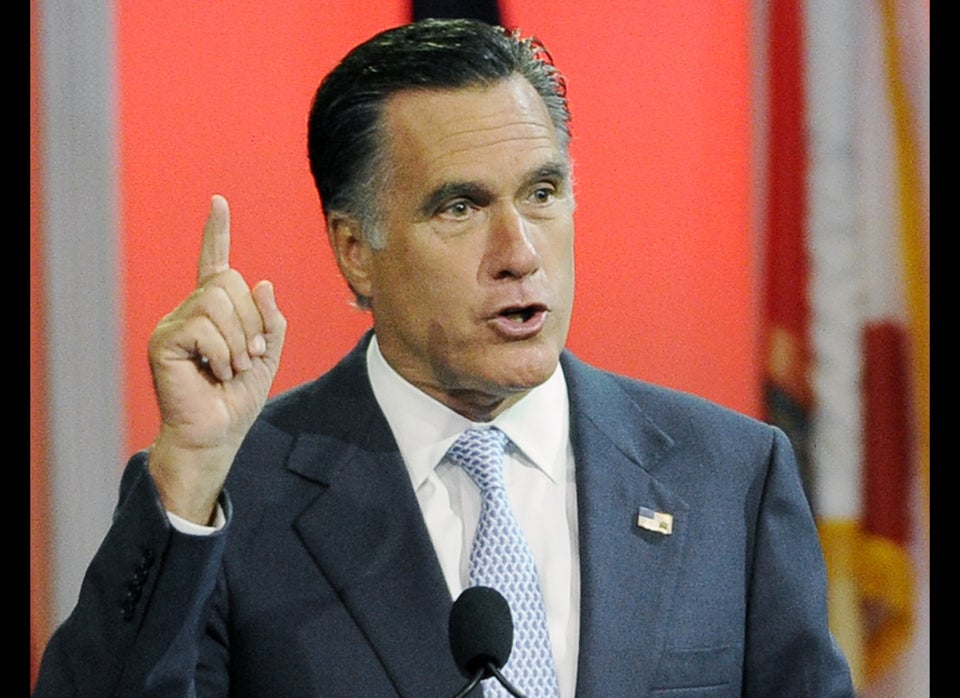 Romney's Bain Claims Don't Hold Up
Popular in the Community