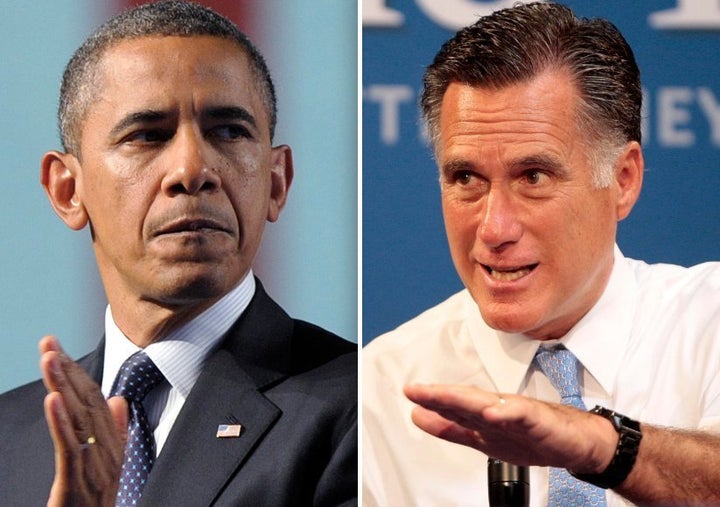 * Some independents swayed by Obama attacks on Romney
* More than half say debate on tax returns waste of time
WASHINGTON, July 24 (Reuters) - Sustained attacks by President Barack Obama's campaign on Republican rival Mitt Romney's business history and refusal to release more tax records appear to be working, a Reuters/Ipsos poll showed on Tuesday.
More than a third of voters who are registered to a party or as an independent said in the online survey that what they had heard about Romney's taxes and his time at Bain Capital private equity firm had given them a less favorable impression of the Republican candidate.
And particularly worrying for Romney is that a large slice of independent voters -- whom he needs to win the Nov. 6 election -- are also buying into the Obama campaign's portrayal of him as a ruthless businessman who may be hiding something in his taxes.
"With three-quarters of registered voters saying they've heard at least a little about these issues, I would say the Obama campaign has been successful in raising them to the national conscience," said Ipsos pollster Julia Clark.
After weeks of accusations from Obama and his allies that Romney cut U.S. jobs and sent them overseas while he headed Bain, 36 percent of registered voters said the issue had made them see Romney less favorably, compared to 18 percent who said they were now more favorable toward the former governor of Massachusetts.
Among independents, 26 percent regarded him less favorably and 13 percent more favorably after hearing about his business tenure.
The Romney campaign counters that Obama is trying to distract attention from the poor economy with frequent ads and speeches about Bain and the Republican's personal finances.
The Democrats are also calling on Romney to release more tax returns beyond the two years' worth of information he has given so far. An ad last week suggested that not being more open about his taxes meant the White House hopeful had something to hide.

Almost half of the poll respondents said Americans have a right to know a presidential candidate's financial history going back many years, while a third said Romney doesn't need to release any more tax returns and further requests to do so are an invasion of his privacy.
Among registered voters, 37 percent said what they had heard about Romney's taxes made them less favorable toward him, while among independents 30 percent agreed.
The poll results were not all negative for Romney, though. The Republican holds a 5 percentage point advantage over Obama among registered voters on his "plan, policy or approach" to the country's economy.
The margin was 36 to 31 percent among registered voters, but 22 to 19 in favor of Obama among independents.
Americans also showed signs of displeasure about a candidate's taxes becoming such an important part of the national dialogue. More than half of registered voters -- 55 percent -- said the debate about Romney's tax returns was a waste of time, while 45 percent said it was an important part of the campaign.
But independents, by a margin of 54 to 46, saw Romney's taxes as important in the fight for the White House.
The poll of 1,195 adults, including 962 registered voters, was taken between Thursday and Monday.
The precision of Reuters/Ipsos online surveys are measured using a credibility interval. In this case, the poll has a credibility interval of plus or minus 3.3 percentage points for all Americans. For registered voters it was plus or minus 3.7, and for independents it was plus or minus 8.7. (Editing by Alistair Bell and Cynthia Osterman)