WASHINGTON -- Add another document to the pile, this one from California's secretary of state.
In a filing dated July 21, 1999, GOP presidential hopeful Mitt Romney was listed as a "general partner" for Bain Capital Partners, a California Limited Partnership. Romney's signature is on the document declaring that he certified "that the statements contained in this document are true and correct to my own knowledge. I declare that I am the person who is executing this instrument, which execution is my act and deed."
Romney remained on record as one of four general partners until the state was notified of his resignation on June 17, 2003.
Romney campaign spokeswoman Andrea Saul disputed these latest findings. "Mitt Romney had no involvement in management or investment decisions at Bain Capital after February 1999, as has been confirmed by Bain Capital, multiple independent fact checkers and a unanimous finding of fact by the Massachusetts Ballot Law Commission," Saul wrote The Huffington Post via email. "In 2003, Mitt Romney was Governor and working full time for the people of Massachusetts, who can also verify that he was in fact Governor at the time and was no longer working at Bain Capital."
But even during his successful 2002 run for governor, Mitt Romney visited his supposedly former company at least once, according to a senior member of his campaign staff. The staffer recalled one such visit on the way to a campaign event, but wasn't told why it was made. The stop lasted 15 minutes. "He had many donors and volunteers there, so I assume it was for campaign and not Bain business," the staffer told HuffPost. "It was too fast for meetings or anything."
The staffer's account and the California document are among the latest evidence that suggests Romney's involvement with Bain extended beyond February 1999, when he claims to have retired from the private equity firm. State documents, SEC filings and his own recently unearthed testimony suggest that Romney continued to do business on behalf of Bain for several years after 1999.
At issue is whether Romney lied to federal authorities in August 2011 as part of the financial disclosure process. Romney asserted that he had "retired from Bain Capital on February 11, 1999 to head the Salt Lake Organizing Committee [for the 2002 Winter Olympics]. Since February 11, 1999, Mr. Romney has not had any active role with any Bain Capital entity and has not been involved in the operations of any Bain Capital entity in any way."
In his testimony before the Massachusetts Ballot Law Commission, which was charged with settling a dispute over his residency, Romney testified under oath in June 2002, that he sat on the board of the LifeLike Co., a dollmaker that was a Bain investment during the period.
Previously reported documents filed with the Securities and Exchange Commission Romney was listed as the CEO, chairman and president of the company after 1999. In disclosures in Massachusetts, Romney stated that he took a six-figure salary from Bain. He also attended board meetings for at least two Bain-affiliated companies.
A corporate document filed with Massachusetts listed Romney as one of two managing members of Bain Capital Investors, LLC, after he was elected governor in 2003. As a managing member, he was "authorized to execute, acknowledge, deliver and record any recordable instrument purporting to affect an interest in real property, whether to be recorded with a Registry of Deeds or with a District Office of the Land Court."
Before You Go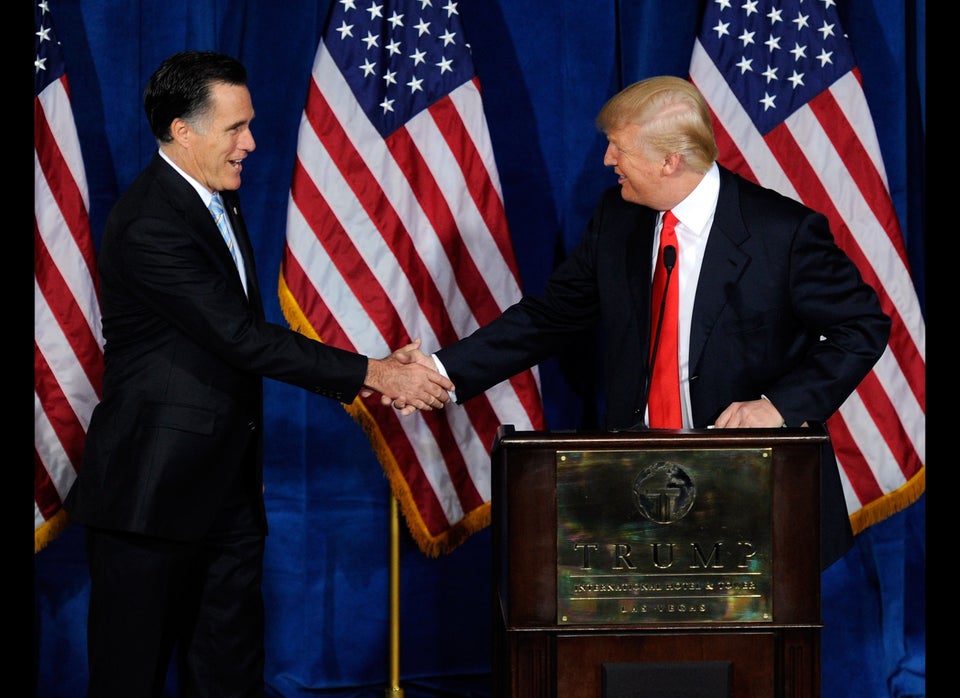 Mitt Romney's Greatest Hits
Popular in the Community