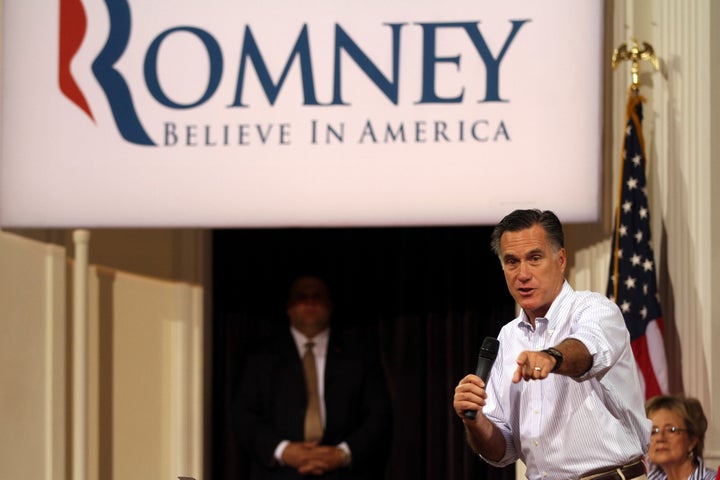 In a mounting campaign battle to reach out to Latino voters, Mitt Romney and Barack Obama will each appear in June at a political conference for a major Hispanic organization.
The National Association of Latino Elected and Appointed Officials announced the rivals' appearance on Wednesday, the same day a poll delivered bad news for both candidates -- Romney especially -- on their appeal to Hispanic voters.
"The Latino electorate has become a permanent fixture on the political landscape of this country," NALEO President Sylvia R. Garcia said in a statement on the Romney appearance. "With the election nearing, the NALEO membership is looking forward to the opportunity to learn more about Governor Mitt Romney and his position on issues of importance to our constituents and the Latino community."
Latino voters will make up a larger-than-ever portion of the electorate in 2012, according to projections by NALEO. Most continue to favor Obama, confirmed by a poll from NBC News, the Wall Street Journal and Telemundo released on Wednesday.
That poll found that Romney lags behind Obama among Latino voters by 34 percentage points -- a big margin, especially considering Latino support is considered crucial to winning the White House. Strategists say any candidate needs about 40 percent of the Latino vote to win a presidential election; Obama won 67 percent in 2008.
Still, the poll also shows that Latinos are less enthusiastic about the upcoming election than voters in general, which could hurt the president. While 81 percent of voters said they are highly interested in the election, just 68 percent of Hispanic voters expressed the same sentiment.
Both campaigns are reaching out to Hispanic voters ahead of the election, boosted by parallel efforts from their national parties. The Republican National Committee, for example, is dispatching state coordinators in key swing states to attempt to attract Hispanic voters.
Romney made a speech on Wednesday to the Latino Coalition to address the economy and education.
REAL LIFE. REAL NEWS. REAL VOICES.
Help us tell more of the stories that matter from voices that too often remain unheard.
BEFORE YOU GO