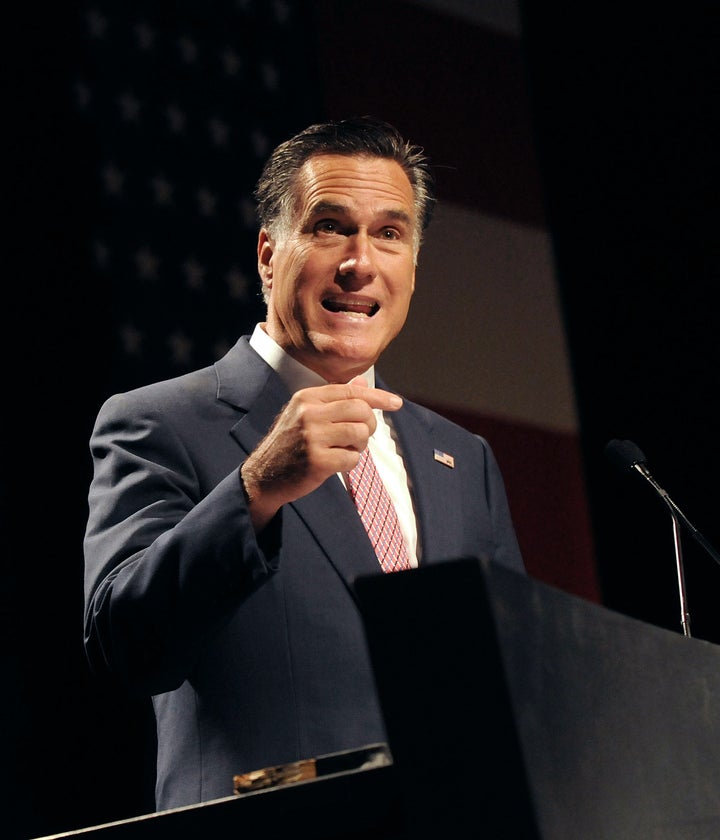 Now Newport Beach, Calif., known for its conservative politics and affluent community, is proving that the pendulum swings both ways when it comes to the cost of hosting high-end political fundraisers.
Newport Beach's decision to bill a visiting president (and potential future president) is unusual, but Romney's campaign can't say that the invoice was a surprise. Before his June 1 visit was over, the city had already publicly promised to tally up the total cost of officer overtime, just as they had done when Obama visited.
At the time, Kiff explained to NBC LA, "No matter what political persuasion, if you're coming here to raise money, it should not be a taxpayer expense."
The $10,000 bill probably isn't a daunting figure to Romney's election campaign. In May, his team worked with the Republican Party to raise more than $76 million, significantly outpacing Obama's efforts for the first time, reports the Associated Press.
In fact, $10,000 is the exact amount that Romney flippantly wagered in December during a debate with other GOP presidential hopefuls. The now infamous bet, with gov. Rick Perry over Romney's record on individual mandates, was roundly criticized for being out of touch. West Wing Report pointed out that $10,000 represents three months of salary for most Americans.
UPDATE June 27: Neither the Obama campaign nor the Romney campaign has responded to or paid their bills, Newport Beach spokesperson Mary Locey told The Huffington Post. However, since the Romney Victory Inc.'s invoice was only sent out June 21, it's possible the campaign has yet to receive the statement, said Locey.
Calling all HuffPost superfans!
Sign up for membership to become a founding member and help shape HuffPost's next chapter
BEFORE YOU GO
PHOTO GALLERY
Awkward Mitt Romney