Former Massachusetts governor and 2012 presidential candidate Mitt Romney (R) is about to step into the ring -- literally.
Romney will enter a boxing match against former heavyweight champion Evander Holyfield in Salt Lake City on May 15, according to the Salt Lake Tribune. The fight will benefit Charity Vision, which works to donate medical equipment to doctors and medical facilities in areas of the world affected by poverty.
"It will either be a very short fight, or I will be knocked unconscious," Romney recently said, according to the Tribune. "It won't be much of a fight. We'll both suit up and get in the ring and spar around a little bit."
The Salt Lake Tribune has more on the charity event:
The Romney-Holyfield fight will not be the only bout that night. "There will be bouts between real, active professional prize fighters," he said.

Josh Romney said a reception will begin at 6 p.m. and the fights start around 6:30. It is a black-tie event, and the fare will be heavy hors d'oeuvres.

"It's patterned after a 1920s-style event," Josh Romney said.

The fundraiser will be aimed toward attracting corporate sponsorships, and will run between $250,000 to $25,000, depending on the level of sponsorship. Josh Romney said corporate sponsors can then bring in guests, "so it will be a good promotion for them [the sponsors]."

"We just thought it would be a lot better to provide this kind of entertainment rather than just have dinner and listen to speakers," Mitt Romney said.
Though this will be Romney's first time in the ring, he's no stranger to the sport of boxing. Shortly after losing the 2012 election to President Barack Obama, Romney sat ringside at a boxing match at the MGM Grand Garden Arena in Las Vegas for a fight between Manny Pacquiao and Juan Manuel Marquez.
Romney recently announced he would not run for president again in 2016, despite briefly teasing a potential run to campaign donors in January.
Before You Go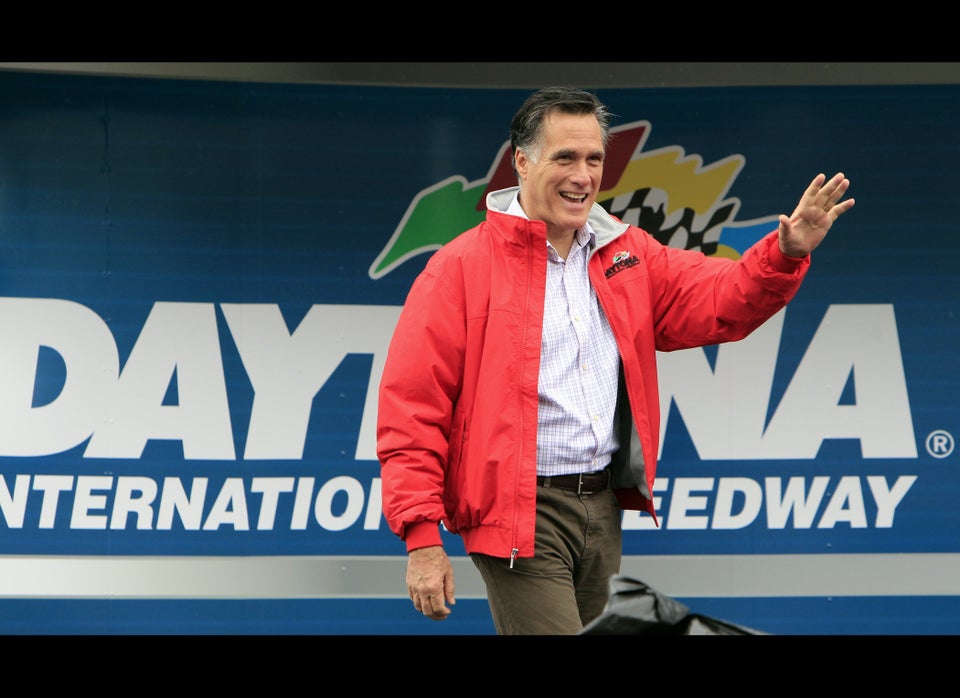 Awkward Mitt Romney
Popular in the Community