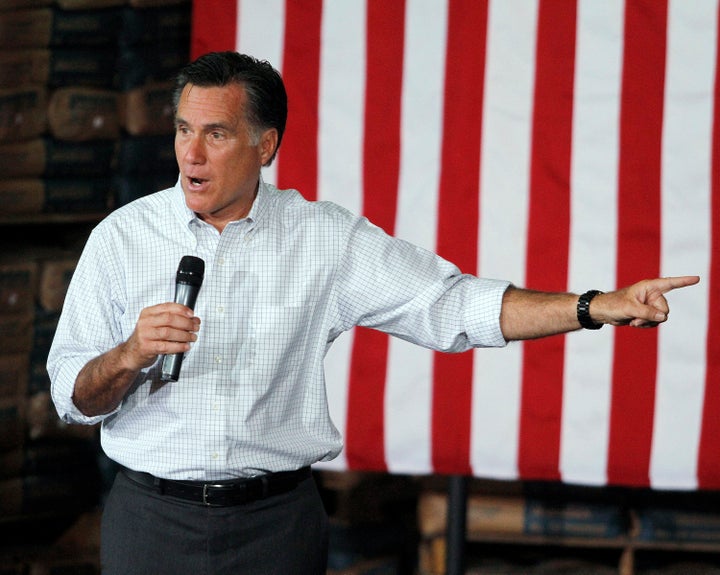 An anonymous former high-school classmate of Mitt Romney's told ABC News on Thursday that many fellow students have "really negative memories" of the Republican presidential candidate, and that his behavior during those years was "like 'Lord of the Flies.'"
The interview came on the heels of a Washington Post report that detailed Romney's behavior as a student at the Cranbrook School, a prestigious institution in Bloomfield Hills, Mich. In the article's most explosive revelation, multiple classmates of Romney's recall how he led a group of students that forcibly cut the hair of John Lauber, a student who was thought to be gay.
"They talk about the fact that I played a lot of pranks in high school," he said. "And they describe some that you just say to yourself, back in high school I just did some dumb things, and if anybody was hurt by that or offended by it, obviously I apologize."
"I participated in a lot of hijinks and pranks during high school, and some might have gone too far, and for that, I apologize," he added.
Later Thursday, Romney told Fox News' Neil Cavuto that "I had no idea what that individual's sexual orientation might be," and that "Going back to the 1960s, that wasn't something we all discussed or considered."
Romney's advisers are hoping for backup on those words. ABC News reports that his campaign has approached some of the candidate's Cranbrook friends to counter the Post article's negative repercussions.
Popular in the Community