Mitt Romney's presidential campaign has made yet another embarrassing spelling mistake, the third in a week.
The latest error could be found on the Republican candidate's Facebook page. A clickable button leading to the campaign's store, on the top right of his page, was misspelled "2012 OFFICAL GEAR." Around 9 p.m. EDT on Monday evening, that misspelling was removed.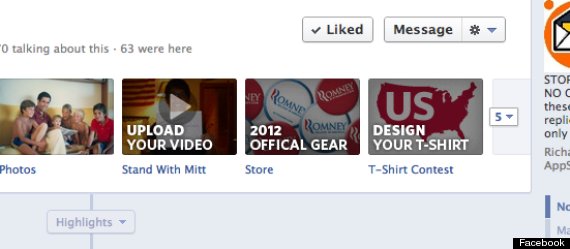 Last Tuesday, the Romney campaign released its app, "With Mitt." The app contained a widely mocked photo frame that read "A BETTER AMERCIA." (The app was corrected on Wednesday by removing that frame.)
Over the weekend, the Romney campaign made a second mistake, also on its Facebook page. A graphic posted offered supporters the opportunity to watch a "sneak peak" of the campaign's new TV ad. That graphic has since been removed.
Popular in the Community