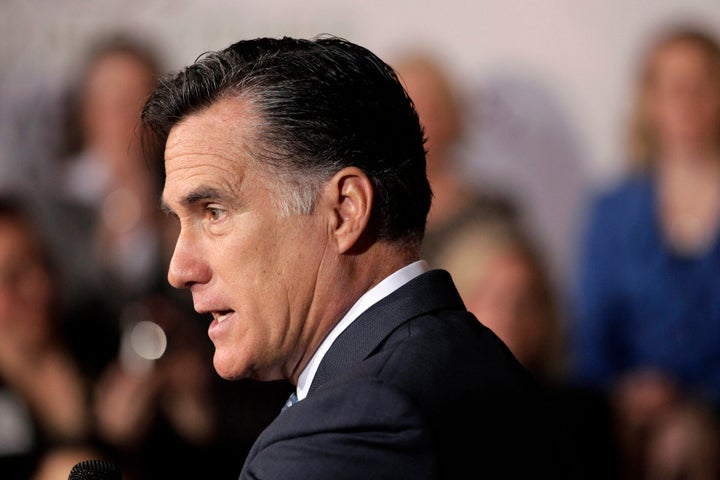 Mitt Romney responded on Thursday to the conflict over Chinese dissident Chen Guangcheng, saying if reports that the U.S. government pressured the man to leave an American embassy are true, "this is a dark day for freedom, and a day of shame for this administration."
Chen, a lawyer, escaped from house arrest and fled to the American embassy, where he was allowed to stay on humanitarian grounds. U.S. diplomats negotiated with the Chinese government and reportedly came to an agreement for Chen to remain in China but not reenter house arrest. He left the embassy on Wednesday.
There is confusion over whether he left U.S. protection on his own or based on pressure to do so from American officials. Officials said he left on his own volition and wanted to remain in China, but Chen has told reporters that he hopes to leave on Secretary of State Hillary Clinton's plane and seek medical treatment in the United States.
The Chinese government accused the U.S. of meddling into its affairs, and the administration has been reluctant to comment on the issue.
President Barack Obama said Monday he was "obviously aware of the press reports," but would not make a statement.
"What I would like to emphasize is that every time we meet with China, the issue of human rights comes up," he said. "It is our belief that not only is that the right thing to do because it comports with our principles and our belief in freedom and human rights, but also because we actually think China will be stronger as it opens up and liberalizes its own system."
Romney also mentioned the issue at a Wednesday evening fundraiser, saying he loved that Chen went to the American embassy.
"I really love America," he said. "I love what it represents, and I love that a Chinese dissident who fled the policies in his country, I love where he went -- to our embassy."
Support HuffPost
The Stakes Have Never Been Higher
Popular in the Community