While on the trail in Ohio this week, Mitt Romney found himself unexpectedly facing questions on the issue of climate change.
In a video uploaded to YouTube by PolluterWatch, a woman asks the Republican presidential nominee, "Do you still think the rising of the seas is funny?" Romney responds, "I never imagined such a thing is funny."
When a man presses the White House contender on whether the issue "is a joke" to him, Romney says, "As a matter of fact, if you'd like to, I know you're filming, if you'd like to see my view on global warming, I wrote a book, and there's a chapter on global warming and you'll see what I think we can do to deal with it."
As Romney makes his way through a crowd, the exchange ends with Romney being asked, "What are you going to do to address global warming?"
As for the book referenced by Romney, the presidential candidate was presumably referring to No Apology, which was released in 2010. In the book, he writes:
It's impossible not to take a look at our current energy policies without considering the question of climate change. I believe that climate change is occurring -- the reduction in the size of global ice caps is hard to ignore. I also believe that human activity is a contributing factor.

I am uncertain how much of the warming, however, is attributable to man and how much is attributable to factors out of our control. I do not support radical feel-good policies like a unilateral U.S. cap-and-trade mandate. Such policies would have little effect on the climate but could cripple economic growth with devastating results for people across the planet...
In 2011 when Romney was asked to define his position on man-made global warming, he said at the time, "My view is that we don't know what's causing climate change on this planet."
Romney's remarks in Ohio this week come on the heels of superstorm Sandy slamming into the East Coast. The storm resulted in significant damage, pervasive power outages and even deaths. As for the climate change factor, Climate Central's Andrew Freedman explains:
Scientists cannot yet answer the specific question of whether climate change made Hurricane Sandy more likely to occur, since such studies, known as detection and attribution research, take many months to complete. What is already clear, however, is that climate change very likely made Sandy's impacts worse than they otherwise would have been.

There are three different ways climate change might have influenced Sandy: through the effects of sea level rise; through abnormally warm sea surface temperatures; and possibly through an unusual weather pattern that some scientists think bore the fingerprint of rapidly disappearing Arctic sea ice.

If this were a criminal case, detectives would be treating global warming as a likely accomplice in the crime.
A survey released by the Pew Research Center last month found that 85 percent of Democrats and 48 percent of Republicans believe there is evidence of global warming:
Fully 88% of voters who support Barack Obama say there is solid evidence that the average temperature on earth has been increasing over the past few decades while just 8% say there is not. And 63% say that the warming is mostly because of human activity.

By contrast, just 42% of Mitt Romney supporters say there is solid evidence of warming while as many (49%) say there is not. Just 18% of Romney supporters think the earth is warming mostly because of human activity.

According to the survey, an increasing number of individuals aligned with both parties, as well as independents, say there is evidence of global warming.

Before You Go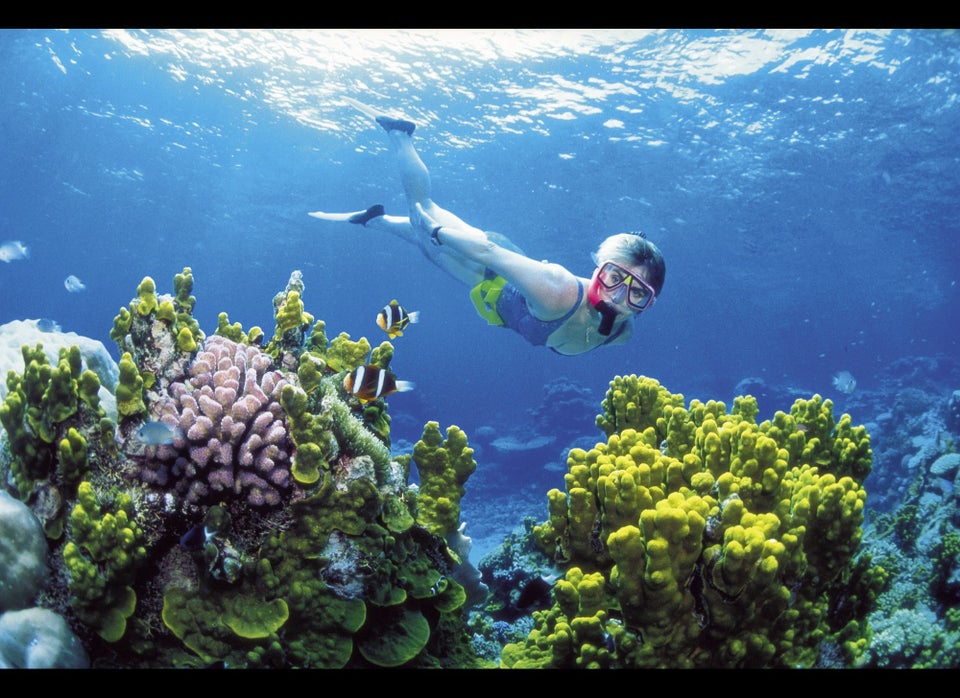 What Climate Change Just Might Ruin
Popular in the Community