Mitt Romney stated several times during Tuesday's presidential debate that half of recent college graduates can't find work. Yet the Republican nominee failed to distinguish between those who are truly jobless and people who are underemployed or working jobs that don't require a college degree.
"We don't have to settle for 50 percent of kids coming out of college not able to get work," Romney said towards the end of the evening, offering remarks nearly identical to those he made during the first presidential debate.
Earlier on Tuesday night Romney had made the same claim, but with an important qualifier: Half of recent grads are unable to find "a college-level job."
So where did Romney's figure come from? Andrea Saul, press secretary for the Romney campaign, confirmed to The Huffington Post that the GOP nominee was referencing an Associated Press article from April that reported 53.6 percent "of bachelor's degree-holders under the age of 25 last year were jobless or underemployed."
Those considered to be "underemployed" are still working. But the term could refer to someone who might have studied journalism, health sciences, business administration or any number of majors, but is currently working as a barista, bartender or waiter -- according to Romney, someone unable to find "a college-level job."
Economic Policy Institute's Andrew Sum found that among college graduates under the age of 25 who were working in 2011, 37.8 percent were not working in a job that required a college degree, up from 35.2 percent in 2010 and 31.1 percent in 2007. At the same time, unemployment for recent grads went from 5.7 percent in 2007 to 9.4 percent in 2011
Those jumps may appear alarming. But over the past two decades, recent college graduates have historically had a harder time finding work. The share of recent college graduates who were jobless or underemployed hit an 11 year low of 41 percent in 2000, the AP reported.
The current 6.8 percent unemployment rate for people under 25 with a bachelor's degree is higher than the overall unemployment number for four-year college graduates, which is 4.5 percent, or statistically full employment. Georgetown's study noted those who hold only a high school diploma have a 24 percent unemployment rate.
Clarification: Language has been amended in this post to reflect that AP did not specify whether the figure for recent graduate under- and unemployment in 2000 was a "record" low.
Before You Go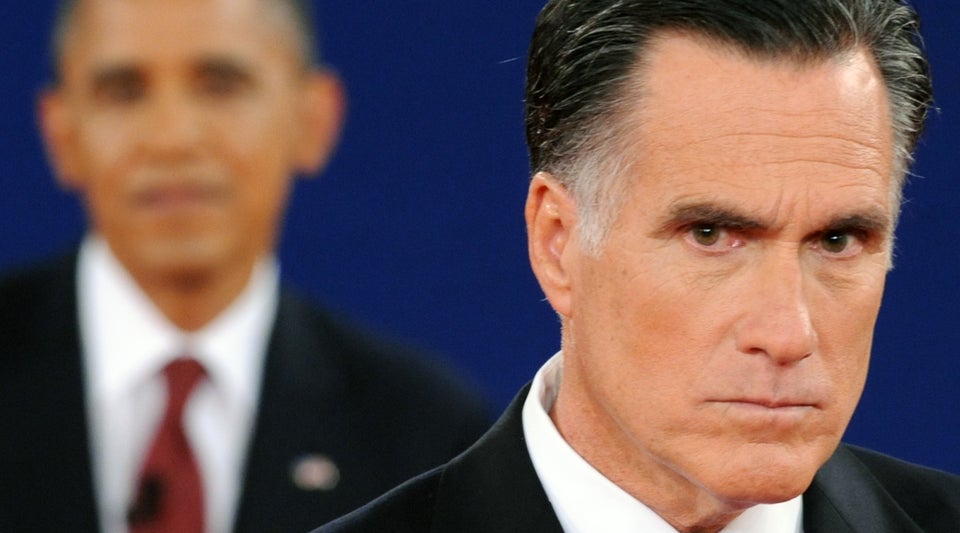 Second Presidential Debate Photos
Popular in the Community