 Mitt Romney, who has frequently highlighted his executive acumen in his campaign for the White House, mixed business with politics on Friday when he mistakenly called the United States a "company" that he thinks he and his running mate can rescue.
"Paul Ryan and I understand how the economy works, we understand how Washington works, we will reach across the aisle and find good people who, like us, want to make sure this company deals with its challenges," Romney said during a Republican National Convention send-off rally in Lakeland, Fla.
Friday's comments were not the first time that the former Massachusetts governor fused boardroom lexicon with political rhetoric.
"Corporations are people, my friend," Romney told an unruly protester last summer at the Iowa State Fair.
Democrats pounced on the off-the-cuff reply as evidence that the GOP standard-bearer is too cozy with Wall Street and sympathetic to corporate greed.
In his RNC address Thursday night, Romney defended his business credentials against ongoing attacks from President Barack Obama's reelection campaign, which has tried to paint Romney as an out-of-touch plutocrat.
"Is it any wonder that some who attacks success has led the worst economy recovery since the Great Depression?" Romney asked. "In America, we celebrate success, we don't apologize for it."
His prime-time speech was briefly interrupted by several protesters from the women's rights group CODEPINK. They reportedly shouted "people over profits" and "Democracy is not a business" before convention security removed them from the Tampa Bay Times Forum amid "U-S-A" chants from the RNC crowd.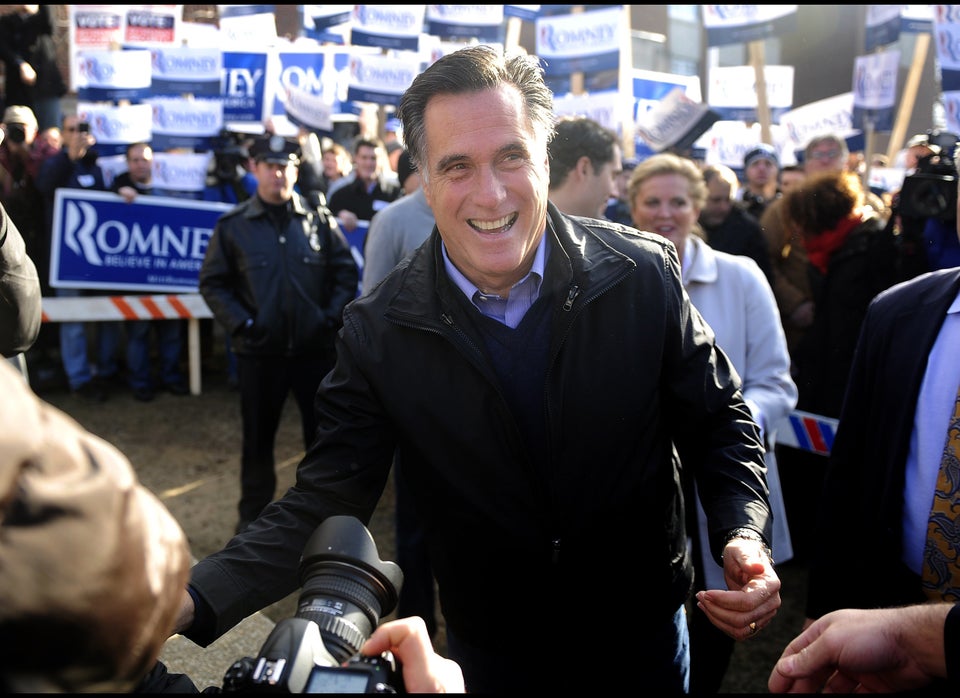 Mitt's Lynyrd Skynyrd Hits