In response to a debate question about equal pay, President Barack Obama took the opportunity to criticize Mitt Romney's positions on contraception by pointing out that it is an economic issue for women.
"You know, a major difference in this campaign is that Governor Romney feels comfortable having politicians in Washington decide the health care choices that women are making," Obama said. "I think that's a mistake. In my health care bill, I said insurance companies need to provide contraceptive coverage to everybody who's insured, because this is not just a health issue, it's an economic issue for women. It makes a difference. This is money out of that family's pocket."
Obama pointed to Romney's support for the controversial Blunt amendment, which would allow employers to refuse to offer women insurance plans that cover contraception for moral reasons. He also criticized Romney's plan to cut funding for Planned Parenthood.
"That's a pocketbook issue for women and families all across the country, and it makes a difference in terms of how well and effectively women are able to work," Obama said. "When we talk about child care and the credits that we're providing, that makes a difference in terms of whether they can go out there and earn a living for their family. These are not just women's issues -- these are family issues. These are economic issues."
"I just know that I don't think bureaucrats in Washington should tell someone whether they can use contraceptives or not, and I don't believe employers should tell someone whether they have contraceptive care or not," Romney said. "Every woman in America should have access to contraceptives and the president's statement on my policy is completely and totally wrong."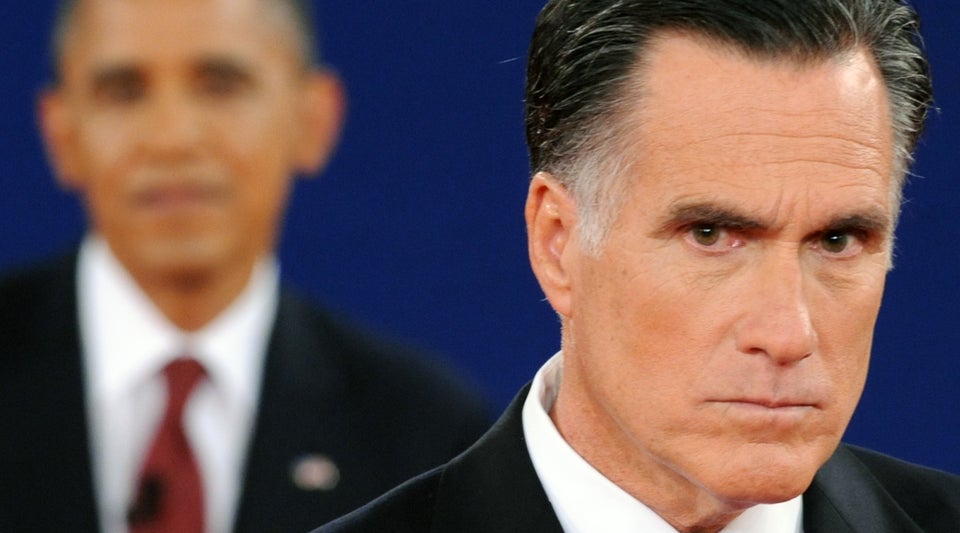 Second Presidential Debate Photos