 Earlier in his campaign, Republican presidential nominee Mitt Romney took a clear stand on the issue of contraception coverage by stating that he would support legislation that allowed all employers to refuse to cover employees' birth control for moral reasons. But lately, when Romney is pressed on that particular stance, he dodges the question in a way that gives the impression he has reversed his previous position.
"I just know that I don't think bureaucrats in Washington should tell someone whether they can use contraceptives or not, and I don't believe employers should tell someone whether they have contraceptive care or not," Romney said during Tuesday night's debate. "Every woman in America should have access to contraceptives and the president's statement on my policy is completely and totally wrong."
Romney's answer subtly changes the subject from insurance coverage of contraception to the more general issue of access to contraception, and it strategically leaves enough wiggle room for his campaign to say that his position has not changed. Romney campaign adviser Kerry Healey did exactly that in an interview with MSNBC's Andrea Mitchell on Wednesday.
Romney did "not in any way" change his position, Healey said. "Governor Romney is both a strong supporter of religious freedom and also believes in access to contraception for American women."
Pressed on the details of the Blunt amendment, which would have allowed employers to refuse to cover birth control on moral grounds and which Romney previously said he would support, Healey changed the subject. "The question of whether or not we should force someone to give up their religious freedom to provide insurance coverage in some hypothetical situation is not really the point to most women out there," she said. "There are 5.5 million unemployed women in the country."
What's lost in both Romney's and Healey's answers on the contraception issue is the point that President Barack Obama made Tuesday night, which is that for many women, having birth control fully paid for by their insurance plans is an economic issue. "In my health care bill, I said insurance companies need to provide contraceptive coverage to everybody who's insured, because this is not just a health issue, it's an economic issue for women," he said. "It makes a difference. This is money out of that family's pocket."
Romney also changed the subject on birth control earlier this month when a reporter for the Des Moines Register asked him if insurers should be required to cover it. "Well it's a question as to, should you get a car painted, you know, red or blue," he said. "I mean you can decide which you'd like. People who want to have contraceptive health insurance can choose that in their policy. Those that don't have -- that choose not to can buy a policy with or without."
Before You Go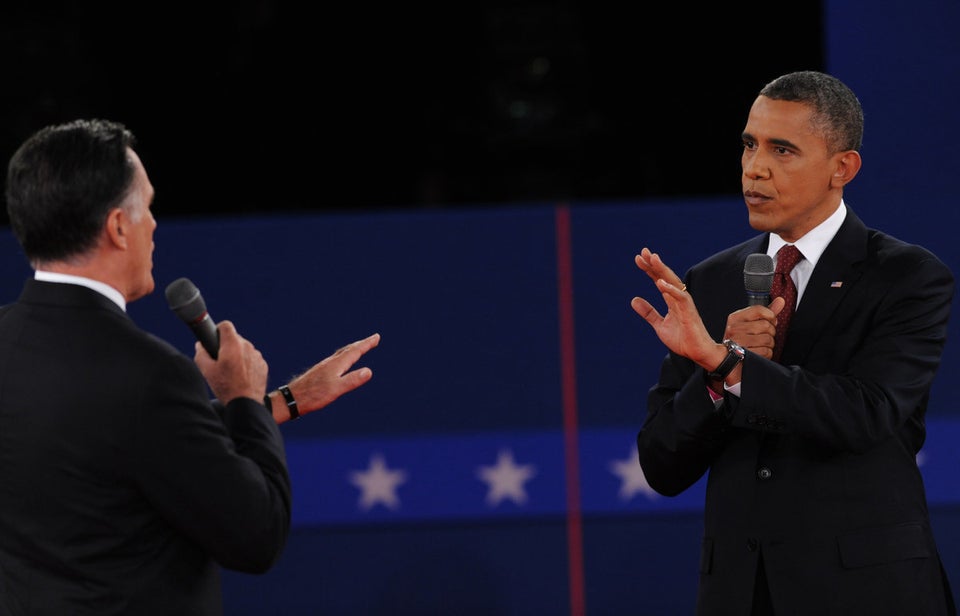 Obama, Romney Get Intense At 2nd Debate
Popular in the Community