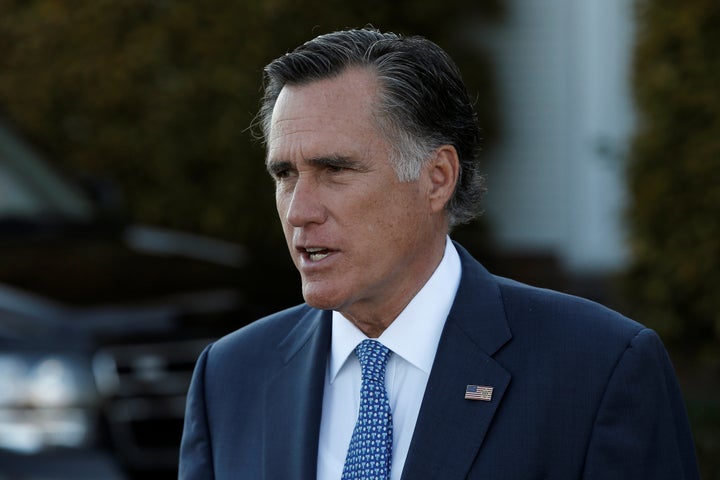 Former Massachusetts Gov. Mitt Romney spoke out forcefully on Thursday against Republican presidential front-runner Donald Trump in a speech in Salt Lake City.
In his remarks, Romney offered praise for the three other GOP White House hopefuls who remain in the race: Florida Sen. Marco Rubio, Texas Sen. Ted Cruz and Ohio Gov. John Kasich.
"Donald Trump is a phony, a fraud," he said at the University of Utah. "His promises are as worthless as a degree from Trump University. He's playing the American public for suckers: He gets a free ride to the White House, and all we get is a lousy hat."
Romney added that Trump's "domestic policies would lead to recession. His foreign policies would make America and the world less safe. He has neither the temperament nor the judgment to be president. And his personal qualities would mean that America would cease to be a shining city on a hill."
The business mogul "relishes any poll that reflects what he thinks of himself. But polls are also saying that he will lose to Hillary Clinton," he said.
Romney's speech comes amid a wave of backlash to Trump's candidacy from the establishment wing of the Republican Party and conservative intellectuals who have vowed never to support Trump even if he becomes the nominee.
Another former Republican nominee, John McCain, also issued a strongly worded statement on Trump's candidacy on Thursday. "I share the concerns about Donald Trump that my friend and former Republican nominee, Mitt Romney, described in his speech today. I would also echo the many concerns about Mr. Trump's uninformed and indeed dangerous statements on national security issues that have been raised by 65 Republican defense and foreign policy leaders," McCain wrote, referring to an open letter that GOP national security heavyweights published on Wednesday warning that a Trump presidency would "make America less safe."
"I want Republican voters to pay close attention to what our party's most respected and knowledgeable leaders and national security experts are saying about Mr. Trump, and to think long and hard about who they want to be our next Commander-in-Chief and leader of the free world," McCain added.
Romney did not endorse a candidate in his speech on Thursday -- for the time being, at least.
His decision not to formally back anyone at this stage in the race contradicts a HuffPost story that we posted the morning after Trump's victory in the South Carolina primary, which incorrectly reported that the 2012 GOP presidential nominee had decided to endorse Rubio.
That report from February came out of conversations with two high-level Republican campaign sources, each of whom told HuffPost that Romney's endorsement of Rubio was a done deal. After talking through our reporting and sourcing with HuffPost editors at the time, we felt confident enough to run the story.
Romney had let it be known privately that he favored Rubio -- a position communicated to multiple senior aides for Republican presidential candidates, who anticipated that the former Massachusetts governor would endorse the Florida senator.
But Romney ultimately decided that he could be more effective by becoming an "independent voice" in the GOP race instead of endorsing Rubio, according to a high-level Republican familiar with Romney's thinking.
In part, the former governor used his speech to echo tweets he's written that criticize Trump for not releasing his tax returns and for refusing to disavow former Ku Klux Klan leader David Duke, despite multiple chances to do so during an interview with CNN on Sunday. (Since then, Trump has distanced himself from the support he's received from white supremacist groups.)
Romney "feels like he can make a difference, and he fears for the country, and he can't stand Trump," one source close to the former governor told HuffPost. "He's so aghast at the reality of where we're at, that he feels like he needs to do something."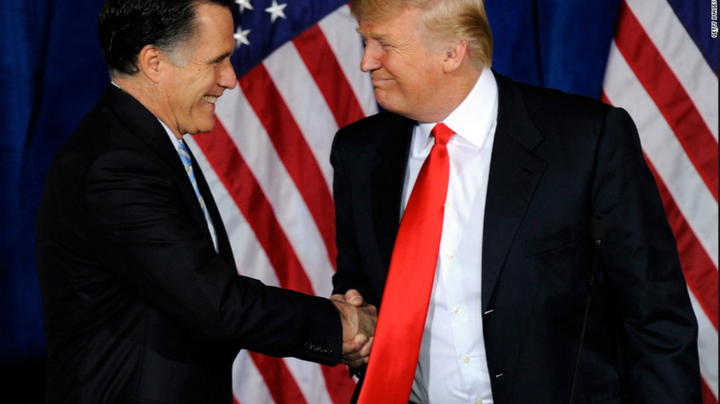 Trump and Romney's relationship hasn't always been this antagonistic. The former Massachusetts governor sought Trump's endorsement during his second run for the White House in 2012. At an awkward press conference in Las Vegas at the time, Romney praised Trump for showing "an extraordinary ability to understand how our economy works, to create jobs for the American people." He also credited the real estate mogul for his stance on the declining value of Chinese currency, saying he was "one of the few people who stood up and said, 'China has been cheating.'"
Trump responded to Romney's attack Thursday on Twitter and in an interview on ABC's "Good Morning America," in which he called the former Massachusetts governor a "stiff."
Romney's decision to wait until now to truly get involved in the race -- as Trump seems to be on the verge of claiming the GOP nomination -- may not do much to help defeat the Republican front-runner.
Several advisers and Republican officials within Romney's political orbit have encouraged him over the last few weeks to get behind Rubio formally, and several of them had expected him to do just that before Super Tuesday.
But one longtime Romney adviser said it's the other Republican candidates who should bear the blame for failing to stop Trump.
"No one can save you but yourself," the adviser said. "You can't outsource your courage. Cruz is the guy who spent months talking about how great Donald Trump is, and Rubio is the guy who spent months not attacking Trump."
This story has been updated with a statement from John McCain.
Before You Go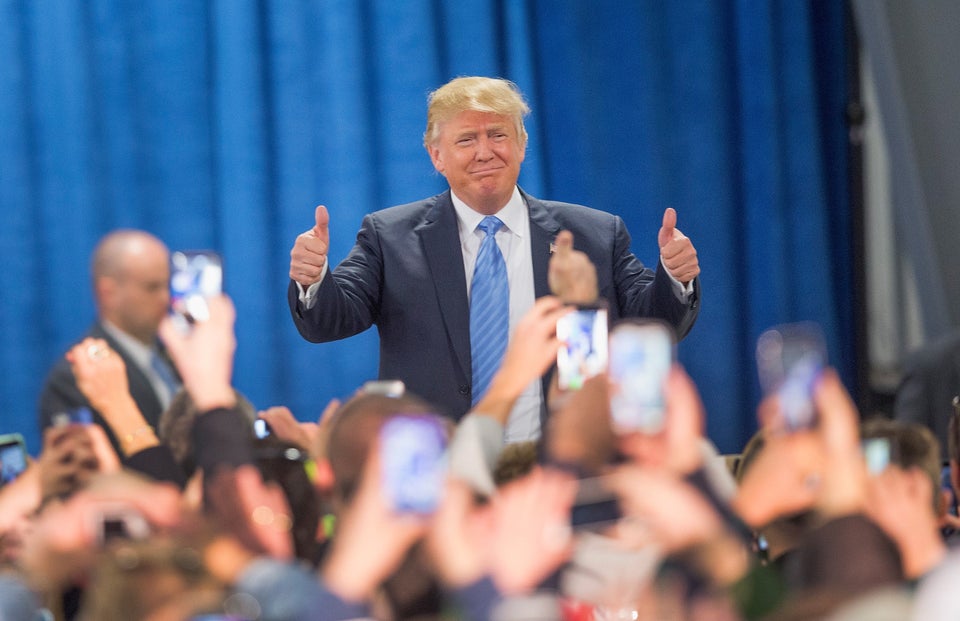 Donald Trump On The Campaign Trail
Popular in the Community