 Mitt Romney still faces a public that views him more unfavorably than favorably, and the gap between the two opinions has grown in recent months, according to a Washington Post/ABC News poll released Wednesday.
About 40 percent of voters told pollsters they view the Republican hopeful favorably, consistent with his numbers in May. Since then, though, the percentage of those who view him unfavorably went from 45 percent to 49 percent, according to the poll.
The percentage of Americans who viewed Romney unfavorably peaked at 50 percent in a March 25 Washington Post/ABC News poll, before dropping to 45 percent in a May 27 poll.
Obama is doing better: The poll found 53 percent of voters hold favorable opinions of him, while 43 percent hold unfavorable ones. He also holds an advantage with independents, a key group in the upcoming election. More than half of independents -- 53 percent -- said they view Obama favorably, compared to the 40 percent who said they didn't. Romney's favorability among independents is the reverse, with half viewing him unfavorably and 37 percent saying they hold a favorable opinion of him.
Within their own parties, each candidate holds high favorability numbers, although more Democrats feel "strongly favorable" toward Obama -- 61 percent -- than Republicans feel "strongly favorable" toward Romney -- 41 percent.
The poll results are based on a survey by 1,026 adults around the country between Aug. 1 and Aug. 5. There is a plus or minus 4 percentage point margin of sampling error for the full poll.
Before You Go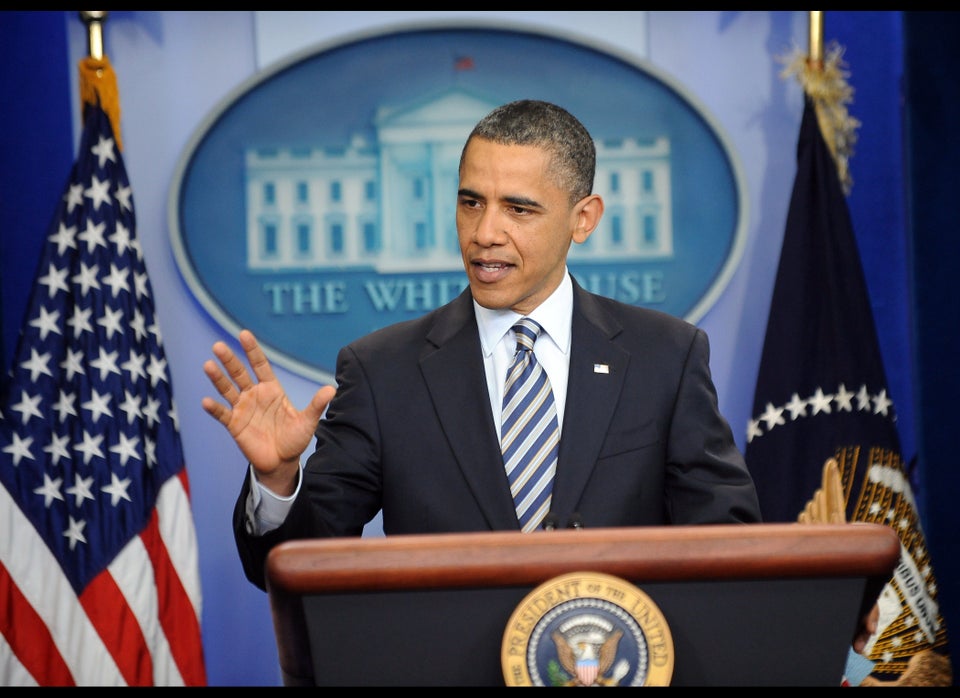 Barack Obama's Greatest Hits
Popular in the Community