Mitt Romney was only off by billions of dollars when he said Tuesday that the federal government doesn't pay for police officers, firefighters and teachers.
Trying to counter criticism from the White House, Romney argued that it was "completely absurd" to say he would cut the hiring of such civil servants because the federal government plays no part in those decisions.
"That's a very strange accusation," Romney said on "Fox & Friends." "Of course, teachers and firemen and policemen are hired at the local level and also by states. The federal government doesn't pay for teachers, firefighters or policemen. So obviously that is completely absurd."
In fact, the federal government spends huge amounts of money to support all those professions.
Back in the Lyndon Johnson administration, it started paying out Title 1 education funds, and this year, it is slated to spend $14.5 billion under Title 1. The money is meant to help disadvantaged schools. The bulk of it is used for personnel costs.
In 1975, Congress passed the predecessor law to the Individuals with Disabilities Education Act, designed to improve special education. Programs under IDEA received $11.6 billion in funding in 2012, and much of that money goes to hiring teachers.
In all, the federal government pays for nearly 11 percent of the country's public school costs.
Uncle Sam also funds thousands of police jobs ever since the Community Oriented Policing Services program was created in 1994. In its first eight years, COPS provided about a billion dollars annually, mostly for hiring. In 2010, separate from any stimulus spending, the federal government awarded $298 million for 1,388 officers. It spent $247 million to hire more than 1,000 officers in 2011. About 800 will be hired with $111 million in 2012. The Congressional Research Service estimated that as of January 2011 the program had paid for the hiring of 117,000 officers.
The feds have doled out less for firefighters, but the money is still substantial. In 2009 and 2010, the Federal Emergency Management Agency awarded some $630 million under Staffing for Adequate Fire and Emergency Response (SAFER) grants, hiring about 3,400 firefighters. Grants are still being awarded in the 2011-2012 period, for which Congress has set aside about $640 million.
Nonetheless, Romney on Tuesday appeared to get some backing for his position from Senate Republicans, most prominently Senate Minority Leader Mitch McConnell (Ky.).
"It is not the responsibility of the federal government ... to send money down to state government so that state governments don't have to make tough decisions about balancing their budgets," McConnell told reporters. "We all admire police officers, firefighters and teachers. The decision about how many of those folks to have rests in the hands of state and local governments."
Sen. Roy Blunt (R-Mo.) offered a similar sentiment later on the Senate floor.
A McConnell spokesman did not immediately answer a question about whether the minority leader thought it was time to stop federal spending under Title 1, IDEA, COPS and the SAFER program.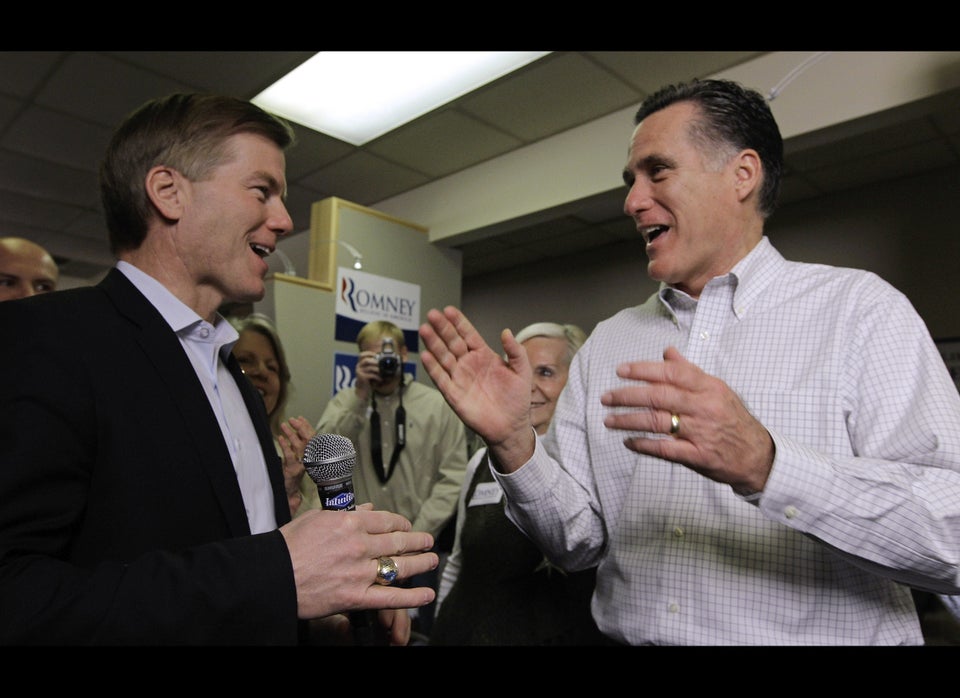 Veepstakes 2012
Popular in the Community