 NEW YORK -- When Mitt Romney addressed donors at a private campaign fundraiser on April 15, the presumptive Republican nominee described Fox News viewers as "true believers" and said the campaign would have to go beyond the Roger Ailes-run network to reach independent and women voters in the general election.
Though Romney told conservative radio host Laura Ingraham a few days later that Fox News also has "a lot of independent" and Democratic viewers, the suggestion to donors was that his campaign's media strategy should extend beyond Fox News in the general election. And yet, that's still where Romney has headed most frequently since Rick Santorum, his chief Republican rival, dropped out of the race.
Since that Palm Beach fundraiser, Romney has appeared six times on Fox News -- more than on all other national broadcast and cable networks combined. Romney also recently gave his first interview following a controversial Washington Post piece, which reported that he had bullied closeted gay classmates in high school, to "Fox & Friends" co-host Brian Kilmeade, who questioned the paper's motivations on his radio show.
In nearly six weeks, Romney has done four other national TV interviews -- CNN, CNBC, ABC and CBS -- two of which were joint interviews with his wife, Ann Romney. He's also spoken to numerous local TV stations.
Romney's latest Fox News appearance was on Thursday's "Fox & Friends," where he fielded several questions about President Barack Obama that would likely appeal most to so-called "true believers."
"Would you go as far as Rush Limbaugh did yesterday in saying this is the first president in modern time who's going to run a campaign against capitalism?" co-host Gretchen Carlson asked.
"Well, it certainly sounds like that's what he's doing," Romney responded. "There's no question but that he's attacking capitalism, in part, I think, because he doesn't understand how the free economy works."
After wrapping up the Romney interview, Carlson teased the show's next segment, labeled "America's 'Poor,'" by noting that Obama is "making class warfare key to his campaign."
Romney faced some tougher questions from Fox News hosts during the primary fight, while other other Republicans were still vying to take on Obama. He had a tense sit-down with "Special Report" anchor Bret Baier in December and another tough interview a few months later with Megyn Kelly.
During the primary, Romney appeared twice on "Fox News Sunday," but he otherwise avoided the Sunday morning public affairs shows, even as his Republican rivals made the weekend rounds. Though Romney did such shows and magazine profiles while running in 2008, his campaign decided early on to limit national media exposure this time around. But Sunday show hosts hope he comes around for the general election.
Last month, "Face the Nation" host Bob Schieffer told The Huffington Post that he's tried to get Romney on his long-running public affairs show. "I call at least two or three times a week, and they keep saying maybe, maybe, maybe next week," Schieffer said. "But they never do."
"Meet the Press" host David Gregory has mentioned on-air that Romney hasn't accepted the show's "longstanding invitation."
Romney adviser Eric Fehrnstrom told The Huffington Post last month that Romney hopes to do all the Sunday shows "over the course of the campaign."
While Romney has skipped most of the traditional Sunday morning stops so far, he has been increasing his outreach to conservative media outlets. He recently had a private meeting with dozens of conservative columnists, reporters and bloggers. "The basic message I got is the primary's over and we want you on our side and working with the campaign," one attendee told The Huffington Post.
Last week, Romney did interviews with conservative sites Hot Air and Townhall, both of which were represented at the off-the-record meeting.
Romney hasn't strictly limited himself to conservative media outlets. On Wednesday, he sat down for a lengthy interview with Time's Mark Halperin.
The Romney campaign had no immediate comment about its national TV strategy.
Related
Before You Go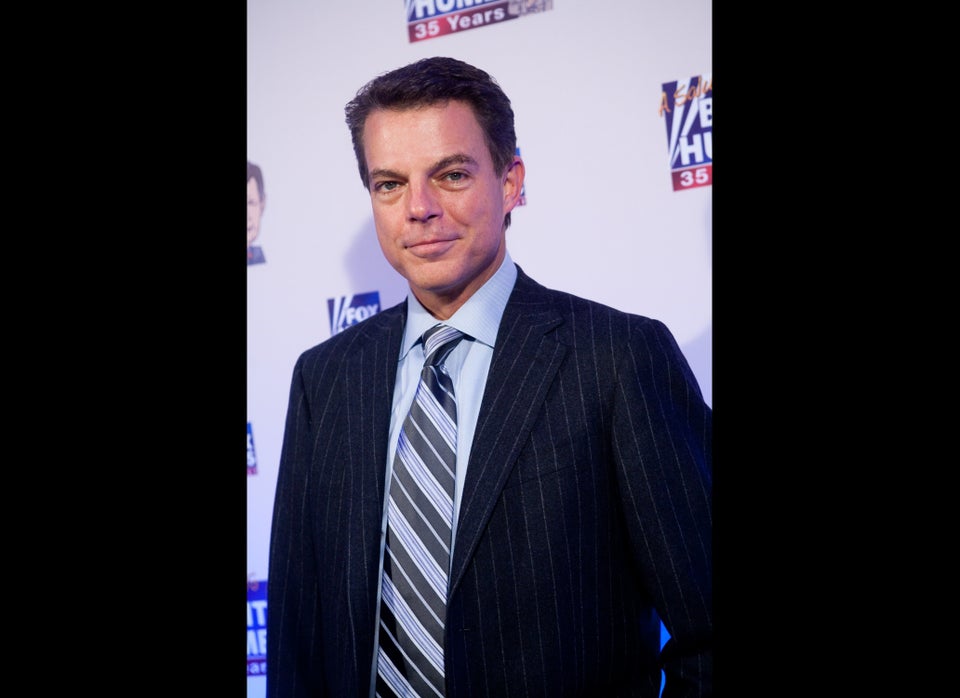 Faces of Fox News
Popular in the Community