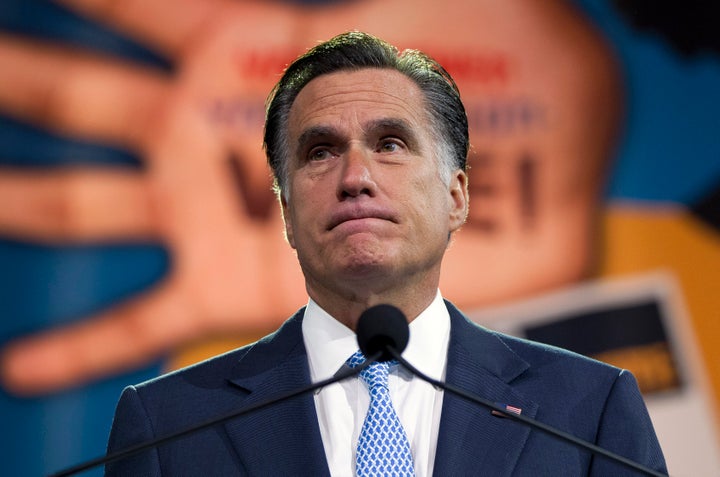 WASHINGTON -- The city council of Freeport, Ill., approved a resolution Monday evening that will call on presumptive Republican presidential nominee Mitt Romney to step in and save roughly 170 local jobs being outsourced by a company owned by Bain Capital.
Last year, Massachusetts-based Sensata Technologies announced that it was closing its Freeport plant by the end of 2012 and shipping the jobs to China. The U.S. positions, the company claimed, would be phased out gradually. Sensata Technologies makes sensors and controls that are used in aircraft and automobiles.
The resolution organized by Sensata employees calls on Romney -- who co-founded Bain -- to "come to Freeport to meet the people directly affected by Bain Capital's outsourcing and to step in and stop the outsourcing of these jobs from Freeport to China."
The city council voted unanimously, 8-0, on Monday to approve the Sensata resolution.
Romney maintains that he left Bain in 1999, even though multiple documents list him as having leadership roles with the company beyond that date.
Regardless of the date that he left, Tom Gaulrapp -- a lifelong resident of Freeport and 33-year employee of Sensata -- said that Romney still bears some responsibility.
"They used his business model," Gaulrapp said. "And the board of directors and most of the officers at Bain Capital were put in place by him. There's an ongoing debate over whether he actually left in 1999 or whether he filed wrong documents to the SEC. In either case, they're still using his business model. He's the one who taught them how to do this. These guys were put there by him. So you can say he doesn't run the day-to-day operations, but he's still at blame for the way they do business."
Democratic Freeport Mayor George Gaulrapp (who is distantly related to Tom Gaulrapp) backs the Sensata resolution and predicts that it will pass unanimously before the city council on Monday evening.
"He [Romney] is running for president," said the mayor. "These people felt it was a little hypocritical that he was with Bain Capital, he organized some of the processes, and now he's touring the country ... saying we need to keep jobs here in the United States. And yet for a long time, he made a lot of profits by tearing companies apart and sending them overseas."
A Romney spokesperson reiterated that the governor left Bain in 1999, and said he has no knowledge of the Freeport controversy.
Rep. Bobby Schilling (R-Ill.) currently represents Freeport, and after redistricting goes into effect, the new congressman will be Rep. Don Manzullo (R-Ill.). Both lawmakers wrote to Sensata CEO Tom Wroe on July 6, urging him to keep the jobs in the U.S.
"I appreciate your comments regarding understanding the competitive pressure facing companies in today's global marketplace and I assure you that we strive to balance our duty to our shareholders with our duty as corporate citizens, just as you strive to balance the interests of your local constituents with that which is best for our country," responded Wroe. "Closing the Freeport facility is the right strategy for our business in order to deliver value to our shareholders and to support our global customers."
Neither Schilling nor Manzullo responded to comment on the Freeport resolution involving Romney.
Tom Gaulrapp wouldn't say who he was planning to vote for in the presidential election, although he said he'd certainly give Romney a close look if he steps in and saves Freeport's jobs. As for what he will do when the Sensata plant closes, Gaulrapp, 54, said he may look at going back to school.
"The Trade Adjustment Act allows us to go back to college, but if there aren't jobs available to use any kind of college education that you might be able to add to your resume, is there really a point to that?" asked Gaulrapp. "Like most of the people in my age group and in this situation, our future is just completely bleak."
UPDATE: 8:49 p.m. -- This story was updated to reflect the city council's vote.
Before You Go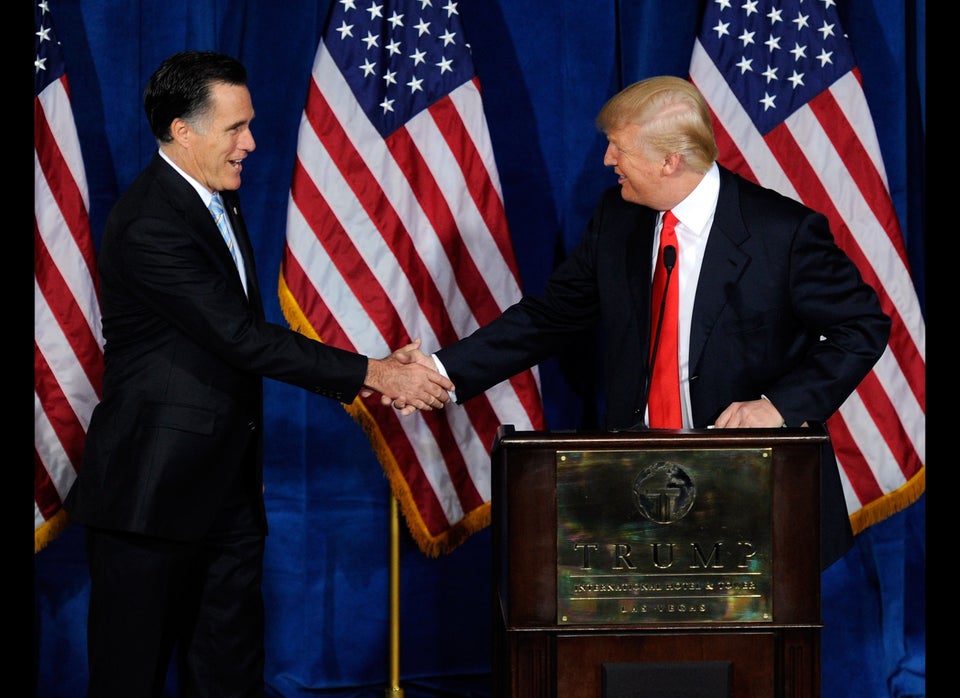 Mitt Romney's Greatest Hits
Popular in the Community