An openly gay Mitt Romney donor has decided to pull his support for the presumptive GOP nominee and instead support President Obama's reelection bid, citing the former Massachusetts governor's opposition to same-sex marriage as a dealbreaker.
"I feel that I no longer wish to support your presidential campaign and ask you that you please return the maximum contribution that I gave to you last year," Bill White wrote in a letter to Romney, according to a report by CNN. "You have chosen to be on the wrong side of history and I do not support your run for president any longer."
White, a registered independent who runs a New York-based consulting firm, had given $2,500 to the Romney campaign.
White made his decision following Obama's announcement last week that he supports same-sex marriage. While he clarified to CNN that he does not agree with the president on fiscal issues, White said that Romney's speech during Liberty University's commencement on Saturday led him to believe that Romney would press for a constitutional amendment banning gay marriage -- a position that White simply cannot support.
"I feel like [Romney has] declared war on my marriage," White said. "And I could just sit back and not say anything. Or I could do something about it. And I've chosen to do something about it."
During the Liberty commencement address, Romney reiterated his belief that marriage should be "between one man and one woman," despite an influential GOP pollster's warning that such a stance could prove to be politically risky as support for same-sex marriage grows.
Obama's campaign has sought to draw on that growing support by highlighting the "strong contrast" between the president and Romney. One day before Romney's speech, the Obama team's director of religious outreach, Rev. Derrick Harkins, said that Obama stands for "values like loving our neighbors, being our brother's and sister's keeper and dignity for all," a reference to the president's stance on same-sex marriage.
More responses to Obama's announcement on gay marriage: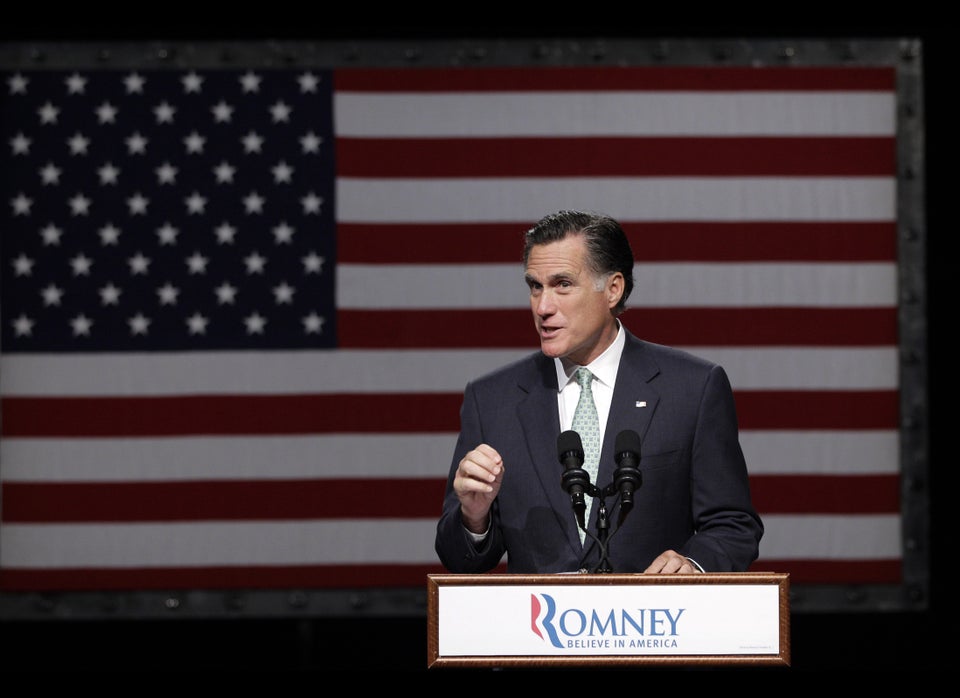 Politicians React To Obama On Same-Sex Marriage