So excessively coiffed is Romney's hair, Democratic operatives say, that it could be seen as a turnoff. The argument hinges on populist appeal, or lack thereof, writes the Times:
Mr. Romney, whose fortune is pegged at around $200 million, is not like most Americans. (Democrats know the political power of hair: a $400 wash and trim undercut John Edwards's populist message in 2007.)
The potential pitfall has not gone unnoticed by those closest to Romney, or at least his longtime hair dresser, Leon de Magistris. de Magistris, who has been styling Romney's hair for decades, tells the Times, "I said to him, 'Let it be more natural.'"
Alas, to no avail. "He wants a look that is very controlled... He is a very controlled man. The hair goes with the man," says de Magistris.
Which makes sense, as other candidates seem to have styled themselves similarly. Although the rogue eyebrow was probably unintentional, Ron Paul's slightly disheveled look (hair askew, suit shoulders too big) matches his libertarian, outsider status. Michele Bachmann takes pains to be taken seriously with no-fuss skirt suits and that severe hair. And Herman Cain, ever the big business tycoon, wears those pinstriped, double-breasted suits like nobody's business.
But will Romney's over-styled look work wonders for his campaign (he does look presidential...) or hobble him?
While you ponder the possibilities, peruse a few recent pics of Romney's 'do.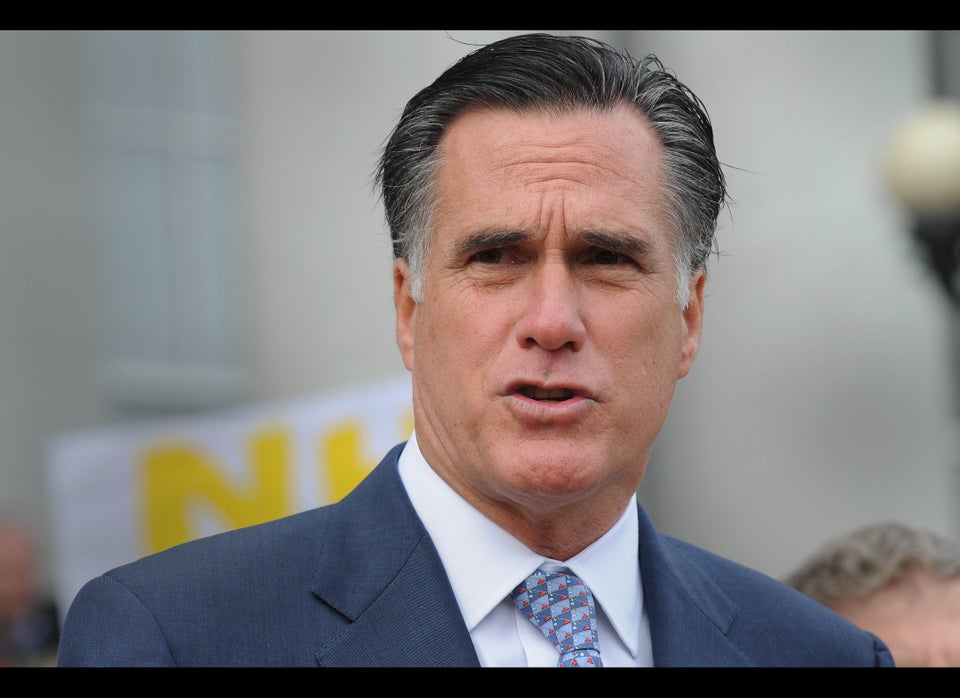 Mitt Romney Hair