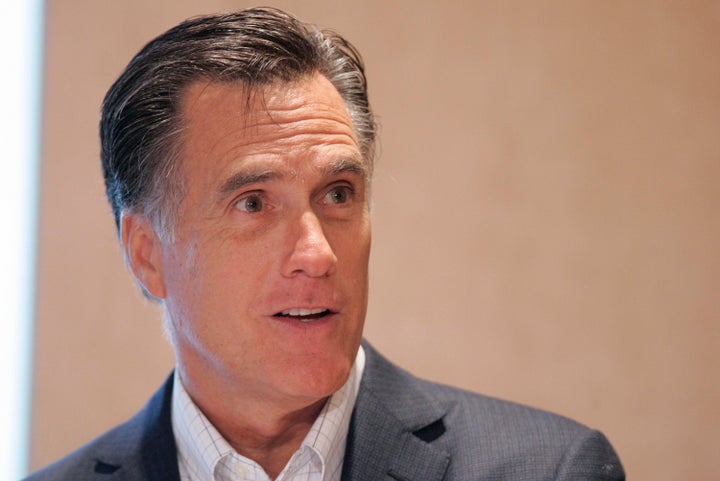 For politicians, there is one time-tested method for thwarting public records requests: stall and stall and, when in doubt, stall.
This January, for instance, Alaskan officials finally responded to September 2008 requests for former Republican Gov. Sarah Palin's emails, promising to release the files by the end of May 2011. By then the wait will have lasted longer than the time Palin spent in office.
If dragging out the release date proves ineffective, officials can also stall by requiring a pretty penny from the requester. Mississippi Gov. Haley Barbour, before he announced his decision to not run for the 2012 GOP presidential nomination, tried to charge Mother Jones upwards of $60,000 for the privilege of viewing his emails and travel logs.
But Republican presidential nominee frontrunner Mitt Romney has a diametrically different, more ingenious approach to public records: the document dump.
In January 2007, as the onetime Massachusetts governor was leaving office -- and preparing for his first presidential run -- he and his staff were required by law to transfer much of their work product to state archives. Romney's administration responded by handing over materials measuring approximately 700 cubic feet. The boxes covered everything in his four-year term -- from legislative documents to legal counseling to travel records.
If one wants to search out all of Romney's emails on, say, health care reform, good luck finding anything. Not every document was necessarily put in order, nor even labeled.
"The internal organization varies," says Michael Comeau, assistant state archivist. "We kind of take what they give us."
"There's no discrete series of emails," he adds. "We didn't take any electronic or digital files." Romney's emails were printed out and stuffed into cartons.
Finding and collating emails on any given subject means digging through hundreds of boxes. In fact, if you request the full file on the creation Romney's state Health Connector, expect at least a very long delay. You might get those materials by 2016.
Since the former governor's last run, Comeau says his office has only gone through and approved for public eyeballs and nosy reporters about 25 percent of those 700 boxes. But the process has become only more time-consuming, as his staff has shrunk from six to two.
"State budgets are tight everywhere," he explains. "We felt the crunch along with everybody else."
One reporter, who has covered Romney extensively but was not authorized to speak on the record, is not satisfied with the former governor's transparency.
"It's enormous and a lot of it's crap," the reporter says, referring to the boxes of Romney documents. "You just have to figure out how much time [you want to spend]. My experience is, they were pretty careful about what they left behind. You're welcome to it. It's a ton of shit."
Romney's spokeswoman Andrea Saul says they didn't get any complaints four years ago regarding the state of the archives, and that the Massachusetts Republican deserves credit for choosing over-disclosure instead of hyper-secrecy.
"The governor turned over large volumes of documents from his four years in the governor's office," Saul explains, "and it was all done in conjunction with the Secretary of State's office."