Mitt Romney, the 2012 GOP presidential nominee and former Massachusetts governor, said 2016 Democratic presidential candidate Hillary Clinton's remarks last week about ending mass incarcerations was a way for her to "try to get more support in the African-American community."
While speaking about criminal justice reform at Columbia University, Clinton said, "There is something wrong when more than one out of every three young black men in Baltimore cannot find a job. There is something wrong when trust between law enforcement and the communities they serve breaks down as far as it has in many of our communities."
"Without the mass incarceration that we currently practice, millions fewer people would be living in poverty," she said.
In an interview with Fox News on Monday, Romney said, "I was concerned that her comments really smacked of the politicization of the terrible tragedies that are going on there."
"We don't have mass incarcerations in America. Individuals are brought before tribunals, and they have counsel, they're given certain rights. Are we not going to lock people up who commit crimes, is that what she's suggesting?" Romney said.
He went on to characterize Clinton's comments as "very inappropriate" and "political in nature."
Before You Go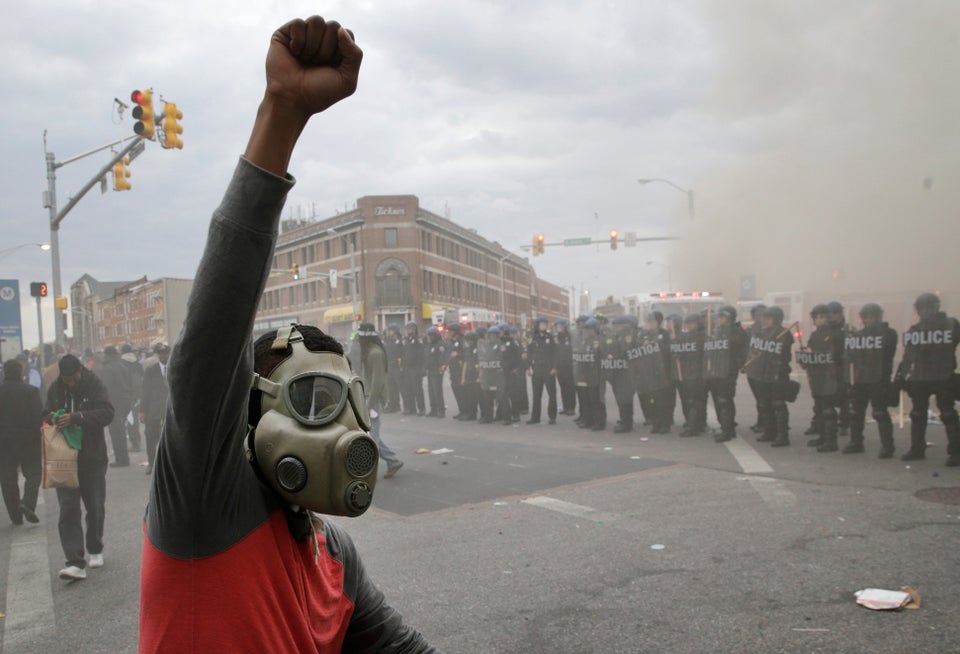 Baltimore Protests
Popular in the Community