Speaking at his annual donor retreat in Park City, Utah, Romney said he was "shocked" when he found out Trump was considering him for the post. Romney was a vocal critic of Trump throughout the 2016 campaign.
According to Politico and CNN reporters at the retreat, Romney said he took the consideration seriously, and discussed the possibility with Clinton, who served as secretary of state under President Barack Obama. Clinton, Romney said, encouraged him to take the job if it was offered.
It's the first time Romney has publicly discussed the process in detail. The selection process was drawn out for several weeks, and included a dinner between Trump and Romney at the famed New York City restaurant Jean Georges.
While some speculated that Trump was stringing Romney along out of spite, the then-president-elect said his interest in the former governor for the role was genuine.
"It's not about revenge, it's about what's good for the country, and I'm able to put this stuff behind us," Trump said at the time.
Trump ultimately selected Rex Tillerson for the post. But if he had been offered the role, Romney said Friday, he would have accepted it.
Before You Go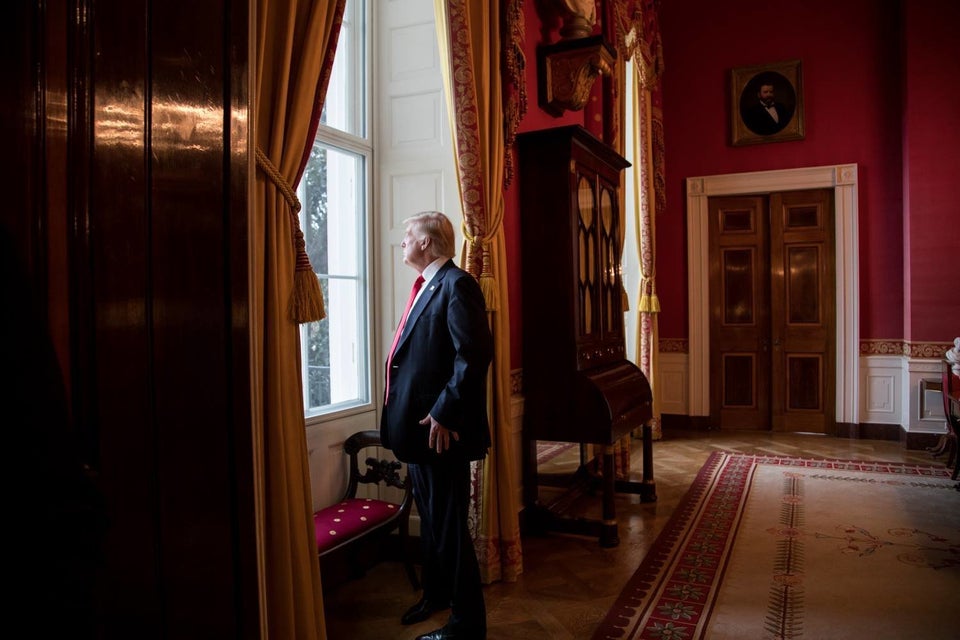 Trump's First 100 Days
Popular in the Community