Mitt Romney had some harsh words for Democratic presidential hopeful Hillary Clinton on Monday.
During an appearance on MSNBC's "Morning Joe," the 2012 Republican presidential nominee and former governor of Massachusetts said that while Clinton had struck the right notes for her base during her campaign kickoff speech on Saturday, she appears to lack authenticity.
"Somehow, though, when you see her on a stage or when she comes into a room full of people, she's smiling with her mouth, but her eyes are saying, you know, 'Where's my latte?'" Romney said.
"What does she really believe?" Romney added. "I think people wonder: Can they really trust Hillary Clinton?"
Romney had largely faded from the public eye since losing the 2012 election to President Barack Obama. In January, the former governor announced that he would not be running for president again in 2016.
But Romney's recent moves suggest he is interested in influencing the race. This past weekend, Romney hosted the E2 Summit, a weekend retreat for Republican presidential candidates and donors, at the Deer Valley ski resort in Park City, Utah.
Former Obama adviser David Axelrod was among those who spoke at the summit. Romney told "Morning Joe" he appreciated Axelrod's recommendation that Republicans be more welcoming to all groups of people if they want to be competitive at the national level.
"The Republican Party needs to do a better job reaching out to minorities -- Hispanic Americans, African-Americans, Asian-Americans and so forth," Romney said.
Before You Go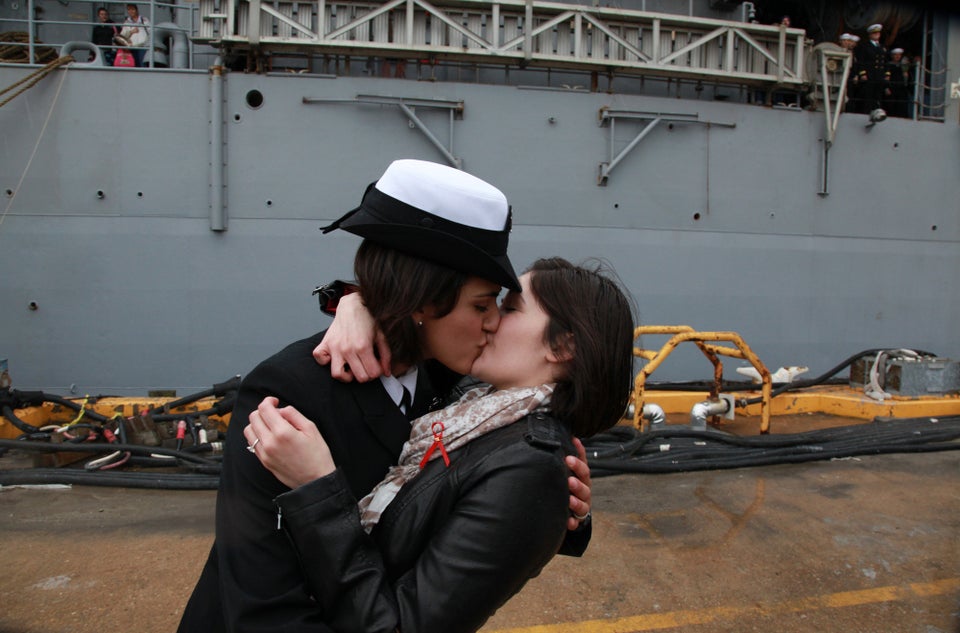 Look Back: 25 Memorable Stories Since The Repeal Of DADT
Popular in the Community