Republican presidential nominee Mitt Romney urged his supporters on Tuesday to keep up their efforts to help those impacted by Hurricane Sandy, and pitched in to box up donations.
"We have heavy hearts, as you know, with all of the suffering going on in a major part of our country," he said at an appearance in Dayton, Ohio, touted by the campaign as a "storm relief" event. "A lot of people are hurting this morning and they were hurting last night."
He thanked the crowd for bringing goods, which he said will be sent to New Jersey.
"I appreciate the fact people right here in Dayton got up this morning, some went to the grocery store, I see, and purchased some things that these families will need," he continued. "I appreciate your generosity. It's part of the American spirit, the American way, to give to people that are in need."
Romney is in a tough spot: If he continued campaign events as planned, he could be painted as insensitive to those impacted by the storm. But completely halting appearances could be a major hindrance to his campaign.
The campaign has since tried to thread the needle, by canceling events Monday evening and Tuesday, but then adding this event to collect goods for storm victims. He also has encouraged supporters to donate to the Red Cross.
Tuesday's event took place in a large room that, for all intents and purposes, looked like a rally location, other than a line of tables with volunteers accepting donated items.
NPR's Ari Shapiro tweeted that before the event, the campaign played Romney's bio video, which praises his work and experience.
Romney entered the event to little fanfare, eschewing his usual campaign music and instead simply walking to the stage. After delivering brief remarks, he assisted in boxing up the donated goods, while supporters listened to a concert. Sen. Rob Portman (R-Ohio) stood next to him to accept donations from supporters who walked by.
Romney told the crowd that even small donations would help.
"We're looking for all the help we can get," he said.
Romney's running mate, Rep. Paul Ryan (R-Wis.), will visit two campaign offices in Wisconsin on Tuesday to thank volunteers who are accepting donations for the storm.
Romney and Portman continued to collect donations until around 12:30 p.m. and then moved outside to load them into a truck, a task that took about 15 minutes, according to a pool report. All told, they spent slightly less than an hour on the volunteering effort.
Romney ignored questions after the event about how he would deal with Federal Emergency Management Agency (FEMA), and specifically whether he would eliminate it, according to a pool report.
Romney said during a CNN Republican primary debate that he would support handing over disaster relief to the states and private groups. He said then that it would be "immoral" to continue to run disaster relief at the federal level and increase the deficit.
CORRECTION: 2:13 p.m. -- This article has been updated to remove a statement that Romney said he would "absolutely" shut down FEMA. He did not use the word in that context.
This story has been updated to include information from after the event.
Before You Go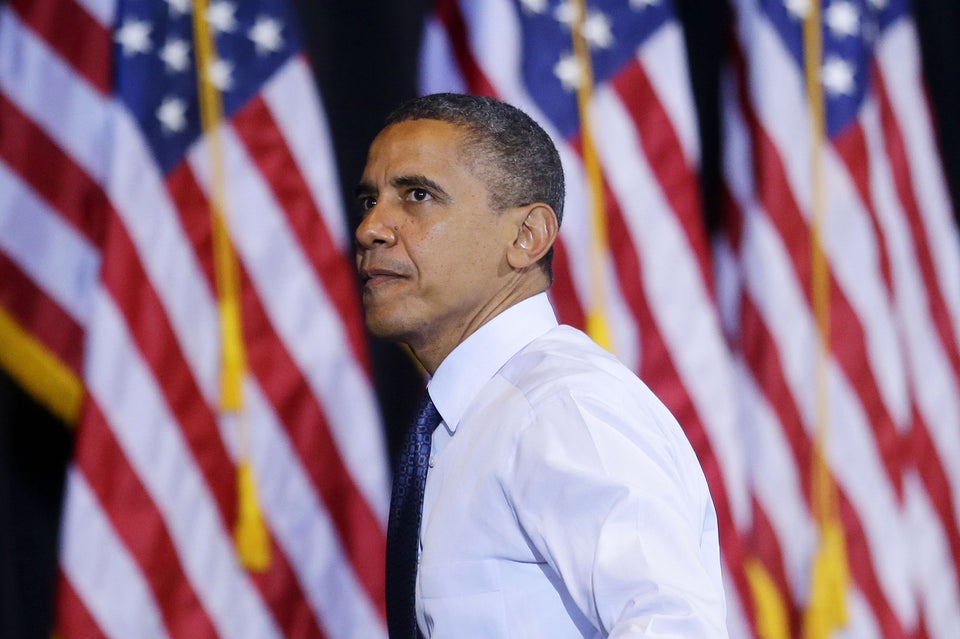 Politicians React To Sandy
Popular in the Community