Former Republican presidential candidate Mitt Romney said Hurricane Sandy -- a major storm that pummeled the East Coast in October 2012, just before Election Day -- "didn't come at the right time."
"I can tell you the hurricane didn't come at the right time," Romney told Fox News' Neil Cavuto on Friday.
Sandy caused 159 deaths and between $50 and $100 billion in damage. After the storm hit, New Jersey Governor Chris Christie (R) and President Barack Obama formed an infamous bipartisan bond, with the two working on recovery efforts and touring the storm's wreckage together in the days just before the election.
According to Romney's wife Ann, the couple have no hard feelings toward Christie for working with Obama so close to the election.
"Chris is a great guy, and it's all good," Romney said on "CBS This Morning" in May. "We have no bitterness toward anyone."
The former GOP hopeful made similar comments about Hurricane Sandy earlier this week in an interview with CNN.
"I wish the hurricane hadn't have happened when it did, because it gave the President a chance to be presidential, and to be out showing sympathy for folks," Romney said. "That's one of the advantages of incumbency."
Watch a video of Romney's remarks on Sandy above.
Before You Go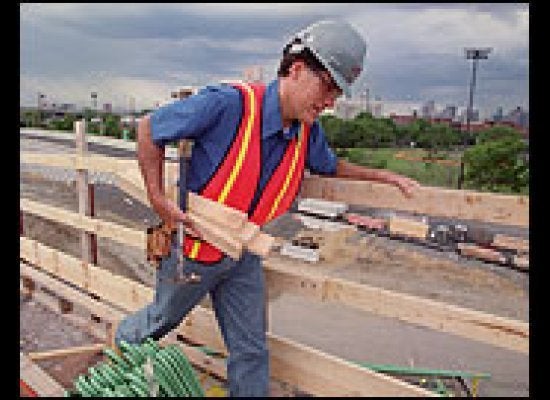 Mitt Romney Spends The Day As Multiple Blue Collar Workers
Popular in the Community