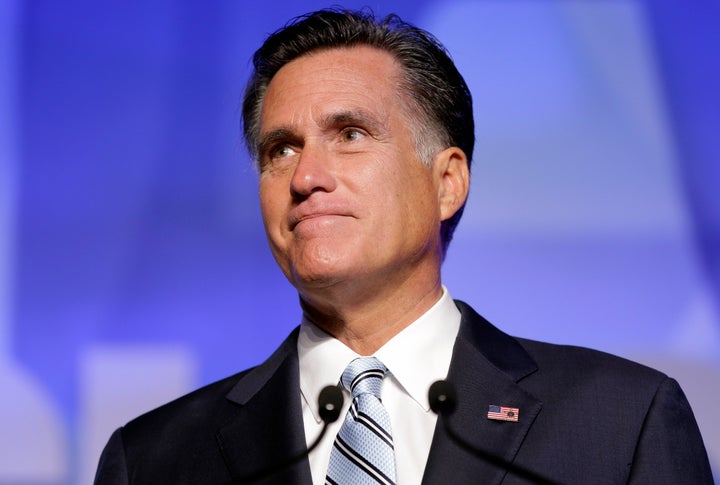 WASHINGTON -- Republican presidential candidate Mitt Romney promised the Hispanic Chamber of Commerce on Monday that he will permanently fix the nation's immigration system, a promise he has made before but still has yet to detail.
"For years, Republicans and Democrats seem to have been more interested in playing politics with immigration than with actually fixing it," Romney said at the event in Los Angeles. "Candidate Obama said that one of his highest priorities would be to fix immigration in his first year in office. Despite his party having majorities in both house of Congress, the president never even offered up a bill. Like so many issues confronting our nation, when it comes to immigration, politics has been put ahead of people for too long."
Romney has avoided talking about immigration except when he seems to need to, such as during the GOP primary debates and more recently during Hispanic-centric events such as the conference of the National Association of Latino Elected and Appointed Officials (NALEO). Instead, Romney's campaign has focused its outreach on the economy, an understandable strategy because it ranks at the top of priorities for most Latino voters. Still, immigration remains a far more important topic to Latino voters than the U.S. population as a whole, and Romney's campaign acknowledges that he must address it. But in speaking on the issue, Romney hasn't offered many details, frustrating groups interested in immigration policy.
Romney is significantly behind President Barack Obama with Latino voters. The most recently-released poll of Latino voters found 68 percent support Obama, versus 26 percent who support Romney. Those numbers are roughly consistent with other polling on Latino voters, and have also remained roughly consistent over time. According to the poll released Monday by Latino Decisions, Romney is especially hurting among Latinas, 74 percent of whom prefer Obama.
Romney said he hopes that will change. "I am convinced that the Republican Party is the rightful home of Hispanic Americans," he said, before turning to an argument on the economic reasons for why the party should be.
Romney devoted a significant portion of his speech to discussing immigration, an area in which Republicans see room to attack Obama on his failure to pass immigration reform.
Obama did, though, support and push for the Dream Act, a more incremental reform that would grant legal status to some undocumented young people. A majority of Latinos support that bill, as did majorities in the House and Senate, but it fell short of cloture in the upper chamber in December 2010, something that can't be blamed fully on the president.
Romney promised during his speech to "work with Republicans and Democrats to permanently fix our immigration system."
"I believe we can all agree that what we need are fair and enforceable immigration laws that will stem the flow of illegal immigration, while strengthening legal immigration," he added.
There is agreement among both parties that immigration reform is needed, but politicians disagree on how to fix it, which is why former President George W. Bush wasn't able to pass a bill even with bipartisan effort.
Romney's Monday speech was similar to the one he gave at the NALEO conference, and like that speech, the candidate took a markedly softer tone than he did during the Republican primary.
It could be hard for Romney to combat statements he made then -- and the Obama campaign and outside groups are certain to keep bringing them up. Romney said during the Republican primary that he would veto the Dream Act. He opposes a measure by Obama to give some of those same young people helped by the Dream Act deferred action from deportation fears, a measure that is also popular among Latino voters, and he refuses to say whether he would end the policy. He criticized the Supreme Court for ruling portions of Arizona immigration law SB 1070 unconstitutional -- although on that, too, he has been unclear, declining to say whether he actually supports the law. And whether he supports it officially or not, Romney has advocated "self-deportation," essentially the same model of attrition through enforcement that serves as the basis of SB 1070.
Other than saying they should self-deport, Romney hasn't yet made clear his plan for undocumented immigrants already in the country, or the young people impacted by the president's deferred action policy.
He didn't on Monday, either.
"Instead of playing immigration politics with these children, I will pursue permanent immigration reform, and I will start by ensuring that those who serve in our military have the opportunity to become legal permanent residents of the country they fought to defend," he said, notably not mentioning non-military service members.
Before You Go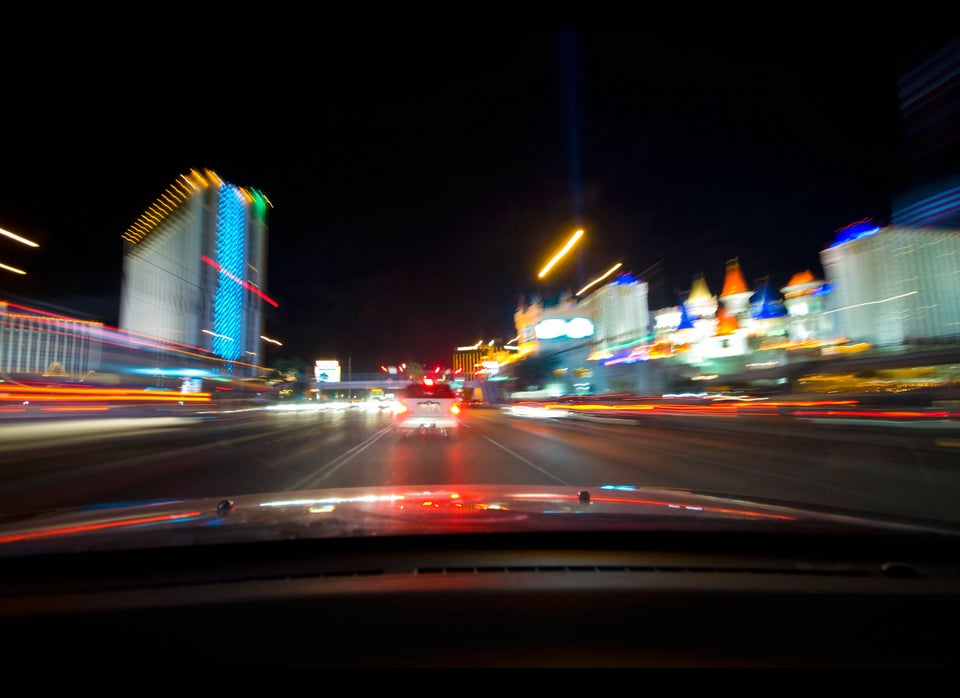 Ten States With The Most Potential Latino Voters
Popular in the Community