Presumptive Republican presidential candidate Mitt Romney declined Friday to address a question of whether he would reverse President Barack Obama's decision to end deportations of some young undocumented immigrants.
"I believe the status of young people who come here through no fault their own is an important matter to be considered and should be solved on a long-term basis so they know what their future would be in this country," Romney told reporters. "I think the action of the president today makes it more difficult to reach that long-term solution because an executive order is of course, a short-term matter and can be reversed by subsequent presidents."
His remarks were less vitriolic than many of those made by Republicans, who have decried the policy change as "amnesty" and a magnet for unauthorized immigration. Romney took the same moderate tack as Sen. Marco Rubio (R-Fla.), expressing sympathy for undocumented immigrants who came to the country as children, but still disagreeing with the Obama administration's action.
"I'd like to see legislation that deals with this issue, and I happen to agree with Marco Rubio," Romney said. "If I'm president, we'll do our very best to have that kind of solution."

The policy change is not an executive order, but rather a memo from the Department of Homeland Security to its agencies. Still, Romney is correct that it could be overturned by a future president, meaning his failure to address whether he would change the policy leaves a large, open question.
Romney has said he would consider supporting yet-to-be-introduced legislation from Rubio that deals with undocumented immigrants in a somewhat similar way to the president's announced policy. The Rubio "Dream Act" -- essentially a weakened version of the decade-old Dream Act supported largely by Democrats -- would allow some undocumented young people to stay in the United States, but with no path to citizenship. The policy change from DHS would similarly grant reprieve from deportation, but not put those eligible in a special line for citizenship.
The full Dream Act, which held bipartisan support when first introduced, would allow some undocumented young people to become legal permanent residents and then citizens, if they met certain requirements. Romney said in December he would veto such legislation if it came to his desk as president.
Latino voters -- a highly important group for the 2012 election -- support the Dream Act by large margins, and most prefer the Democratic plan to the broad outline proposed by Rubio.
Rubio said in a statement earlier in the day that the administration is "once again ignoring the Constitution and going around Congress."
"There is broad support for the idea that we should figure out a way to help kids who are undocumented through no fault of their own, but there is also broad consensus that it should be done in a way that does not encourage illegal immigration in the future," Rubio said in a statement. "This is a difficult balance to strike, one that this new policy, imposed by executive order, will make harder to achieve in the long run."
UPDATE: The Obama campaign responded to Romney's remarks on Friday, pointing out that the former Massachusetts governor previously said he would veto the Dream Act and has opposed providing legal status to undocumented immigrants.
"His 'solution' to our immigration challenges was self-deportation," campaign spokesman Ben LaBolt said in a statement. "Today he continues to refuse to express support for legislation that lets children who were brought to the U.S. and want to contribute by pursuing higher education or serve in the military stay in America."
Below, the political world reacts to Obama's decision: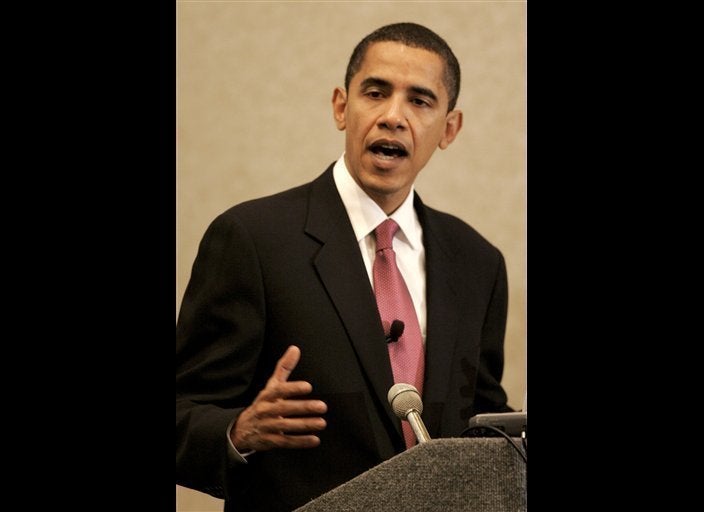 Politicians React To New Immigration Policy
Popular in the Community