WASHINGTON -- Mitt Romney criticized President Barack Obama Sunday for failing to pass long-term immigration reform through Congress, but he repeatedly refused to say whether he would overturn Obama's decision to end deportations for some young undocumented immigrants if he becomes president.
"First of all, we have to secure the border, we need to have an employment verification system, to make sure that those that are working here in this country are here legally," Romney said in an interview with "Face the Nation" on CBS. "And then, with regards to these kids who were brought in by their parents through no fault of their own, there needs to be a long-term solution so they know what their status is."
He criticized Obama for "jump[ing] in" and implementing a "stop-gap measure," despite the fact that Sen. Marco Rubio (R-Fla.) had been working on legislation to address the issue.
Host Bob Schieffer asked Romney three times whether he would repeal Obama's directive as president.
The first time, Romney ignored the question. The second time, he said it would be a non-issue because he would be able to pass long-term immigration reform through Congress quickly -- something that President George W. Bush was unable to do, in large part because of opposition from his own party.
"Well, it would be overtaken by events if you will, by virtue of my putting in place a long-term solution, with legislation which creates law that relates to these individuals such that they know what their setting is going to be, not just for the term of a president but on a permanent basis," said Romney.
On Schieffer's third try, Romney went only so far as to say he'd consider repealing it. "We'll look at that setting as we reach that, but my anticipation is I'd come into office and say we need to get this done, on a long-term basis, not this kind of stop-gap measure."
Obama's policy change is not an executive order, but rather a memo from the Department of Homeland Security to its agencies. It could be overturned by a future president.
Romney has said he would consider supporting Rubio's yet-to-be-introduced legislation, which is similar to Obama's new policy. The bill would allow some undocumented young people to stay in the United States, but would not provide them with a path to citizenship. The policy change from DHS would similarly grant reprieves from deportation, but not put those eligible in a special line for citizenship.
The Dream Act, which garnered bipartisan support when it was first introduced a decade ago, would allow some undocumented young people to become legal permanent residents and then citizens, if they met certain requirements. Romney said in December he would veto such legislation if it came to his desk as president.
Romney said Sunday he believed Obama had decided to issue the new directive now for political reasons.
"I think the timing is pretty clear," he said. "If he really wanted to make a solution that dealt with these kids or with illegal immigration in America, than this is something he would have taken up in his first three and a half years, not in his last few months."
When Schieffer asked whether Obama "did it for politics," Romney replied, "Well, that's certainly a big part of the equation."
Before You Go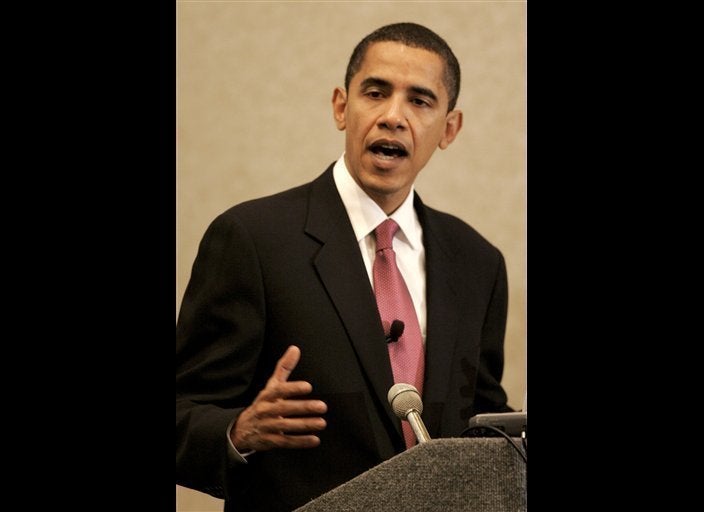 Politicians React To New Immigration Policy
Popular in the Community