 On Wednesday, presumptive Republican Presidential nominee, and former Massachusetts Governor Mitt Romney gave a speech on the nation's educational crisis at The Latino Coalition's Annual Economic Summit in Washington, D.C., and called it "the civil rights issue of our era."
"Right when he started talking about achieving the American Dream, and how every child deserves to live it. I interrupted and said, "I'm undocumented and I have a dream, are you still supporting 'self-deportation?'" said Allain to The Huffington Post, an undocumented college student and DREAM Act activist.
But, Romney did not respond to her question.
Allain was then escorted out of the building by a member of the Romney camp to cheers and clapping. She tells The Huffington Post that she was then pulled aside and verbally berated to the point of tears.
"It wasn't secret service. It was one of the people that works close with him. [He escorted] me part of the way to the exit and he told me, "You're a f*** bitch, you ruined this". Y despues de eso yo casi me pongo a llorar [After that, I almost started crying]. He escorted me out and kept calling me these horrible words. And I said, 'I know my way, I'll walk out.'"
However, this isn't the first time Allain has confronted Romney.
Back in January, Allain greeted Romney at a New York fundraiser and as she went to shake his hand he allegedly pulled back his handshake from Allain once she shared her immigration status.
"That's wonderful," Romney replied before being ushered away from the young woman by his staffers, one of whom can be seen moving in between the young activist and the candidate.
Since then, the presidential hopeful has remained silent regarding his opinion about the DREAM Act. At a roundtable discussion in Arizona last month, Romney would not comment on the topic other than to say, "Thank you! Appreciate that! Thank you," when pressed on the issue by former University of Arizona president Manuel Pacheco.
"I'm Latina. And [Latinos] need to understand that if he's trying to get our vote, he needs to talk immigration," Allain said, who immigrated with a tourist visa to the United States from Peru at the age of ten and shows no signs of stopping.
When asked what her next steps were, Allain said, "we're gonna keep on pressuring him."
Check out more photos of the event: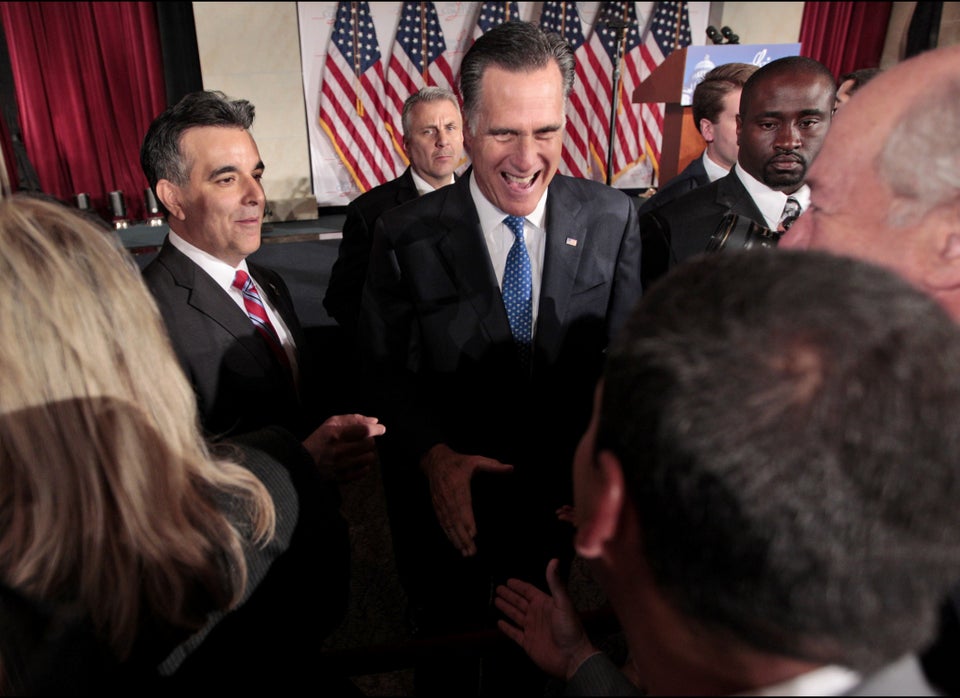 Mitt Romney Speaks At The Latino Coalition's Annual Economic Summit
Popular in the Community