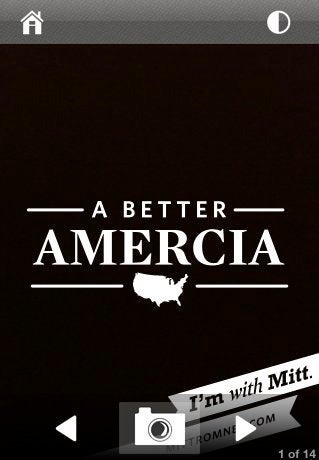 There's America, and there's Mitt Romney's "Amercia."
Twitter was ablaze with commentary on Tuesday evening and Wednesday morning after it came to light that the Romney campaign's newly released app, "With Mitt," misspelled "America" as "Amercia."
The free iPhone app allows supporters to personalize and share photos that are superimposed with one of more than a dozen phrases, like "I stand with Mitt," "Obama isn't working" and "American Greatness."
But one of the slogans plasters "A Better Amercia" across the front of the image.
As of Wednesday morning, the app still had not been updated.
Since the app encourages sharing the photos on Facebook and Twitter, many users took to the web with their photos, using the #WithMitt hashtag that Romney himself tweeted on Tuesday evening. The gaffe has even spawned a Tumblr, "Amercia Is With Mitt."
"Mistakes happen," Andrea Saul, Romney Press Secretary, said in an appearance on MSNBC Wednesday morning. "I don't think any voter cares about a typo." Saul added that an update has been sent to Apple.
Well, a lot of users are having fun, but the response is probably not as supportive as the campaign had hoped.
Update: 2:25 p.m. EDT -- An update for the app has been released that removes the offending "A Better Amercia" pane, so now only 13 slogans are available. The update, version 1.0.1, is labeled in the App Store as "bug fixes."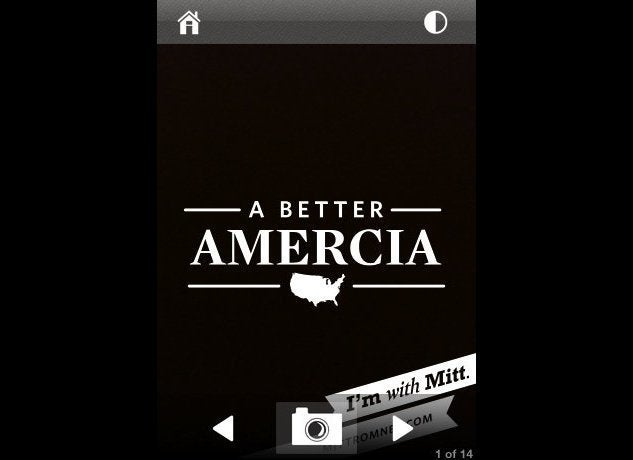 #WithMitt
Popular in the Community