The sensitive issue of Israeli settlement construction in the Palestinian West Bank is something that should be "discussed in private," Mitt Romney said in an interview with CNN Monday.
"I believe that the issue of settlements is something which should be discussed in private by the American president and our allies," Romney told Wolf Blitzer on "The Situation Room." "When we show diplomatic distance between ourselves and our ally, I think we encourage people who oppose that relationship to seek other means to achieve their ends."
Settlement construction has been one of the most controversial and complicated elements of the Israeli-Palestinian relationship, and, by extension, of the U.S.-Israeli one. Early in his term, President Obama described the ever-expanding Israeli construction on land in East Jerusalem and the West Bank that many consider part of a future Palestinian state as "illegitimate," and he later called for a total settlement freeze to allow negotiations to commence. The gambit failed, and ultimately left Israeli Prime Minister Benjamin Netanyahu resentful of the intrusion.
Romney has repeatedly dismissed efforts to put pressure on Israel over settlements, or any other issue, as counterproductive. In his foreign policy speech shortly before embarking on the trip to Israel, Romney assailed Obama for putting pressure on the country, accusing the president of contributing to a "chorus of accusations, threats and insults."
"My view is that the United States' role is to stand by our ally, to show not a dime's worth of distance diplomatically between us and Israel, to work to bring the parties together and to see progress," Romney added in the CNN interview.
Romney's visit had some good moments for the presumptive GOP nominee, including high praise from the right-wing Netanyahu and a lucrative fundraiser, but it didn't exactly lead to the outpouring of good public relations he was hoping for.
In his remarks at the fundraiser on Monday morning, Romney outraged Palestinians by suggesting that the inherent culture of Israelis was the reason their economy was more developed than the Palestinian one, a notion that discounts years of economic blockade and occupation in the West Bank and Gaza.
And several top Israeli officials also lent encouragement to Romney's opponent, Obama. After a meeting to discuss the potential threat posed by a nuclear Iran, Israeli President Shimon Peres offered words of support for the Obama administration's approach to the problem, including tough sanctions and seeking diplomatic solutions.
In another interview on CNN's Situation Room, Israel's defense minister, Ehud Barak, told Blitzer that Obama's administration had done more to support the relationship between the two nations than any he could remember.
"I think that from my point of view as defense minister they are extremely good, extremely deep and profound. I can see long years, [sic] administrations of both sides of political aisle deeply supporting the state of Israeli and I believe that reflects a profound feeling among the American people," Barak said. "But I should tell you honestly that this administration under President Obama is doing in regard to our security more than anything that I can remember in the past."
Before You Go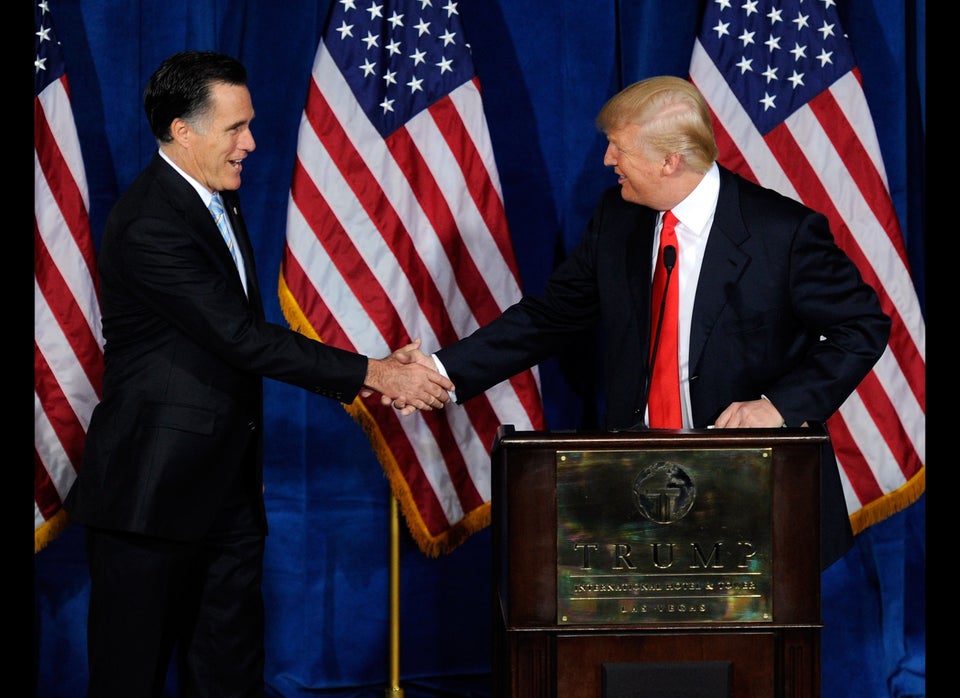 Mitt Romney's Greatest Hits
Popular in the Community