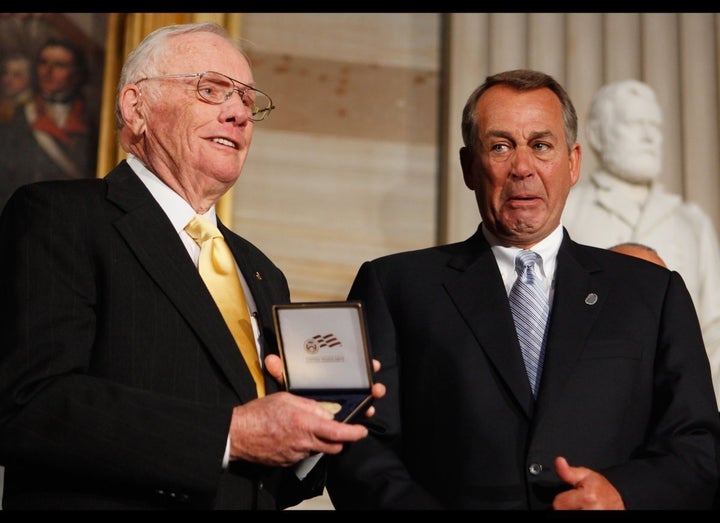 GOP presidential candidate Mitt Romney doesn't cry, at least to the degree Speaker of the House John Boehner (R-Ohio) does, he suggested in an recent interview.
Asked by Parade if he was known to shed a tear or two on occasion, Romney admitted that he showed emotions, but not on the level Boehner has become known for.
"I'm emotional. I don't show it quite as clearly as John Boehner, but I'm an emotional person," Romney said. "There is a, I don't know, a societal norm that if you're running for office, you can't be emotional, and perhaps I bow to that too often."
Boehner has become the poster boy for Washington waterworks. His sensitive nature and habit of crying in public during powerful moments have provided plenty of fodder for late night television. Boehner's predecessor, House Minority Leader Nancy Pelosi (D-Calif.), has even taken aim in the past.
As for Romney, it's possible to show emotions -- and even cry -- without being on Boehner's level.
Asked about Romney's disposition last month, his wife Ann said that he was "very" emotional. Things such as movies, books and even the "hymns" Mitt speaks about so fondly, could bring a "tear to his eye," she said.
Before You Go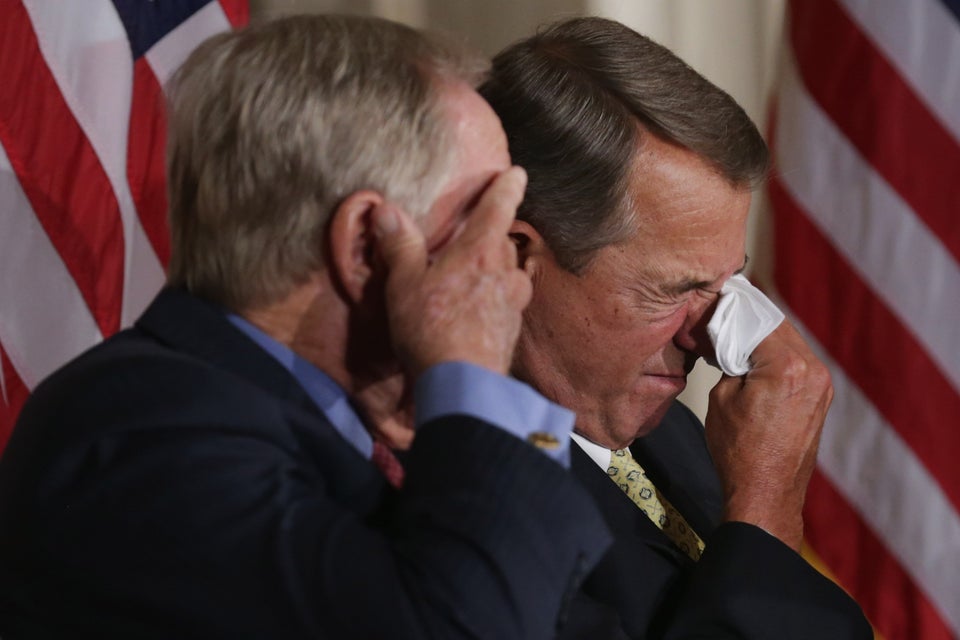 John Boehner Cries
Popular in the Community